Denton's $221.5 million bond package ended up being a referendum on public art — with some voters so motivated to oppose Proposition D that they didn't flip the ballot back over to finish voting.
Propositions to support street repairs, public safety improvements and parkland acquisition passed by wide margins Tuesday. But the $619,000 package for public art fell short.
Pat Smith, who chaired the citizens' committee that reviewed and recommended the bond package, said committee members were concerned about separating public art from the other propositions on the ballot.
"You can see that the core of the community voted for it, but not those on the outskirts," Smith said, referring to precinct-level reporting of Tuesday's election results.
Across the city, fewer voters were as enthusiastic about Proposition D as the other bond propositions. But hundreds of voters in Precinct 4003, the Robson Ranch retirement community on the southwest side, opposed Proposition D — and that was enough to defeat the measure.
"We say we're an arts community, but many people don't ascribe a value to that," Smith said, adding that some people don't understand the economic boost that comes with investments in public art. "We need to put our money where our mouth is, even if it's just a little money."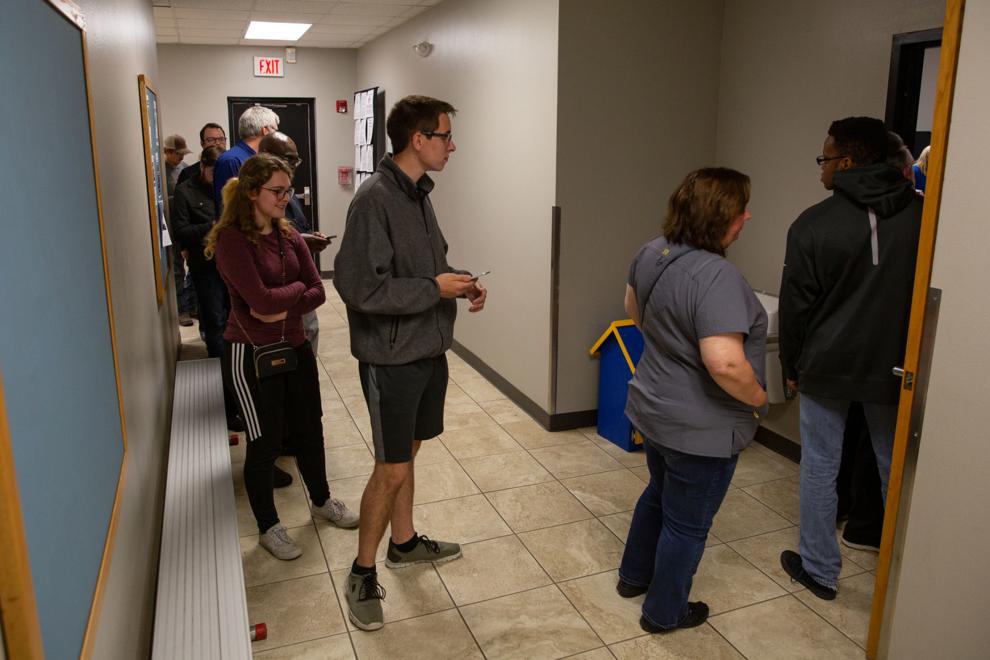 The proposition's failure means the city cannot borrow for public art for three years, although city leaders can still authorize spending from other funds, including hotel occupancy taxes and the general fund.
Even though Proposition D was a disappointment, Smith was pleased with the overall vote and the turnout, which was over 12% of Denton's 81,639 registered voters.
Previous city councils adopted policies that required the city to allocate some portion of general obligation bond spending to public art and typically have not separated the public art. The separate proposition was meant to give the Public Art Committee room to recommend projects that could be installed in other parts of the community, rather than be tied to the projects in the current $221.5 million package.
Preliminary plans show the bonds issued in phases over the next six years. The city manager and the city's finance department proposed a schedule to fund projects but keep the property tax rate in check — something the city staff was able to manage successfully with the 2014 election.
Proposition B funds will be among the first issued and expended. A new $21 million substation and $4.9 million indoor firing range are expected to open in July 2021. The $36 million renovation of Denton Police Department headquarters is tentatively scheduled to finish in February 2022.
From Proposition A, motorists can continue to expect improved city streets over the next six years. New sidewalks will also be part of that continuous program, particularly on routes to schools.
In addition, Proposition A funds will go towards major improvements on three thoroughfares.
On the west side, Bonnie Brae Street will be widened in phases. From West University Drive to North Elm Street, the work is expected to be finished in February 2022. The portion from Scripture Street to University is scheduled next, with work beginning in 2023 and finishing in early 2025. The portion from Elm to Loop 288 is expected to wrap up in 2026.
Ryan Road, in the city's southern sector, will be widened, likely beginning in fall 2022 and finishing by the end of 2023.
A portion of Hickory Creek Road will be re-engineered to eliminate a dangerous S-curve in the road. Motorists ended up in the creek in four of seven serious wrecks on that road in the past two years. University of North Texas student Lucas Tucker drowned Jan. 21, 2018. Nearly a year later, teenage brothers Daniel and Diego Rivera died when their SUV rolled into the creek on Jan. 9. Construction on the realignment is expected to begin in 2022 and be finished by summer 2024.
For Proposition C, the city has identified more than 40 properties for potential parks. The $5 million bond could allow for the acquisition of 50 to 75 acres of open space for residents, although that purchase is not expected for about three years.
Special district voting
All ballot measures in Denton County's special taxing districts passed, including the creation of several new districts, except none of the five candidates for Big Sky Municipal Utility District of Denton County board of directors received any votes.
To view city of Denton and Denton County election results, visit votedenton.com.