Ricardo and Elizabeth Rivera, with their daughter Frida, said farewell Monday to their two teenage sons, Daniel and Diego, whose bodies were found together two weeks ago.
Hundreds of people stood together inside the Immaculate Conception Catholic Church on Monday afternoon for a funeral Mass celebrating the lives of 14-year-old Daniel and 17-year-old Diego.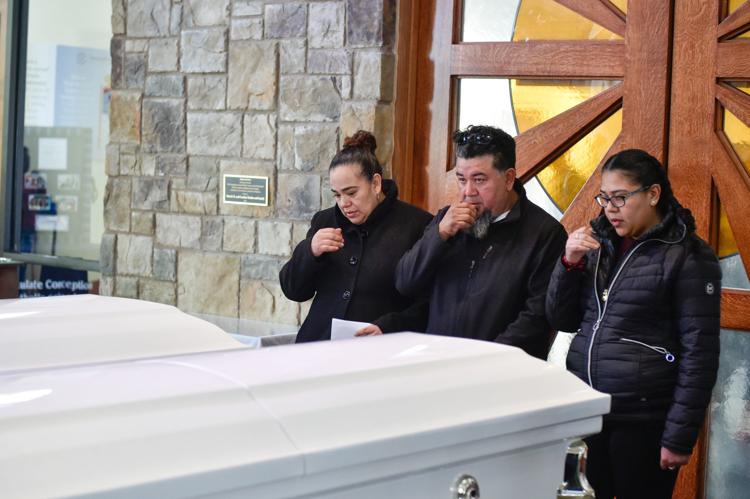 The boys were killed in a vehicle crash, their lives taken at the same time. On the morning of Jan. 9, the Rivera brothers were found inside a submerged SUV located top-down in Hickory Creek. The crash sent yet another Denton family and the wider community asking why something so tragic could happen to people so young.
"I don't have a good answer for that," the Rev. Tim Thompson, the church's pastor, said on Monday. "I can't make that go away."
Thompson and other clergy members of the church sought to guide people away from dwelling on those questions and toward a more spiritual answer derived from the biblical teachings of Jesus Christ.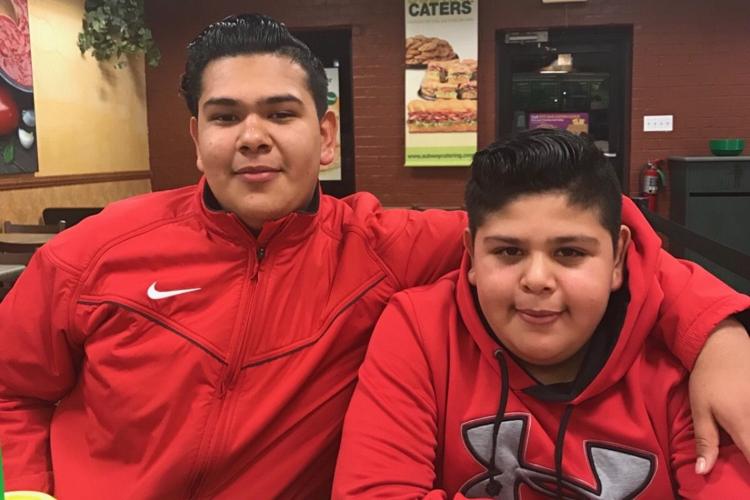 "He didn't come to take away all of our pain and our sorrow," Thompson said. "He didn't come to fix this world. He came to give us a new world, a new life."
Dozens of Denton ISD students wearing shirts honoring the Rivera brothers were seen throughout the sanctuary on Monday. Diego was a senior at Guyer High School, where he played for the soccer team, and Daniel played football while attending Calhoun Middle School.
Seniors at Guyer have now lost several classmates while they've been in high school. Diego's death was the latest. Daniel's is among the first student deaths his group of eighth-grade classmates have experienced.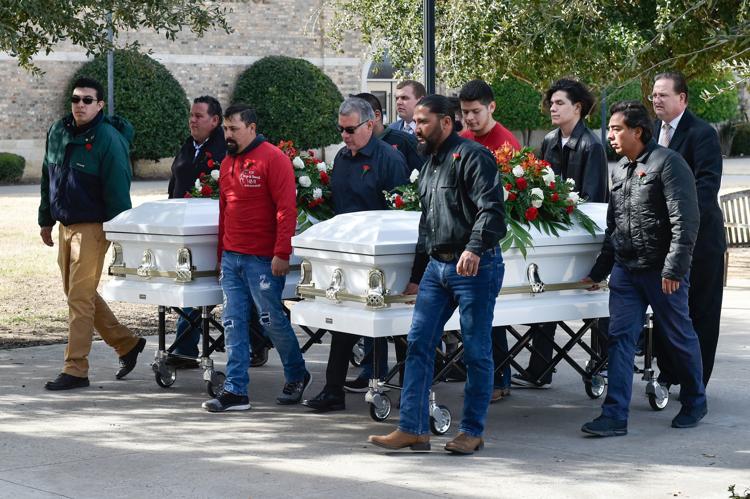 "Both were really special to their friends, mom, dad and their sister," Calhoun physical education teacher and athletics program coordinator Kevin Ordaz said. "We're going to miss both of them dearly."
The Rivera brothers were two of three people killed on Hickory Creek Road in the past year. As word spread of Daniel and Diego's deaths, people in the Denton area began criticizing officials over conditions on the road, which is under the watch of both city and county governments.
Denton Mayor Chris Watts and Denton County Precinct 1 Commissioner Hugh Coleman both have said publicly they're going to work to improve the safety of the road in far south Denton.
Coleman, whose precinct covers the stretch of Hickory Creek Road where Daniel and Diego crashed, said the entire stretch of county-run road will be lined with guardrail. Watts said the city will pay for half of the county's expense to put up new guardrail. The mayor said the city also will install reflective striping to improve navigability in this dangerous stretch of back-roads Denton.