Update 5 p.m. Tuesday: The city cautions anyone using water from a well within a half mile of the location to boil the water for one minute before drinking, cooking or washing. The city's water supply is not impacted. In addition, the city is asking the public to avoid trails in the area.
The problem with the pump station was discovered late Tuesday afternoon, according to city spokesman Ryan Adams. 
"A discharge pipe became disconnected in the lift station," Adams said in an email. "Wastewater would normally flow through the pipe, but with the disconnection, it filled the lift station and eventually caused an overflow."
An estimated 400,000 gallons of raw sewage tumbled out of a city pump station on Hickory Creek before crews could fully contain the spill Sunday.
A yet-undetermined failure triggered the spill, which began about 10 a.m. Sunday and lasted more than 15 hours before it was fully contained at about 1:30 a.m. Monday. The lift station is located upstream of Lewisville Lake, a drinking water source for millions of North Texans, although city officials said they did not expect the spill to affect water supplies.
"We still haven't determined the cause yet," said city spokesman Ryan Adams.
According to a city news release, crews responded immediately, and sewage was being diverted until they could finish repairs. The Texas Commission on Environmental Quality requires that the city notify the public of sewer overflows that exceed 100,000 gallons.
City officials also said they were taking samples from Hickory Creek at regular intervals to monitor water quality and the condition of the creek both upstream and down. Crews also were adding oxygen to the stream as a precautionary measure.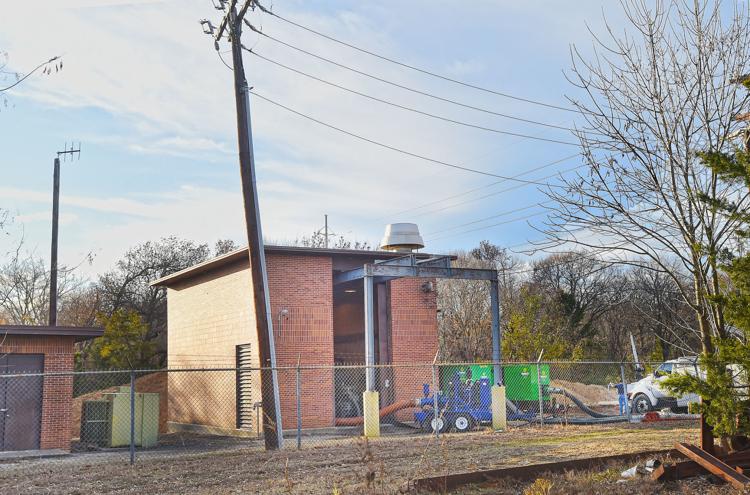 Utility officials suspected that heavy winter rains may have helped push the concrete into the system, since stormwater often gets into city sewer systems.
While both spills were large, they aren't the largest in recent history. In October 2018, a sewer line break near Pecan Creek and Lewisville Lake spilled more than 2.6 million gallons of raw sewage into the creek and lake. The break was discovered after a fisherman called TCEQ to report dead fish and a sewage smell in the area. Heavy rains were also to blame in that spill.
The Environmental Protection Agency, which tracks environmental issues and enforces protections at the federal level, estimates there are about 40,000 sewage spills across the nation annually.