Saturday's Back the Blue Rally in Denton drew forth hundreds of supporters and a state Senate campaign announcement from salon owner Shelley Luther.
Luther, a Denton County resident who was arrested and jailed for opening her Dallas business in defiance of the governor's orders, announced her bid for state Senate District 30 during the rally on the Square.
North Texas College Republicans and Denton County Young Republicans hosted the rally in support of law enforcement officers. In addition to Luther, guest speakers included Wess Tyler, chief deputy of Denton County Constable Precinct 1, and Danny Fletcher, who won the March 4 GOP primary for constable in Precinct 4.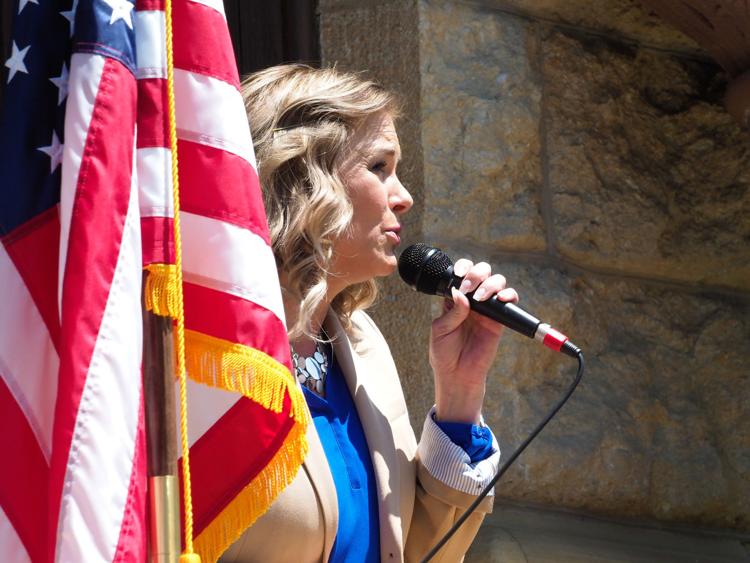 "For the Senate seat to open up where I live, in Pilot Point, you better bet I'm putting my hat in the ring," Luther told the crowd. "I will fight to keep our Texas values."
While hundreds showed up in support of the rally, a group of counterprotesters gathered on a corner of the Square to show support for other movements, such as Black Lives Matter. Supporters of each debated each other and chanted slogans throughout the event.
North Texas College Republicans chair Jackson Sweet said the group organized the event because members wanted to advocate for law enforcement officers in a time when they're under scrutiny. He said he believes calls to defund or abolish the police come from a minority of the population.
"We just wanted to come out and show public support for the police," Sweet said. "We want to show that most Americans do support them."
Denton County Young Republicans Vice President Tyler Miller-Shain said he believes supporting law enforcement has become a partisan issue and should not be.
"It's not necessarily supposed to be political, but everything has gotten to be partisan when it shouldn't be," Miller-Shain said. "Police do a wonderful job and they need to be shown the proper support they deserve because they're being attacked in every single way possible."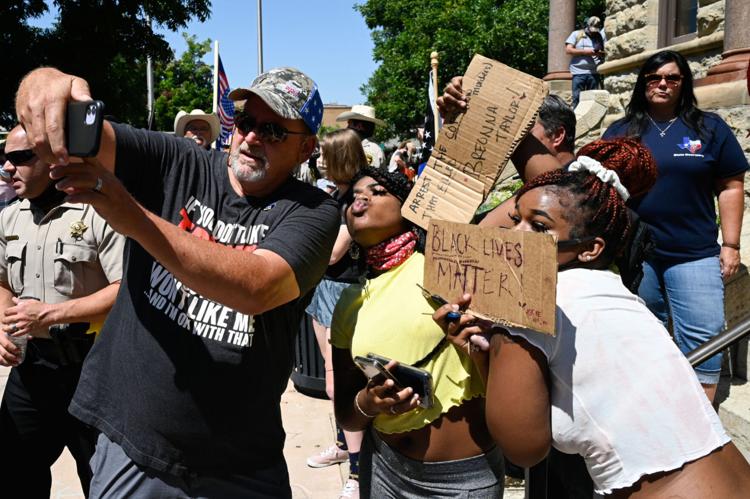 Sweet addressed the crowd as the rally's first speaker, saying officers have become scapegoats to excuse violence and radicalism in places such as Portland, Oregon, where protesters have been active.
"It is important that we who love this nation preserve its law and order," Sweet said.
Pat Fallon, R-Prosper, currently represents Texas Senate District 30, which includes northern sections of Denton County and most of the city of Denton. Fallon won the Republican nomination to replace former U.S. Rep. John Ratcliffe, R-Heath, on the Nov. 3 ballot. If he's elected to the House in the solidly red district, that would leave a vacancy for his seat in the state Senate.