A lawsuit that revealed some Denton police officers' alleged concerns "too many" black people were being hired over white people because of a black police recruiter ended Tuesday, when city officials agreed to pay Officer Cleopatra Birckbichler $68,000 to avoid a race discrimination court battle before a jury.
The case alleged some officers within the Denton Police Department repeatedly complained to superiors that Birckbichler, who was hired as a department recruiter, was responsible for an uptick in black people being hired and that Birckbichler was disciplined for it informally.
This case is a remnant of the days of Police Chief Lee Howell, whose resignation in 2018 led to a new chief, Frank Dixon, who in his introductory speech in October demanded his officers treat each other with respect.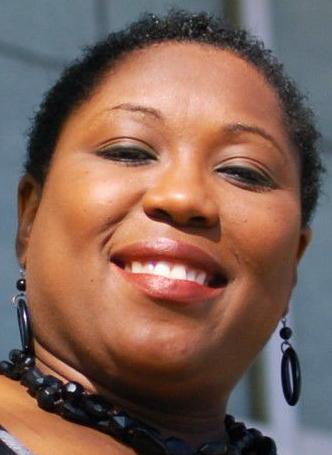 Howell is named in the lawsuit, which was filed as the city and Birckbichler reached a mediated settlement in December, pending City Council approval.
Birckbichler said Howell took complaints from officers and counter-claims from her, but she was the only one disciplined by being removed from the department's internship program and as the department's recruiter in 2018.
Birckbichler, who in 1996 became the department's first black female police officer, did not have the final say on who was hired. Her lawsuit states she never was formally disciplined for this or any other matter since she began as the recruiter in 2002. But the way she was treated after speaking up about the alleged racist behavior of her colleagues prompted her to file the race discrimination lawsuit.
The lawsuit alleges an apprehension toward hiring black people existed within the police department because Birckbichler is black and was involved with recruiting new sworn and unsworn employees.
Birckbichler wrote numerous police officers met with Howell in a town hall-style meeting in 2015, during which officers complained Birckbichler intentionally was overlooking white applicants and favoring "unqualified" black ones.
She claimed in her lawsuit Howell acknowledged to her a culture of racism within the department. There was even a successful effort by the Denton Police Officers Association to separate Birckbichler from working alongside a black deputy chief involved with the hiring process, court documents show.
Howell, who is white, was alleged to have told Birckbichler "no matter who you talk to, you're never going to get me in trouble, nothing is going to happen to me" after she brought up the issue with then-City Manager George Campbell, who is also white.
Birckbichler said Campbell told her he did not believe what she was telling him about Howell's alleged inaction to address the racism at play in the police department.
She said she was overlooked for a job as police administration manager in December 2017 after officers in the department launched complaints against her and after she sparred with Howell and others in leadership positions.
Shortly thereafter, she was removed from her job as a recruiter and placed on street patrol before going on leave until May, when she returned to the department as a community resource officer, court documents show.
As the city worked through the settlement, City Council member Deb Armintor recused herself from two closed-door meetings and the final vote accepting the settlement Tuesday night. She wrote she did not trust the investigators who were exploring the facts of the case.
The council voted 4-1 Tuesday night to accept a mediated settlement with Birckbichler. Council member Gerard Hudspeth opposed the deal but made no public comment why. Council member Don Duff was absent Tuesday.