Denton city officials will apply for more than $2.5 million in grant funding from the Denton County Transportation Authority to enhance pedestrian safety and improve connectivity to bus and rail services.
"Basically, that money is going to allow us to construct more segments of sidewalk and augment what we have from the 2019 bond election," District 3 Denton City Council member Jesse Davis said. "Also, hopefully we can leverage it to secure some federal funding from the Safe Routes to School program."
According to city documents, staff members have proposed using the grant money for improvements at Sycamore and Welch streets for DCTA customers traveling from the A-train station downtown and, ultimately, to the University of North Texas.
The construction of sidewalks will "eliminate the existing gaps in pedestrian infrastructure and provide safe paths to schools" and DCTA routes 4, 5 and 6 for residential communities in the Ginnings and Alexander elementary schools attendance areas; the construction of sidewalks to provide connectivity to Wilson and Pecan Creek elementary schools and to transit routes; and for an all-walk crosswalk and signal improvements on the downtown square.
The city's 2019 bond program included about $221 million for street improvements, acquisition of park land and public safety facilities. The Safe Routes to School initiative involves transportation officials, peace officers and others to make it safer and easier for students to walk and bike to school.
"Sidewalks to schools, especially, are one of the most popular and needed transportation improvements in Denton," at-large Place 6 council member Paul Meltzer said. "And adding connectivity to public transportation is all the better."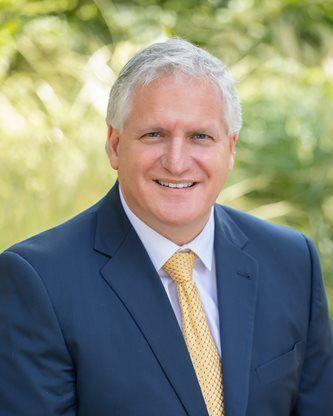 The grant proposal also includes adding missing sidewalk connectivity on the east side of Bell Avenue downtown "in close proximity to the Downtown Denton Transit Center, the Denton Rail Trail and major employment and education centers" in the area; and building an 8-foot sidewalk on the north and south sides of Medpark Drive.
The improvements are scheduled to begin in the spring if DCTA approves the city's grant application in the coming weeks.
DCTA board members in November approved their policy for the Transportation Reinvestment Program for member cities Denton, Lewisville and Highland Village. It is a 5-year plan with an initial startup amount of $2 million, the Denton Record-Chronicle reported. That is in addition to annual funding at 15% of DCTA's net available fund balance.
"Basically, this is a new initiative the board wanted to do for its member cities in order to enhance the ability for people to access public transportation," said Chris Watts, chair of the DCTA board and former Denton mayor. "Member cities can apply for grants and projects that enhance transportation. How can we use that money to enhance and provide better service and access for our community for public transportation."
The DCTA program includes several eligible projects, such as bike lanes, street lighting, sidewalks and crosswalks. Many of the projects are required to be along existing or planned DCTA routes to be eligible, but sidewalks and crosswalks can be within a mile of those routes.
"It's a way to really bring back some of the sales tax dollars the community has been paying for transportation," Watts said.
Residents in 2004 voted to appropriate a half-cent sales tax for DCTA. The state sales tax rate is 6.25%. In Denton, the local rate is 2%, for a total sales tax paid by consumers of 8.25%. Of the city's 2% portion, a half-cent of the revenue is allocated for DCTA. One cent goes into the general fund for operations, and the other half-cent is used for property tax relief.
The Transportation Reinvestment Program "returns money to the member cities that paid in based on sales tax, and that is a good thing," Denton Mayor Gerard Hudspeth said. "For example, the sales tax (revenue) this year is estimated around $40 million. That is not based on performance or need. That is just sales tax. To have an opportunity to recoup some of those funds back to the city is a good thing."
DCTA operates seven routes in Denton, and the A-train is a 21-mile commuter rail line that connects Denton and Dallas counties.