This story was last updated at 2:40 p.m. Thursday.
This story has been updated to reflect that Wesson has not been teaching at Guyer High School since Monday.
This story has been updated to reflect that Wesson was arrested Thursday morning after agreeing to turn herself in. An arrest warrant was issued for her Wednesday afternoon.
A teacher at Guyer High School was arrested Thursday morning when she turned herself in and charged with having an improper relationship with a student, according to the Denton Police Department.
Jeana Wesson is accused of having the improper relationship in 2017 with a boy who was 17 years old at the time.
Police said Wesson, 46, turned herself in to authorities. She was in Denton City Jail on Thursday morning.
She subsequently was released Thursday afternoon on a $5,000 bond.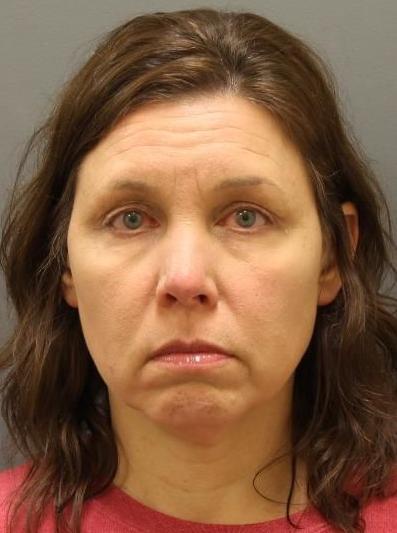 The victim told police Wesson sent inappropriate pictures and videos to him in 2017 and Wesson "performed a sexual act with him in her classroom," according to a Denton police news release.
The victim, who is no longer a student at Guyer High School, first came forward with his account about a month ago, police said.
"A number of search warrants were served on social media accounts," said Bryan Cose, spokesman for the police. He did not divulge whose accounts were searched, stating simply that they belonged to people related to the case.
Earlier this week, police also executed a search warrant of the suspect's home. An arrest warrant was subsequently obtained for Wesson Wednesday afternoon.
"There's no indication of other victims at this time," Cose said.
Regardless of a victim's age, it is still illegal for a teacher to engage in a sexual relationship with a student, according to the Texas Penal Code.
The offense is a second-degree felony, and, if convicted, Wesson could face two to 20 years in prison and a fine of up to $10,000.
Denton ISD administrators became aware of the allegations Monday. A substitute teacher has been covering Wesson's classes since Tuesday morning, said district spokesman Derrick Jackson.
"Obviously, we do our internal investigation, [and] the police are doing theirs at the same time," Jackson said.
According to records kept by the State Board of Educator Certification, Wesson holds two teaching certificates, both of which are currently valid, meaning she is not currently suspended due to disciplinary action.
She is currently certified to teach sixth-graders up to 12th-graders in secondary science and secondary biology.
As of Thursday morning, Denton ISD had removed Wesson from its staff directory for Guyer High School, but a cached version of the site listed her as a chemistry teacher and aquatics coach.
Denton ISD confirmed Thursday through a prepared statement that the Texas State Board of Education has been informed of the allegations against Wesson.
DeEtta Culbertson, spokesperson for the state board, said via email Thursday afternoon that Wesson is not currently under investigation. She also claimed no complaints had been filed against the suspect.