Jack Hodge was running around on his school playground one day when he noticed a house in the distance. What's more, he realized there was no barrier between the house and the hundreds of kids who attend Olive Stephens Elementary School in Corinth.
"Some kids were not following the rules, so they were going outside our area," the 8-year-old said. "Someone could just walk out of the house and just come inside recess."
Then, Jack decided to do what most second-graders don't. He wrote a letter to the city of Corinth in October suggesting some fencing to block off the space. His mother, Carley, took him to Corinth City Hall to deliver the letter, and he met with Corinth City Manager Bob Hart.
Hart told Jack the city didn't have jurisdiction over the school's property, but he would get the letter to the right people. When Jack came back to school after Thanksgiving break, chain-link fences lined the playground.
"It actually worked," he said.
Stephens Principal Chris Rangel said additional fencing around the school's playground already was on their radar, especially as more families build in the area.
"They are constructing new homes, and there are pieces that are going up and down," she said. "I think it's awesome that we were on the same page and Jack used his voice in a positive way to help keep our kids a little bit safer."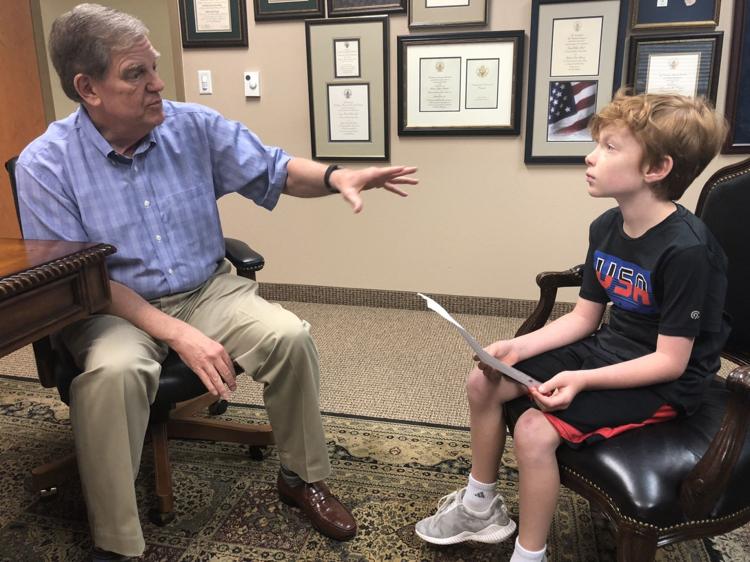 Jack is the second Stephens student in recent months to see follow-through from grownups when they reached out with a concern.
In February, then fifth-grader Jaida Klimpel emailed Denton ISD school board President Mia Price to lament the condition of the cafeteria food. Price forwarded her email to the child nutrition department, which set up a student focus group with Tyson chicken to taste-test new products.
Carley Hodge said she wasn't surprised her son would want to advocate for school safety. She was surprised, however, city officials followed through on their promise to get the request to the district superintendent.
"This has been a great learning experience for him," she said. "Jack has always been someone that cares about others and is concerned about the safety of others. We're very proud."
Jack said he was encouraged by the response from everyone and will keep speaking up about important issues. He got a letter from Corinth Mayor Bill Heidemann thanking him for bringing the issue to light, but Jack noted he still has one more letter to write this year. This time, it's going to Santa.