Deron Robinson will begin serving as general counsel for Denton ISD beginning in January, following a unanimous vote by the Denton school board Tuesday evening. 
Robinson currently holds an identical title with Allen ISD. Before joining Allen schools, he worked at two separate law firms for roughly a decade, during which time he represented more than 30 school districts across the state.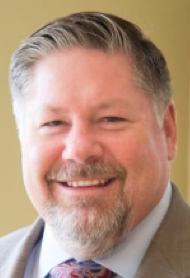 In a press release, Superintendent Jamie Wilson said: "Deron [Robinson] has long been considered one of the brightest, young legal minds in the state. We look forward to having his wise counsel as part of our daily operations." 
When he begins in early 2020, Robinson will fill a position that has been vacant for more than a year. During that time, an outside counsel has provided service on a contract basis.