The murder charge for a Coppell man accused of killing a 19-year-old woman in April has been enhanced because the victim was pregnant, authorities said Wednesday.
Simeon Bonilla-Rubio, 22, is now charged with capital murder of multiple persons. Bonilla-Rubio was initially charged with murder upon his arrest on April 28 and he was indicted on a capital murder charge July 15, although the charge has since changed.
"Due to pregnancy, the charge was changed," Denton police spokesperson Amy Cunningham said.
Cunningham said she didn't know when it was confirmed that the victim, Cassity Hinojosa, was pregnant. Hinojosa's pregnancy isn't mentioned in the probable cause affidavit for Bonilla-Rubio's arrest, but police have confirmed the two were in a relationship. How far along Hinojosa was in her pregnancy has not been disclosed.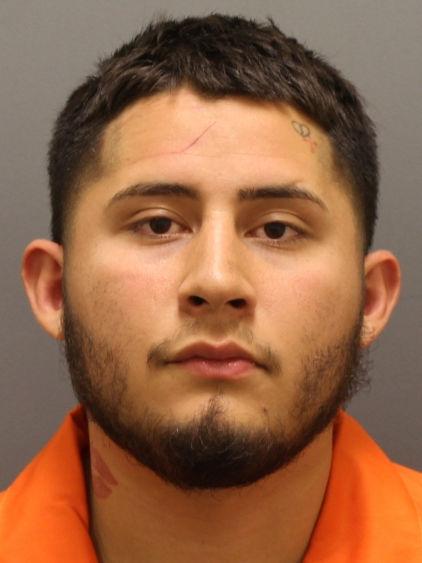 Hinojosa's death was ruled a homicide by the Tarrant County Medical Examiner. She died at a hospital from gunshot wounds to her neck.
In the redacted indictment, the Denton County District Attorney's Office alleges Bonilla-Rubio killed both Hinojosa and her unborn child in the same incident.
On April 28, the Denton Police Department responded to a domestic disturbance around 1:44 p.m. in the 1200 block of North Interstate 35E near McCormick Street after callers reported seeing an unconscious woman in a car. According to the arrest affidavit, witnesses to a car crash said they saw a Hispanic man force Hinojosa into the vehicle.
Hinojosa was found with gunshot wounds and was taken to a local hospital, where she was later pronounced dead.
An initial report said Bonilla-Rubio fled the scene wearing a black shirt, red shorts and one shoe. Police spoke with a witness about a mile away in the 600 block of West Eagle Drive who said Bonilla asked her for help.
The affidavit says she gave him black Nike slippers, a black face mask and offered to get him an Uber. She used her phone to order him an Uber ride to Dallas.
The Dallas Police Department found Bonilla-Rubio at a residence in the 5200 block of West Ledbetter Drive in Dallas.
Bonilla-Rubio was wearing the same clothing as witnesses described, covered in blood, as well as the apparel the witness said she had provided. Officers found a gun and ammunition in the crashed car in plain view, according to documents.
Bonilla-Rubio has been confined in the Denton County Jail since April 29 on the murder charge. His bail amount is $500,000. He remains the first person to be charged with murder in Denton this year.
Capital murder is punishable by up to 99 years in prison. Texas is one of at least 38 states that have fetal homicide laws. Texas law includes unborn children as alive individuals from gestation until birth.
Bonilla-Rubio's attorney didn't return a call for comment by Thursday afternoon.