Matthew Garcia picked up the alto saxophone as a middle school student. When he got to Denton High School, he picked up the tenor saxophone and landed a spot in the Bronco Lab Band — a top performing group in the school's band program.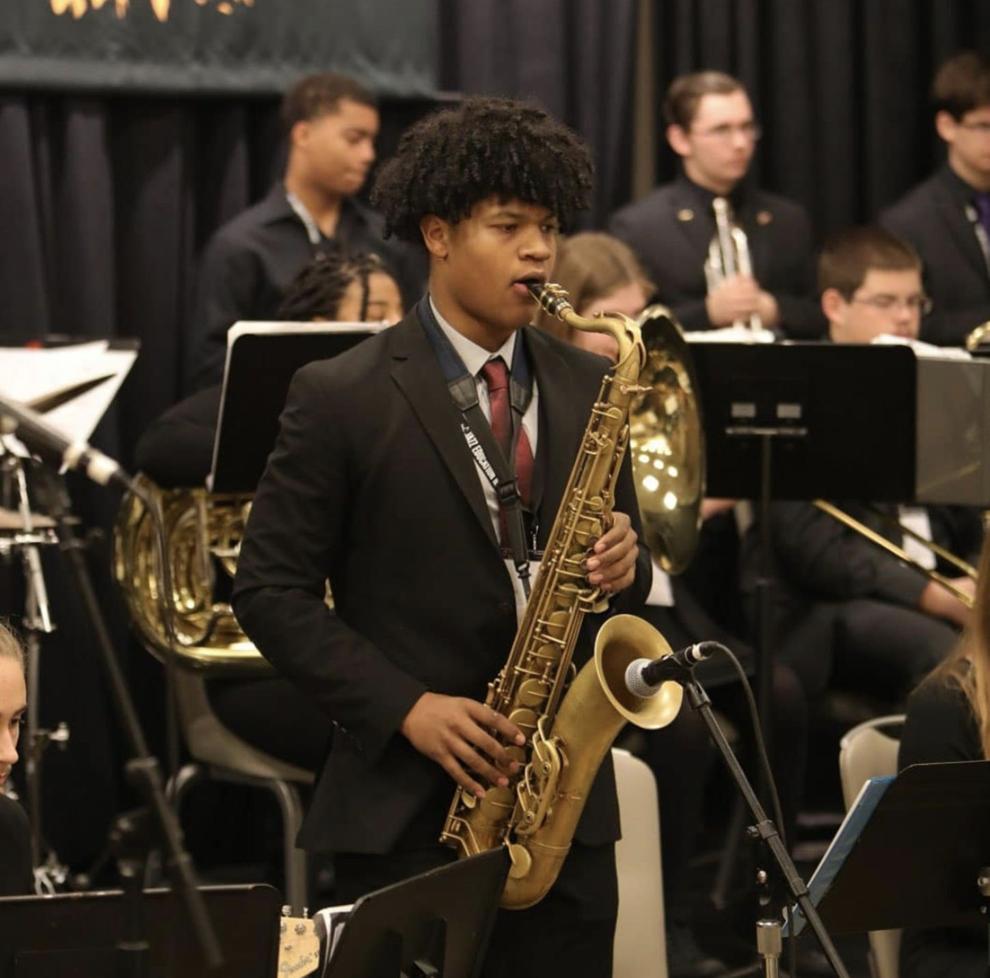 Now wrapping up his freshman year at New York University, Garcia is a finalist in the YoungArts National Arts Competition, which selects the top high school students in the performing arts, visual arts, literature and film each year. He's one of seven jazz musicians who will perform online at 8 p.m. on Feb. 1. Roughly 8,000 high school students from all over the country applied for the competition. A panel of judges selected finalists in a blind audition.
"I found out about it through some of my peers," Garcia said. "They won some level of the awards, so I decided to apply."
He was named a finalist, which earned Garcia a week of online classes and workshops led by luminaries in their fields.
"We get master classes, and at the end we put together a performance," Garcia said. "Getting to know those musicians and getting to work with those musicians will be something I'll benefit from. I hope these will be people I get to know and work with for the rest of my life."
Garcia submitted recordings of his performance during his senior year at Denton High School. Garcia said he picked up the saxophone in middle school mostly because his father had studied the instrument in school.
"That kind of influenced me, I guess," he said. "I originally wanted to try the clarinet, but I ended up with the saxophone."
In high school, Garcia said the school's lab band — a program inspired by the big band jazz program at the University of North Texas — not only furthered his technique and artistry, but taught him how to be part of an ensemble. He took a shine to the way jazz saxophone players get the limelight with solos when he saw them on film, but the lab band taught him that there aren't any solos without a competent band.
"The first thing the lab band taught me is that music isn't really about the individual," Garcia said. "It's about the community. Learning to be together and play together, and learning the music together. I feel that being exposed to music I'd never heard before made a big difference. We went back to the 1940s, and that really opened my eyes about what it could be like to work as a community."
Garcia said he considered attending the UNT College of Music, where a formidable education awaits ambitious emerging jazz musicians. But New York City called to him. He's studying the tenor sax under Dave Pietro, a UNT graduate and an alumnus of the world-renowned UNT One O'clock Lab Band.
"Well, I think that UNT is great," he said. "But I think what you're going to find in NYC is unmatched. There's so much history and so much culture there. So much is still happening."
Garcia said New York University offers him both a rigorous education in technique, composition and arrangement. But it also sits in a sort of world capital of jazz. Musicians can stay busy in the club scene, in recording studios and on a host of stages.
"I did feel like I needed a lot of formal training, still," Garcia said. "New York City has the top schools for training when it comes to music. Juilliard, the Manhattan School, the top places are all here, I think."