Denton County Precinct 4 Chief Deputy Constable Barry Minoff was indicted last week by a Hood County grand jury after he was accused of gambling with money that belonged to a North Texas nonprofit, according to a copy of his indictment obtained by the Denton Record-Chronicle.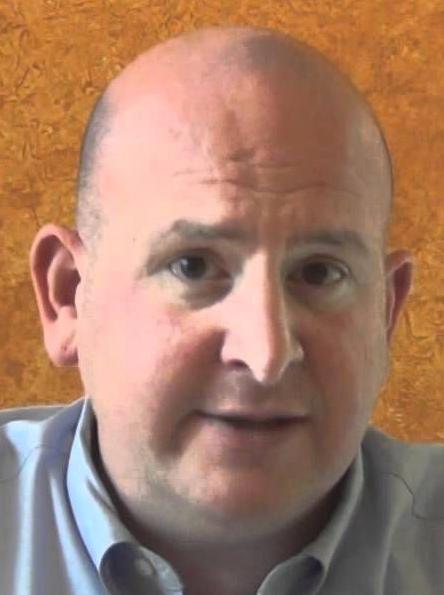 Minoff, 43, of Lewisville was formally charged May 9 with a misapplication of fiduciary property for his alleged involvement in gambling with at least $300,000 from the North Texas Justices of the Peace and Constables Association, according to his indictment and a news release sent out by the nonprofit Monday.
The charge is classified as a first-degree felony.
Minoff has been placed on paid administrative leave as the investigation continues, according to Denton County Precinct 4 Constable Tim Burch, who hired Minoff as his second-in-command in 2014.
"I have no knowledge of any of the facts surrounding that case," Burch said. "It's the policy of Denton County that we don't comment on ongoing investigations."
He added that as facts reveal themselves, he would be able to comment.
Precinct 4 covers the southwest portion of Denton County that includes Ponder, Krum, Argyle, Flower Mound and a large portion of Denton.
The North Texas JPCA is a regional association that provides annual training programs for judges, clerks and constables. It is funded primarily through training registration fees and membership renewals, which cost $25 per year, according to the organization's current treasurer, Hood County Constable Delton Thrasher.
Burch said he served as the North Texas JPCA president from 2015 to 2017, the same two-year period Minoff served as treasurer. People in those positions are elected by the group's members and serve a two-year term, Burch said.
He said he didn't know what Minoff may or may not have used for gambling because, as president of the association, he didn't have access to those financial records, he said.
"[I] have no access whatsoever to anything that the treasurer would be over, and we have checks and balances in place," Burch said. "There was another constable that was able to sign off on those accounts with Deputy Minoff ... I had no knowledge of anything whatsoever with that."
North Texas JPCA's news release said the association's board was made aware of discrepancies in one of its checking accounts in October. The news release was signed by Hood County Justice of the Peace Martin Castillo, the current president of the association.
Castillo could not be reached for comment Tuesday.
After an internal audit of the account, the group asked the Texas Rangers to conduct an investigation into the audit's findings, the release said. After an eight-month investigation, the Rangers questioned Minoff about his involvement, which led to the indictment last week, the release said.
The release did not provide more details. Officials with the Hood County District Attorney's Office said District Attorney Robert Christian is the only person authorized to comment on the matter.
Christian sent a copy of the indictment but did not respond to follow-up questions.
According to documents from a preliminary search of county employment records, Minoff started working with Denton County in 2003, when he signed a contract to be a part-time deputy constable in Bartonville making $20,998 per year.
He received several pay increases as he eventually became a full-time deputy constable under contract with Denton County from 2005 to 2007, the year the contract was terminated, records show.
Two years after the contract ended, in 2009, Minoff was hired as a deputy constable in Precinct 6 making $44,582 per year, records show. He resigned after about two months on the job on March 27, 2009.
Disciplinary records obtained Tuesday by the Record-Chronicle show Minoff was issued a written reprimand for insubordination on March 9, 2009.
Minoff worked security off-duty on March 6 and March 7 of that year at Chaucer's Bar and Grill in Lewisville without approval, according to the disciplinary memorandum written by the Precinct 6 deputy chief constable at the time.
Minoff called the chief deputy March 6 asking for permission to work off-duty later that day, but the chief deputy said he didn't have a chance to get approval from then-Constable Ron Smith, the document shows.
"It was obvious by Deputy Minoff's negative tone of voice that he was upset about the situation and advised he would have to find someone to fill in for him to cover his hours at Chaucer's," the memorandum states.
At around 10:45 p.m. March 6, the deputy chief passed by the restaurant and saw Minoff in uniform standing by the front door. He also noticed Minoff's patrol vehicle parked in one of the front parking spaces, as well as a patrol vehicle from the Precinct 4 constable's office, the memorandum states.
Minoff reportedly worked off-duty at the restaurant again the following day, and he eventually handed in his letter of resignation.
Three years later, Minoff ran for Denton County Constable Precinct 3 but lost to Jerry Raburn in the Republican primary in May 2012, elections records show.
In 2013, Minoff again was hired as a deputy constable in Precinct 4, where he rose to become a chief deputy constable in July 2014 making $65,056 per year, according to the employment records.
His current annual salary is $78,322.