While customers shopped for local goods at the Denton Community Market's Holiday Market on Saturday, carolers brought holiday spirit through songs and Santa Claus took pictures with kids.
As the Denton Community Market wrapped up another year of business on Saturday, vendors set up their tables and tents across the street for the first time to get away from the wet grass and sell their goods at the market for the last time until April.
Executive director of the market, Vicki Oppenheim, said 2019 was a year of transition for the market. She announced earlier in the year she would be stepping down as executive director.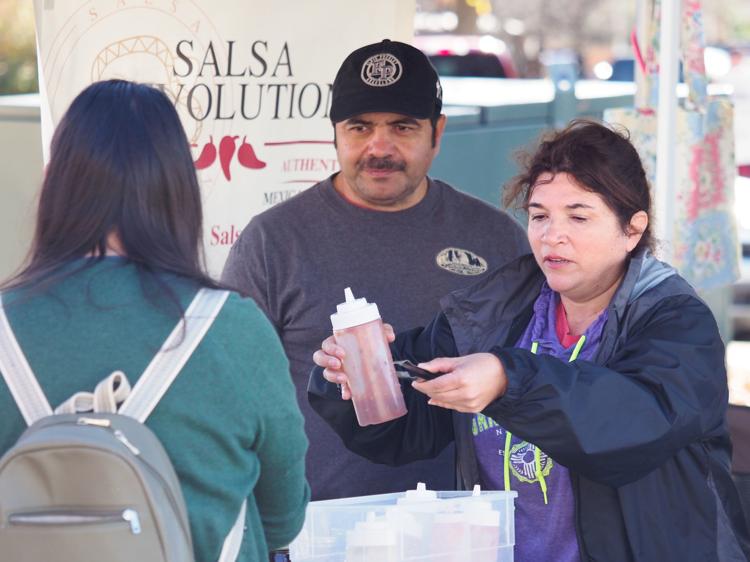 "I decided after 10 years, I need to move on to other things," Oppenheim said. "I'll be helping with the board, helping to continue to train [people] ... I see many good things coming along the market."
One of the successes from the year was the market continuing to serve families who have Women, Infants and Children (WIC) or Special Supplemental Nutrition Program (SNAP) benefits. Oppenheim said they serve about 200 families with WIC benefits.
"I feel it's very important in terms of providing healthy food to the community and providing access to lower income families," Oppenheim said.
Although access to the market was not clear due to the Novo Dia Inc. group announcing plans to shut down in 2018, effectively removing a way for families with WIC or SNAP to get vouchers for farmers markets, the Denton Community Market and other markets across the country were able to continue to provide for those families after the state of New York stepped in.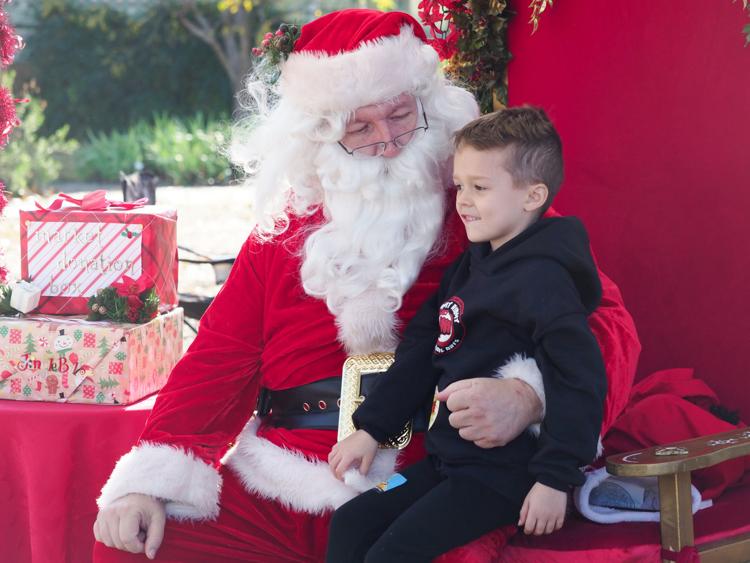 Things are still unclear for the Denton Community Market and its WIC/SNAP customers, however, Oppenheim said.
"I don't really understand this," Oppenheim said. "We ended up having our service, but we are going to have to look into that for next year."
As the market enters its 11th year in 2020, it will retain newcomers as well as longtime vendors.
Salsa Revolution, a husband-and-wife company, has been selling at the community market for seven years now and have made their way into local shops with their authentic Mexican salsa.
On market days, Raul and Angie Bonilla get up at 3 a.m. to start making aguas frescas to sell. Some of their flavors include horchata and agua de Jamaica (hibiscus water).
"We love the community, the people [in Denton], the people love our products," Raul said. "So we just stayed out here."
The community market is no stranger to ingredient-conscious vendors, including vegan, gluten-free and organic cupcakes.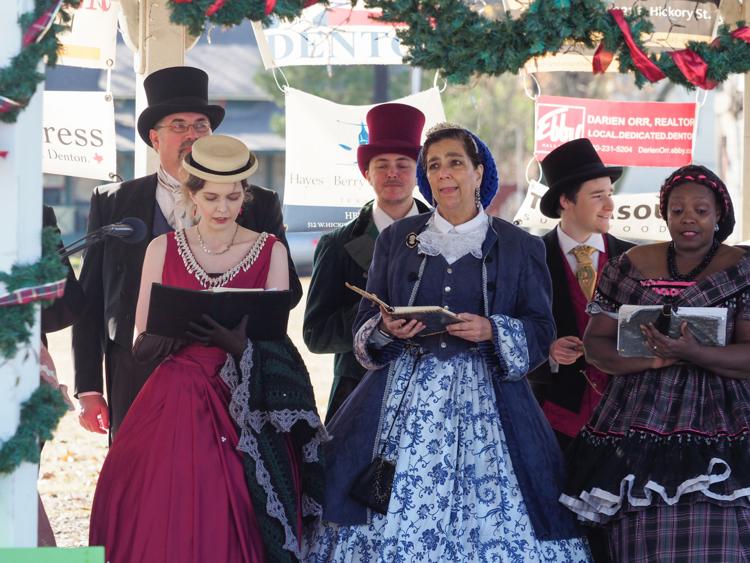 Crista Travers of Crista's Cupcakes said there's a need for these kinds of cupcakes. She said she's known people to go to Frisco for these baked goods due to allergies or dietary restrictions.
"We've thrown out hundreds of recipes but we really feel like we have a truly great product," Travers said. "[Customers] have told us that our [baked goods] are better than the ones they were traveling so far to get."