With most of the Denton County Transportation Authority's fixed bus routes set to be discontinued in early December, CEO Raymond Suarez said options remain open to keep or modify the service ahead of the authority's Oct. 28 board meeting.
DCTA's decision to ax fixed routes came in tandem with its GoZone rideshare service, which launched Sept. 7. The process sparked vocal opposition from locals who say bus routes are vital for transportation access. That resistance has culminated in a recent effort from some Denton City Council members to oust board chair and former Denton Mayor Chris Watts just weeks before his appointment expires.
With GoZone now over five weeks into its promotional period, Suarez and Watts weighed in on the most recent ridership data and what that could mean for the future of the authority's bus service. At last month's board meeting — just over a week into launch — GoZone ridership had not yet eclipsed that of fixed routes. Suarez said that gap has lessened but that there hasn't been any stark drop-off in bus riders.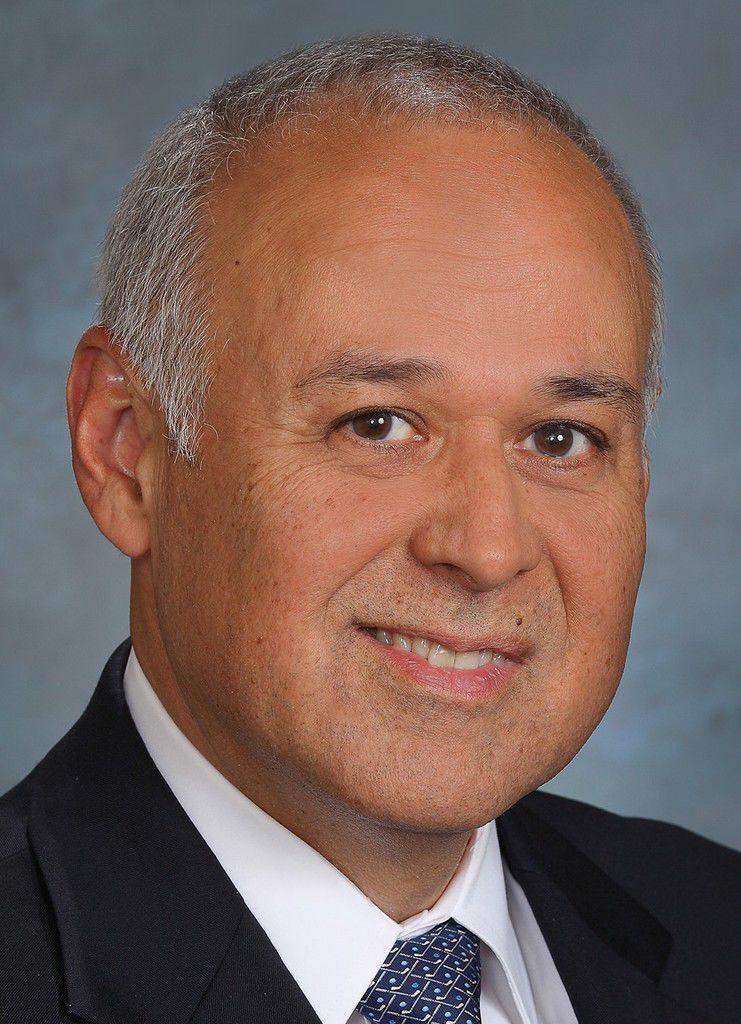 "We've had a few days where ridership has either come close to or surpassed the daily ridership of the Connect service," Suarez said. "The interesting part is, we haven't seen a correlating downturn in fixed-route ridership. It's too early to try to define what's happening but the expectation is these are a lot of new trips that otherwise wouldn't have been taken."
"There's a concern or expectation everyone's going to drop off of the bus service and go on to [GoZone]," Suarez said. "The data hasn't shown that yet, or it may not in the future."
Pending that data, Suarez said, options remain available ahead of next week's board meeting. Those could include terminating all but bus Routes 3 and 7 come the first week of December, keeping the routes as is, or modifying them. He added there isn't a hard deadline board members would need to vote on for keeping the service, meaning any decisions could be kicked down the road to the November meeting.
"It's way too early to say that fixed route is waning and [GoZone] is taking over those trips," Suarez said. "All options are open right now. It does come down to a value proposition: We don't have an endless supply of financial capacity, so we need to make sure we're optimizing our service."
During its rollout, the GoZone service itself has come under fire from some users who have complained of long wait times and reliability issues. The service is contracted to New York-based Via Transportation, which is responsible for staffing and operating the fleet of 30 minivans. Suarez said that on a daily basis, the service shoots for about 25 vehicles booking rides.
An early-October Twitter thread from Texas Woman's University librarian Suzi Rumohr gained traction as she documented a day of checking for rides using the GoZone scheduling app. Though she clarified she was checking out of curiosity rather than need, she struggled for hours to find an available ride.
Need to go somewhere during lunch? Sorry, all #GoZone vans are full, so you'll have to use a bus. The good news is the DCTA Board plans to discontinue most buses in December, so you'll be stuck after that.

I've been trying for 10 mins and keep getting rejected. pic.twitter.com/FTMnxuwUJe

— Suzi (@LocomotiveLib) October 1, 2021
A local advocate for biking infrastructure, Rumohr has a history of using the DCTA bus routes. At the present, she occasionally rides Route 4 when weather makes biking difficult — an option up for termination. She said she did try GoZone on its first day and found it efficient, though she hasn't used the service in the weeks since.
"I know when the bus will come by my house," Rumohr said. "What I've seen from GoZone so far is it's not predictable. Sometimes it's 10 minutes, sometimes it's 30 minutes, and I can't really plan a ride around that."
Suarez acknowledged the service has had its share of difficulties over the first month, including issues with the scheduling app, maintaining the vans and getting the necessary number of drivers out on the streets. He said DCTA is working with Via directly to work through those snags, and added there's room in the contract for the authority to add more vans, should the current fleet prove too small to meet demand.
"Obviously, we'd like to have no glitches when it comes to our customers," Suarez said. "Every time you have a significant change in service delivery, you're going to have some startup pain. … I think it's important for everyone to recognize that it's been five weeks. It's going to take many more months, in my eyes, to feel satisfied with the level of service."
Local disabilities rights activist Val Vera said GoZone has potential to provide the best transportation option for county residents with mobility-related disabilities. He said those who use wheelchairs, for example, often find it difficult to access DCTA's fixed routes because of the bus stops themselves. Other rideshare programs, he said, have accessibility issues as well — though several GoZone vans are wheelchair-friendly.
"I think the accessibility part of it is being missed," Vera said. "I understand why people would be against removing the fixed-route system. We're talking about bus drivers and things of that nature, but again, disability is at the bottom of the priority list and I'm considering that we can't access public transit."
Watts weighed in on the criticism, maintaining that the fixed-route debate simply comes down to resources and increasing coverage area. He said he didn't know yet what direction the board could head on the future of the bus service.
"It's unfortunate the narrative has tried to pit fixed route against on-demand, because we've said this is a better way to move people," Watts said. "Do you have a fixed route that's transporting less than 10 people per hour? It has to be decided if this an efficient use of taxpayer dollars, or if that could be used in another way to provide more opportunity."
Watts' future on the DCTA board remains a cog in the bus route discussion. A motion for his early removal, led by council member Deb Armintor, failed last Tuesday with his term as chair set to expire Nov. 1. However, a social media post from advocacy group No Bus Cuts Denton — whose efforts have been publicly backed by multiple council members — suggests the effort could be reignited.
We overcame last week's setback in our effort to remove Chris Watts from the DCTA Board of Directors! Council Member Byrd reconsidered and will call on Tuesday for his immediate removal to be added to the agenda. We'll have enough council members in agreement to make it happen!

— No Bus Cuts Denton (@NoBusCutsDenton) October 16, 2021
Ultimately, the Denton City Council has the final say in whom it will appoint next to the DCTA board. Council member Jesse Davis has already taken to Facebook to nominate Serve Denton CEO Pat Smith as the city's next representative. If a change is made from Watts, it's possible the appointee could take over prior to any final decisions on the bus routes.