Alison Maguire, a member of the Denton City Council and the city's representative on the Denton County Transportation Authority Board of Directors, has accused Denton County's recent switch at one of its two board seats of being driven by former chair Chris Watts — an allegation he's vehemently denying.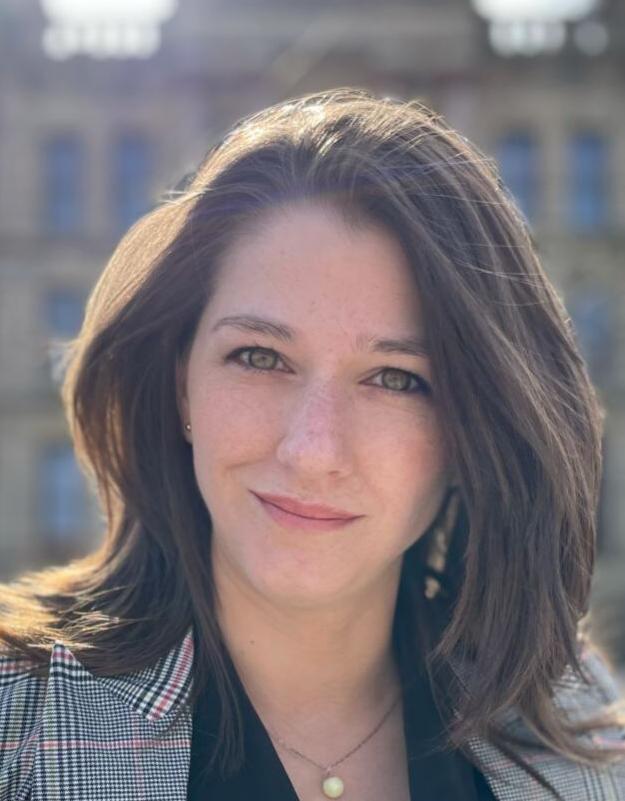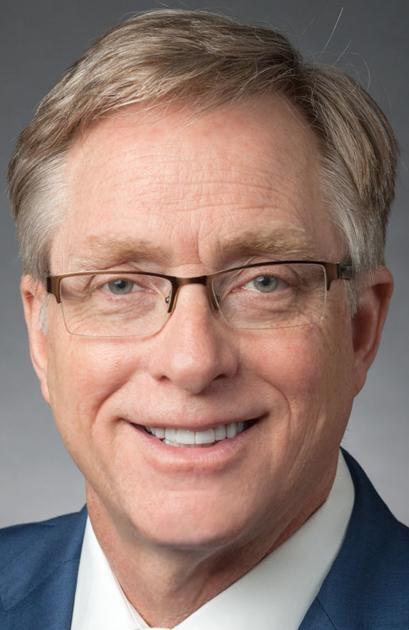 Denton County gets two seats on the agency's five-member board, while member cities Denton, Lewisville and Highland Village each get one.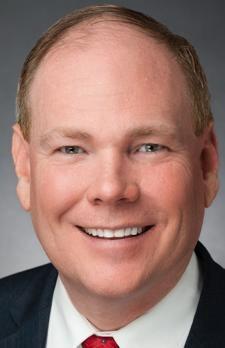 Monday night, prior to the county's appointment decision, Maguire posted a lengthy social media response to an op-ed written by Watts, whom she replaced as Denton's representative in October. Watts' essay argued that DCTA can't provide "efficient, cost-effective and innovative public transportation" under its current leadership, calling its fixed-route bus system a "fiscal fiasco" and citing low ridership totals on most of the routes.
Decisions surrounding the fixed bus routes, once planned to be removed altogether as part of DCTA's GoZone on-demand service, were the catalyst for Watts' removal in favor of Maguire, who champions the bus system. Through several paragraphs in her post, she responded to some of his points, saying he failed to address low bus ridership during his roles with the city and DCTA.
Ultimately, Maguire accused Watts of driving the county's change from Burke to Eads.
"Since he no longer has a vote on the Board," Maguire wrote, "Watts convinced his friend Denton County Judge Andy Eads to pressure Denton County representative Sam Burke to resign from the DCTA Board so he can be replaced by someone who shares Watts' commitment to taking Denton's buses away."
Reached by phone Tuesday, Burke said he was indeed asked to resign from his position on the board. Maguire said the same day, prior to the county's appointment of Eads, that her accusation about Watts' involvement was an inference based on the information she has.
"They were upset that Sam proposed that compromise and allowed any movement at all on the issue besides full elimination of buses," Maguire said. "That is the thing, I've heard, that got him axed. … I cannot think of any other explanation for why this is happening."
Burke had proposed a compromise at December's DCTA board meeting to drop Lewisville's bus routes but keep Denton's routes, the foundation of which ended up being approved by the board. Eads said the overarching issue brought commissioners to the conclusion they needed a direct seat at the table.
"I would say that the county came to this independently, on our own," Eads said. "This was an independent decision from the Commissioners Court, and a timely one."
Watts, also reached Tuesday, denied the accusation, saying it's disrespectful to Eads and that he has "no knowledge of anything regarding commissioner deliberation."
"The allegation is absolutely conspiratorial and kind of out-of-worldish," Watts said. "There's nothing that's accurate about her allegation at all."
DCTA's next board meeting, Eads' first, will be held Jan. 27. The election of a new secretary is on the agenda, as Burke's exit leaves the five-person board without one.