School science clubs aren't just bubbles and beakers anymore.
STEM (science, technology, engineering and math) has been the buzzword in education for years as employers work to fill the millions of jobs cropping up in those fields. But the push for more instruction in science and math began decades earlier.
The "space race" sparked renewed interest in quantitative fields as Americans sprinted to beat the then-Soviet Union to the moon, but the excitement didn't translate to test scores. In a 1982 New York Times article, President Ronald Reagan maligned the "deplorable" state of math and science education in the United States, saying it was "serious enough to compromise the nation's future ability to develop and advance our traditional industrial base to compete in international marketplaces.''
Soon, dollars started pouring into schools to improve math and science education. With the advent of the internet, technology and engineering were added to the mix and dedicated STEM schools started popping up throughout the country.
Today, STEM has been integrated into the classroom at every level with teachers building bridges between STEM subjects that might not otherwise be touched on. Those bridges also cross into after-school activities and electives with students taking part in robotics, horticulture and computer coding.
"It's not easy to do for teachers," said Mandy Biggers, a Texas Woman's University professor who specializes in elementary and secondary science. "It's not something we're trained on, but it's something we're working toward. It makes it more meaningful for students when you make those connections."
Evers Park Elementary School
STEM starts early in school, in most cases soon after kids learn how to write. At Denton ISD's Evers Park Elementary School, that means fourth- and fifth-graders building robots in Jason Shipley's classroom.
Shipley said the club has grown in recent years to include 28 students, a large portion of them girls. The group starts out learning how to program movements and actions, then moves on to building robots out of Legos and other household items.
"They know all the basics," Shipley said. "They haven't learned the actual coding languages that professionals use but they're doing most of the same stuff."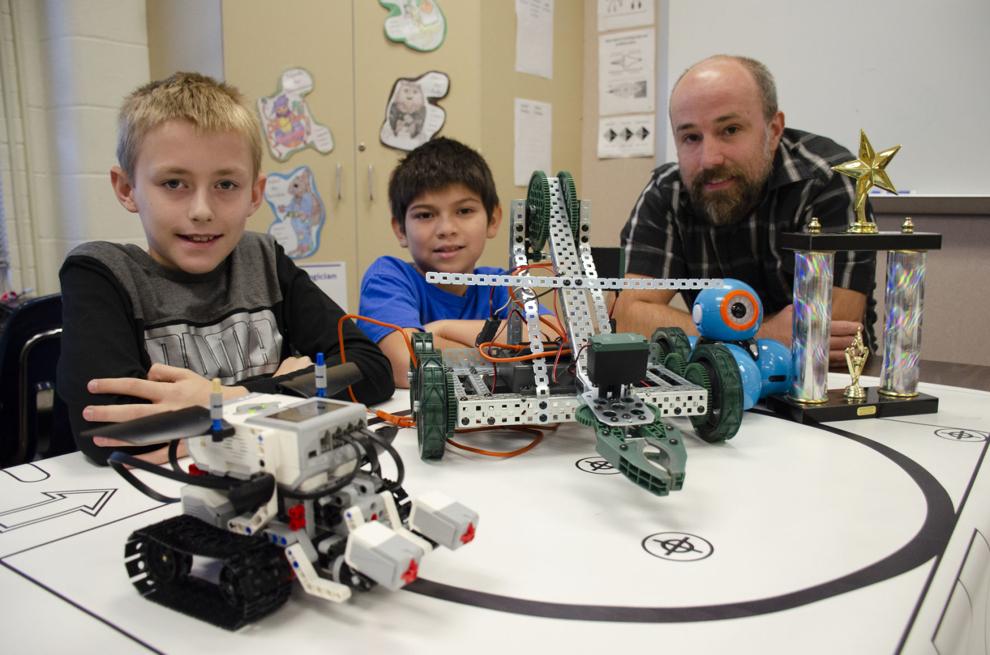 A select group of students take the robots to regional and state contests where they're tasked with programming their robots to perform various challenges. One contest might have them move a cotton ball across a table or place a cube of ice in a cup, all without touching the robot.
A group of fourth-graders — Eli Colunga, Daniil Ulyashev and Samuel Chen — spent hours after school every day for two months perfecting their bot and picked up a few new skills outside of the engineering realm.
"They started teaching each other some words and slang in their native languages — Spanish, Russian and Chinese," Shipley said.
The trio won second place last year at a regional robotics competition after fashioning a movable satellite out of a ruler and sour cream container. When the boys went to the state contest a few months later, their robot didn't behave the way they thought it would.
"It had a mind of its own," Eli said.
"It went completely berserk," Daniil agreed.
They didn't place at state, but that's OK — it's part of the process. They're starting to prep for this year's contests, even though Samuel returned to Asia with his family over the summer. Shipley said he's looking to host more tournaments between district campuses and expand the club at Evers Park to include younger students.
Robotics clubs have been growing in Denton ISD and across the nation as equipment and entry fees for contests become more affordable. That matters in a school like Evers, where seven out of 10 kids depend on free and reduced lunches.
"A lot of kids don't get this opportunity in class," Shipley said. "The problem-solving and logic they learn here can be applied across multiple curriculums."
Lake Dallas Middle School
In Lake Dallas, a new class at the middle school takes a different approach to STEM by combining earth science and engineering.
Tyler Hardin's class has spent their semester delving into horticulture by building a school garden. The students planned out flower beds using mathematical principles, then put their engineering skills to the test as they constructed the beds out of wood.
"They don't have to be perfect," Hardin called out to his students as they drilled in their screws. "All right, how many bags of soil does each bed need?"
"Ten!" the kids called out in unison.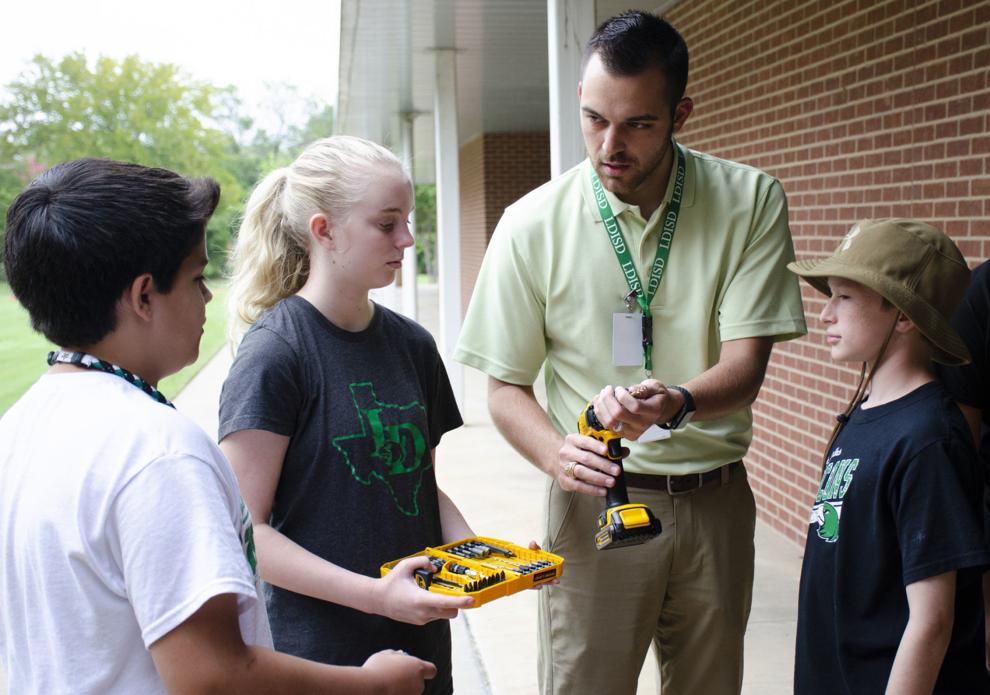 The project is part of the school's latest elective class that partners with Denton County's 4-H/AgriLife Extension offices. Every nine weeks, students shift subjects. The food they grow in horticulture class will be used in the culinary class. When they come back from winter break, they'll learn about veterinary science, then cap off the year with photography.
"Kids need to find their niche path," Principal Randall Caldwell said. "Sometimes it's not football or cheerleading or band. If we're not careful, we may miss some of those kids."
The kids in the class may not grow up to be Master Gardeners, but they say it helps them in their other classes.
"It's like an extra science class," eight-grader Danielle Lampin said. "I can see myself doing gardening in the future."
Whether they realize it or not, the kids aren't just playing in the dirt. They're learning about the order of operations in math, the science of how things grow and the chemicals they find in their food.
"If you're just sticking to the standard biology or chemistry or physics and not expanding beyond that, you're already behind," Caldwell said.
Liberty Christian High School
While some may be hesitant to put power tools in the hands of elementary or middle school kids, the devices are crucial when it comes to building Liberty Christian High School's solar car.
The solar car team began in 2006 with a single motor and an idea from a physics teacher. Engineering teacher Brent Dragoo took over the program and today, more than 30 kids work together to perfect a car that travels hundreds of miles and runs exclusively on solar energy.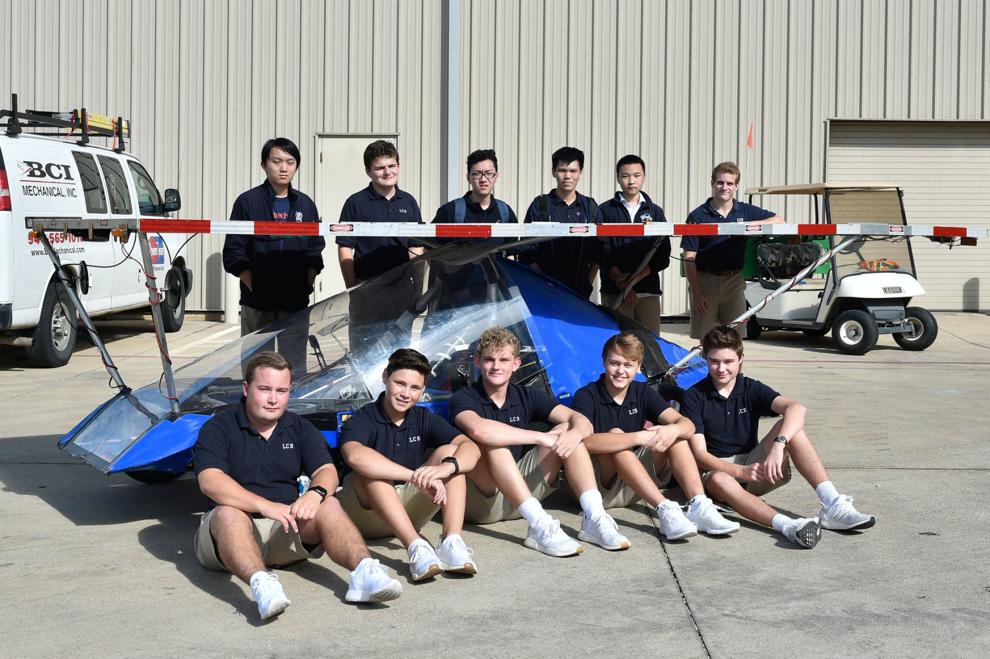 Every year, students tear apart the car and start with a basic frame, adding new parts and improving its efficiency. This year, the team has added a curved windshield and cone-shaped body to make the car more aerodynamic. They're also using the same batteries that store power in Tesla vehicles.
The car has traveled to contests in Austin, Los Angeles, Minneapolis and even Australia. But getting a solar car from Point A to Point B isn't a quick process.
"At the beginning, we were excited if we hit 20 miles per hour," Dragoo said. "Now, we're excited when we hit 35. As the technology gets better, everyone gets faster."
Students are often faced with on-the-fly repairs if something goes wrong on the road. During a contest last year, a piece of the vehicle snapped, and team members had to weld it together under the blazing sun.
"Any other team would have given up," Liberty senior and team captain Austin Hunt said. "All of us don't know everything, so we have to use our strengths to come together."
In addition to applying their engineering and science skills into their core studies, Dragoo said students on the solar team build character through adversity.
"By offering them a high-intensity environment where they can make their own decisions, more learning happens," he said. "Kids that are involved almost always end up being leaders because they're more confident."
But does it work?
As STEM cements itself in schools across the nation, some question whether the approach produces smarter kids. If you only look at test scores, the answer may be no.
Data from the National Science Foundation shows that fourth-graders in the United States rank 11th in math, falling behind Asian countries such as South Korea, Japan and Taiwan. By age 15, American students drop to No. 27 in math with European countries such as Switzerland, France and Germany pulling ahead.
In science, Americans rank slightly higher with fourth-graders coming in seventh place and 15-year-olds holding the No. 20 spot. Countries such as Japan and Finland still outrank their U.S. counterparts.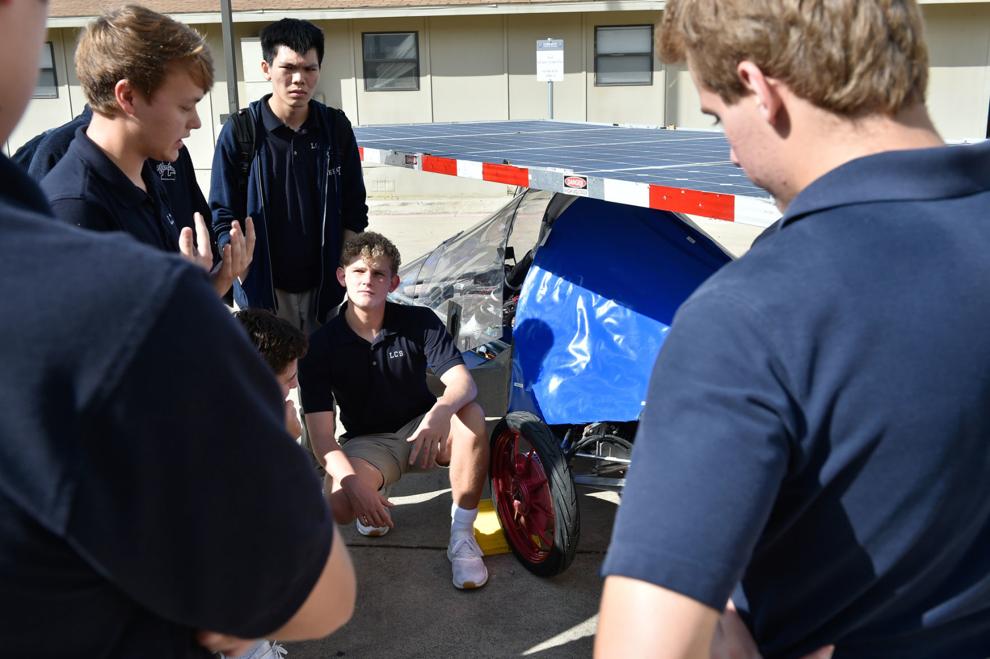 But even if test scores don't reflect growth in leaps and bounds, teachers say STEM activities spark an interest in kids. More students are interested in pursuing STEM-related majors in college and, in turn, are more knowledgeable about how STEM impacts their daily lives.
The students at Evers Park say they want to be robotics engineers when they grow up, while kids at Lake Dallas Middle School want to build their own gardens at home. Several of Liberty's solar car alumni have gone into engineering programs at Texas A&M University or California Polytechnic State University. Some have gotten jobs with Boeing and Disney.
"There's still a big push in education that we want to be competitive globally," Biggers, the TWU professor, said. "With the continued push toward technology, kids that are in kindergarten now will graduate and get jobs that don't exist yet. That push is having us as teachers think about how we can best prepare kids for those jobs."