Jeana Wesson, a former Guyer High School teacher, was indicted Thursday on a charge of improper relationship between an educator and a student.
Wesson is accused of having an improper relationship with a male student in May 2017. The student was 17 years old at the time.
Wesson was arrested Feb. 28 after turning herself in to Denton police. She was released on $5,000 bail the same day.
A warrant for her arrest had been issued the previous day, but a substitute teacher was covering her classes beginning Feb. 25, according to a Denton ISD spokesman.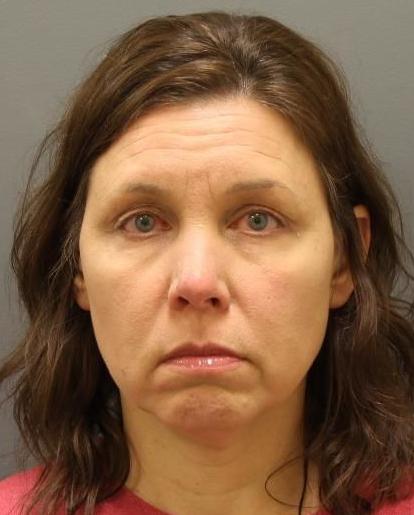 If convicted of the second-degree felony, Wesson could face up to 20 years in prison and a fine of up to $10,000. Regardless of a victim's age, it is illegal for a teacher to engage in a sexual relationship with a student.
The victim told police Wesson sent inappropriate pictures and videos to him in 2017 and Wesson "performed a sexual act with him in her classroom," Denton police said in February.
According to a cached version of a district website, Wesson was a chemistry teacher and aquatics coach.
She is currently under investigation by the Texas Education Agency Educator Investigation Division. With the investigation ongoing, her teaching certificates are currently valid.
"After an internal investigation and with the full cooperation of the Denton Police Dept., Denton ISD was in the process of terminating [Jeana] Wesson when she resigned," Julie Zwahr, district spokeswoman, said via text message Thursday evening.
Zwahr said information related to the investigation was promptly turned over to other authorities, including the State Board of Education.