Robert Smith, the 30-year-old man involved in an hourslong standoff with Denton police beginning Thursday afternoon, was arrested late that night.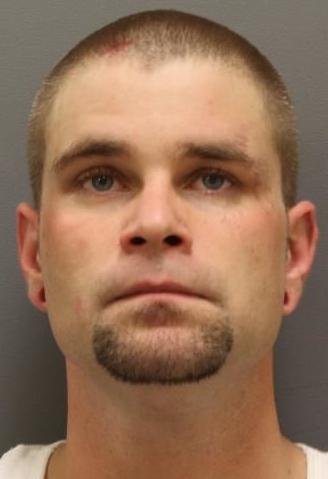 Upward of a dozen officers were positioned around the Stockbridge building of Providence Place Apartments while Smith talked with negotiators. He was eventually arrested on an outstanding misdemeanor warrant, police said.
"It was a domestic disturbance originally," said Allison Vetere, a spokeswoman for the police department. The relationship between the man and the other party in the domestic disturbance was not clear. 
By late Thursday, Vetere said there was "nobody being called a victim at this time."
She said Smith had locked himself in an apartment by the time officers arrived Thursday afternoon, and police weren't initially sure if he was armed.
By evening, police knew he did not have any hostages, and they were fairly certain he was unarmed by 8:25 p.m., Vetere said.
Police had cautioned people from walking in the area, the 2400 block of Stockbridge Road.
Residents took the opportunity to walk their dogs and talk with neighbors as they tried to figure out why so many police cars were crowding a management building beside the apartment building.
Cassie Salguero, an apartment resident of roughly 3 years, took her dog Miller out for a walk. By 9 p.m., she hadn't heard anything beyond rumor.
Vetere could not confirm Thursday evening whether the man lived in the apartment where he had locked himself inside.
Just before 10:30 p.m. Thursday, Vetere confirmed the suspect had been "taken into custody without incident." She did not have further information on why the standoff had lasted so many hours.
Several neighbors said the man had barricaded himself inside the same apartment building where Isaac Warriner previously lived before he was arrested on several charges related to the death and decapitation of his mother.