An 18-year-old was arrested in Fort Worth on Tuesday afternoon in connection with a fatal shooting in Denton overnight, authorities said.
Julian Samano of Fort Worth is charged with murder and was booked into the Denton City Jail around 2:30 p.m. His bail had not been set by late Tuesday afternoon.
The Denton Police Department started to investigate a homicide after being dispatched to a call about gunshots around 1:15 a.m. Tuesday. A 27-year-old Denton resident found with gunshot wounds early Tuesday outside the Hampton Inn & Suites in Denton and was later pronounced dead at a hospital, authorities said.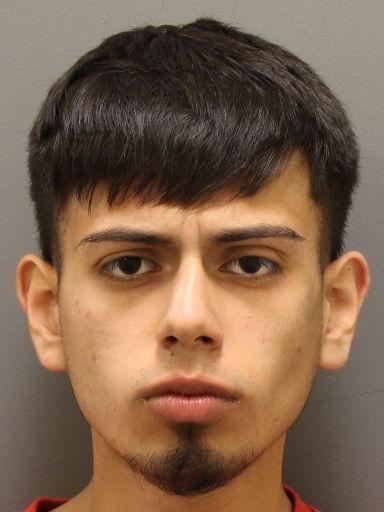 Multiple callers reported hearing several shots fired, and at least one caller said they saw a man lying on the ground in a parking lot in the 1500 block of Centre Place Drive near the hotel, according to a news release.
The release says officers located an unconscious man with gunshot wounds. He was taken to a local hospital, where he was pronounced dead.
Denton police spokesperson Amy Cunningham said it's currently unknown if the victim was a guest at the hotel. Cunningham said the department had identified a possible suspect by Tuesday morning.
According to the release, the department isn't releasing the identity of the victim pending family notification.
Tuesday's shooting is the first homicide in over a month. Two men were arrested in connection with a homicide on Oct. 24 in the 100 block of Duchess Drive that also left one person injured.
The shooting also follows an incident in which a 31-year-old man charged in connection with four homicides in the Dallas-Fort Worth area is also suspected by Denton police in a shooting that injured two women Nov. 17. The suspect, Jeremy Harris, was booked into the Collin County Jail on Nov. 20 and is being held in lieu of $4 million bail.
Cunningham confirmed this is the sixth homicide in Denton this year to date, compared with five in 2019.