Denton police have seized 8.8 pounds of pills containing fentanyl and methamphetamine after arresting twin brothers Thursday, one of whom was out on bond on a murder charge in Dallas County.
According to Denton Police Department arrest reports, 20-year-old brothers Julian and Tristian Sesalem were arrested Thursday morning in the 2500 block of East Trinity Mills Road in Carrollton, each on three identical possession of controlled substance charges.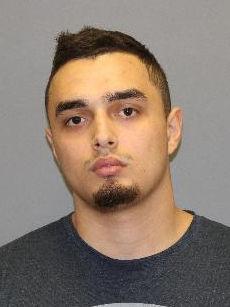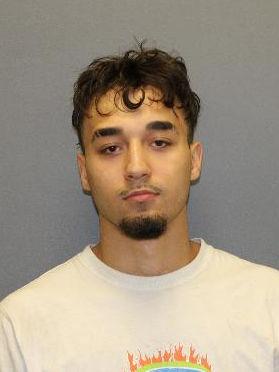 Police spokesperson Allison Beckwith supplied investigation notes that stated the department has been conducting an investigation regarding a person distributing pressed pills believed to be laced with fentanyl. Julian Sesalem was identified as a suspect, and detectives were informed he was at the arrest location with a large number of the pills. Beckwith said no information on the arrest location was available as of Monday evening.
Detectives detained the brothers in their vehicle, according to the notes, allegedly finding Julian Sesalem with a large quantity of the pills and a handgun. He was out on bail on a murder charge out of Dallas County, and a search warrant was obtained for his apartment, where detectives reported finding more pills.
Beckwith said detectives seized 8.8 pounds of the counterfeit pills, estimating the total at about 14,000 individual pills. Each pill is worth $10 to $20 in street value, she said. Detectives also found 45 grams of ecstasy and 20 grams of THC extract, in addition to the handgun.
Both brothers were arrested on one charge of possession of a controlled substance, Penalty Group 1/1-B, greater than or equal to 400 grams, and two charges of possession of a controlled substance, Penalty Group 2, between 4 and 400 grams.
Both brothers, listed as Grapevine residents, were booked into the Denton County Jail on Friday and had not posted bail, set at $1 million each, by Monday evening.