This story was updated at 10:52 p.m.
One person is dead and another is in Denton police custody on a murder charge following a shooting Wednesday afternoon, authorities said.
The Denton Police Department arrested 22-year-old Simeon Bonilla on Wednesday. Bonilla is accused of killing a woman, according to a news release. She was taken to a hospital after police located her in a vehicle with gunshot wounds. She was in critical condition and was later pronounced dead around 3:50 p.m.
Denton police responded to a domestic disturbance around 1:44 p.m. on Interstate 35E near McCormick Street after a caller reported seeing a man physically forcing a woman into a vehicle. According to the release, the caller said the woman appeared to be covered in blood.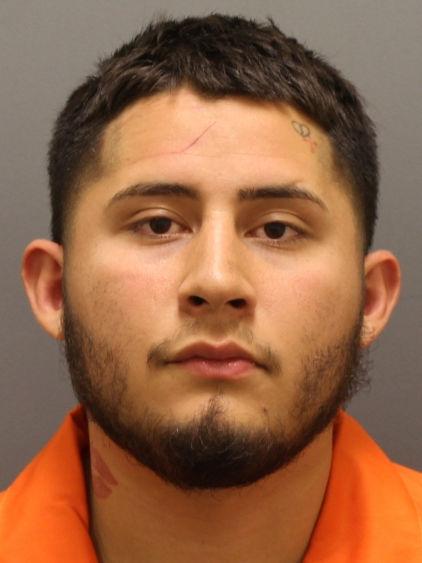 Officers found the woman in the vehicle, determined she had gunshot wounds and she was transported to a local hospital. The Tarrant County Medical Examiner identified her as 19-year-old Cassity Danae Hinojosa.
Police had been searching for a suspect who was last seen wearing a red shirt, black shorts and a single white shoe.
A news release from police says a resident in the area encountered the suspect and wasn't aware he was involved in the shooting. The person arranged an Uber ride for Bonilla to travel to Dallas.
Denton officers worked with the Dallas Police Department to track Bonilla. They detained him when he arrived at his destination in Dallas.
During the investigation, two lanes of I-35E at McCormick were temporarily closed, according to the Denton Fire Department. The Police Department had asked nearby residents to stay indoors.
Bonilla was booked into the Denton City Jail and was being held in lieu of $500,000 bail late Wednesday.
The woman's death Wednesday marks the first homicide in Denton in 2021. The most recent death was in December, in which Julian Samano, 18, of Fort Worth, is accused of killing 27-year-old Ernie Brogdon of Denton.