Roosevelt Smart, a member of the North Texas men's basketball team, was jailed Wednesday morning on a charge of driving while intoxicated, according to Denton jail records.
Smart posted $1,500 bond and was released from Denton City Jail on Wednesday afternoon, Denton police spokeswoman Khristen Jones said.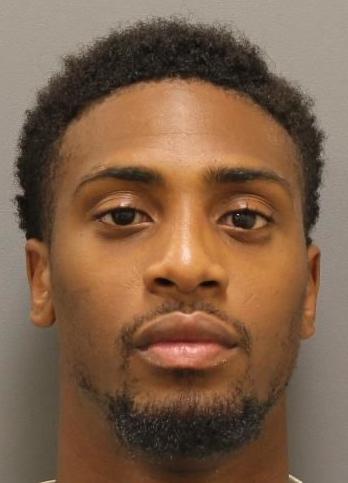 Smart was pulled over at the corner of Carroll Boulevard and West Mulberry Street for having expired vehicle registration, Jones said.
The officer observed signs of intoxication, including the strong odor of alcohol, and performed sobriety tests, according to Jones. The officer determined that Smart was intoxicated and transported him to Denton City Jail without incident, Jones said.
Smart was arrested just after 2 a.m., according to Denton Jail records. He was booked at 2:07 a.m., Jones said.
"We are aware of the incident involving Roosevelt Smart and are in the process of gathering information," UNT coach Grant McCasland said in a statement. "Once all the facts are known, we will make appropriate decisions regarding discipline.
"We have high expectations on standards of conduct for our student-athletes and take matters very seriously when a member of our program falls short of those standards."
Smart posted a statement on his Twitter account addressing the incident on Wednesday evening.
"Everything happens for a reason," Smart wrote. "I made a mistake and know I'm not perfect.
"I will deal with the consequences of my actions. I'm sorry I let my family, friends, teammates and coaches down, but I'm forever grateful to have the support that I do. I've been blessed with an opportunity to make a change to better myself as a person. This won't be easy at all. I'm going to seek help for my problems and will be back a better version of myself."
Smart is entering his senior season at UNT and is one of the Mean Green's top players. The guard averaged 10.7 points per game last season.
The Chicago native burst onto the scene at UNT as a sophomore in 2017-18, his first season with the Mean Green. Smart averaged 19.5 points per game on his way to setting the UNT record for points in a season with 742.
Smart was named the MVP of the College Basketball Invitational at the end of that season. He averaged 23 points in six games while leading UNT to the tournament championship.
UNT has begun practice in advance of its season opener at home against Oklahoma Christian on Nov. 5.
The Mean Green enter the season with high hopes after finishing 21-12 last season, their second straight season with at least 20 wins.
Six UNT players averaged double figures last season. Three of those players return this year, including sophomore guard Umoja Gibson.
Gibson averaged 12.6 points per game, while junior forward Zachary Simmons added 10.2.