A Ponder High School student was taken into custody Monday regarding a terroristic threat made toward at least one student, Ponder police said.
Ponder ISD Superintendent Bruce Yeager said no students were ever in danger nor were any weapons present on campus. The student won't be on campus for a period of time, he said.
Ponder Police Sgt. Samuel Schiller said a 15-year-old boy made "a general threat against the school and the students." He said the student's charge is under Section 37 of the Texas Education Code. The code states someone commits an offense if they exhibit, use or threaten to exhibit or use a firearm in or on property belonging to the school or a school bus.
Schiller said the department can't say whether the student had a weapon or threatened to use a weapon. The report is still under investigation.
Other reports
West Eagle Drive and South Carroll Boulevard — A pedestrian was transported to a local hospital Wednesday afternoon following a crash at the intersection of West Eagle Drive and South Carroll Boulevard, according to a police report.
Multiple Denton police officers witnessed the crash around 3:23 p.m. and started to perform first aid on the victim until paramedics arrived. According to the preliminary investigation, the driver had a green light and didn't see the pedestrian in time. The report says no criminal charges will be filed relating to the crash, but the crash is still under investigation.
The victim's injuries were serious but not life-threatening.
600 block of East Hickory Street — Police arrested 34-year-old Marco Torres who allegedly had sexual contact with a child, according to a police report.
The original incident occurred on Aug. 24, the report says. He was arrested Wednesday on a felony warrant for indecency with a child, sexual contact. Denton police spokesperson Allison Beckwith said police can't release more information because the investigation is a CPS case.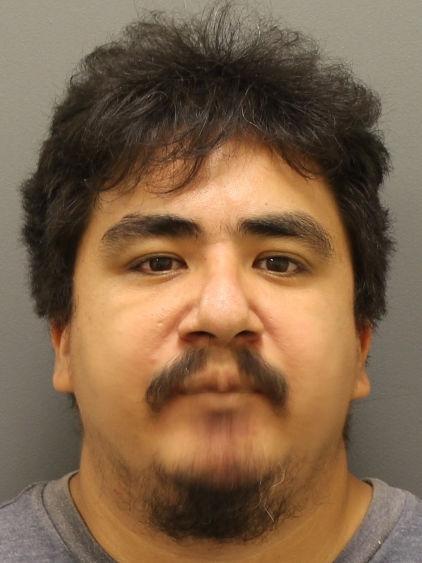 600 block of East Hickory Street — A woman told Denton police Wednesday she believes she found another GPS tracking device on her vehicle, according to a police report.
The report says she also found one several months ago and she believes she knows who did it. An investigation is ongoing.
Roundup
From 12:01 a.m. to 11:59 p.m. Wednesday, the Denton Police Department handled 370 service and officer-initiated calls and made nine arrests.
From Wednesday to Thursday, the Denton County Sheriff's Office booked 40 people into the Denton County Jail.