Denton police Tuesday arrested a 19-year-old woman at Walmart who allegedly planned to drug and rob a man she had hung out with earlier in the month, according to a police report.
A man reported on Sept. 6 that he hung out with a woman, Briana Bohannon, and said she had been using his phone. According to the report, he saw messages she sent on his phone indicating she was planning to drug him and steal property from him.
Officers spoke with Bohannon but didn't arrest her that same day. The report says they were doing additional research to figure out what charge would apply.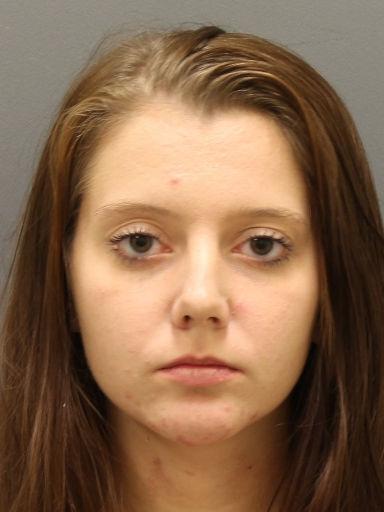 A loss prevention employee at Walmart on Loop 288 called on Tuesday to report someone concealing items upon arrival. Police spoke with Bohannon when they arrived and learned she had a warrant out for her arrest.
She was arrested and charged with criminal conspiracy to commit robbery, a third-degree felony.
Other reports
5300 block of Par Drive — A woman saw damage on her Cadillac on Sunday and even more damage Monday, according to a police report.
The report says there was no damage to her car around 9 p.m. Saturday when she parked it at an apartment complex. There were marks on the passenger side door Sunday as if someone had keyed it.
According to the report, there was more damage on the driver's side door and the back of the car Monday. She estimated it would cost about $3,000 to repair.
600 block of East Hickory Street — A man told police Tuesday he believes someone is hacking his phone and is asking for money, according to a police report.
The report says he lost his phone several months ago and got a new one, and he said his phone has been hacked ever since. He said someone has been using his phone remotely to download files onto it, according to the report.
He told officers he wants to pursue charges if he continues to be harassed.
3300 block of Hornbeam Street — A 72-year-old woman purchased six $500 gift cards after someone told her to do so or he would drain her account Tuesday afternoon, according to a police report.
The report says she wanted to cancel a subscription to protect her computer, but the person on the line said he would have to remotely access her account so she could get a refund.
He allegedly transferred $5,000 to her account instead of $200 and then told her she needed to go purchase gift cards or else he'd drain her account. According to the report, she purchased gift cards from three different stores and provided him with the PINs for all but one.
She reported the situation to her bank, which has started a fraud claim, according to the report.
Roundup
From 12:01 a.m. to 11:59 p.m. Tuesday, the Denton Police Department handled 384 service and officer-initiated calls and made seven arrests.
From Tuesday to Wednesday, the Denton County Sheriff's Office booked 36 people into the Denton County Jail.