Though Denton County's newly reported COVID-19 cases remain on the decline, Public Health Director Matt Richardson slammed vaccine hesitancy at Tuesday morning's Commissioners Court meeting, pinning it as the last major roadblock to reaching herd immunity.
The county continues to see substantial progress in case counts, with under 300 new cases reported for the first week of June, a decrease of over 200 from the first week of May. Despite that development, Richardson said a new problem is becoming increasingly evident: vaccine hesitancy.
At one point, DCPH was vaccinating thousands per day at its Texas Motor Speedway clinics. At Tuesday's presentation, however, Richardson revealed the department vaccinated just 196 first-dose recipients in the past week.
According to the Texas Department of State Health Services, just under half of the county's eligible population (anyone 12 and older) have been fully vaccinated, while 58.4% have received at least one vaccine dose. Following a question from Precinct 4 Commissioner Dianne Edmondson, Richardson made his message clear: Vaccinations are still the way forward.
"[The vaccine] is not political; it's not a matter, really, of opinion," Richardson said. "It's a matter of scientific proposal and research."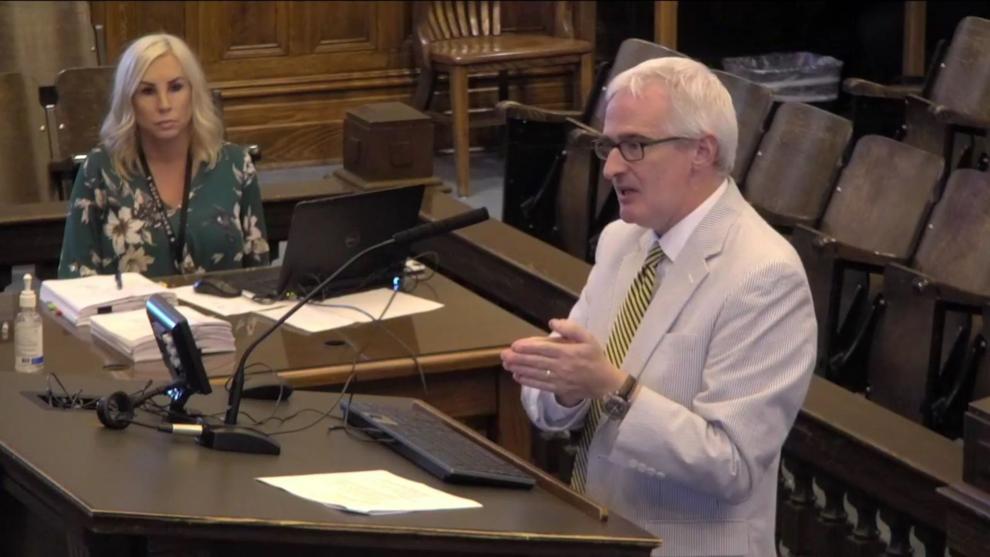 Richardson referenced America's COVID-19 death total, now over 600,000, and urged residents to make use of the vaccine, as many of those who died did not have the option.
"There are people in my life who aren't there anymore and people in your lives who aren't there anymore," Richardson said. "They missed it, and let's make sure other people don't miss it moving forward."
Reached after the meeting, Richardson elaborated on the importance of vaccinations to reaching herd immunity. While difficult to measure exactly, the immune population consists of those who have either previously been infected by the virus or vaccinated against it. With both declining, he explained, it's becoming more difficult to subtract from the county's "immunologically naive" population, a concept referring to the people who are still vulnerable to coronavirus spread.
"If you have people who haven't been sick or vaccinated, it's like a powder keg," Richardson said. "The idea is to have less and less powder in the room that can ignite. … Right now, we still have roughly 40% of the Denton County population that is unvaccinated, so we need to reduce the fuel."
While the coronavirus is on the decline for now, Richardson said that the unvaccinated population could increase the risk for harmful variants, such as the Delta variant stemming from India. Easily spread viruses like influenza, he explained, have more opportunities to mutate the more infections they make. Because of that, keeping COVID-19 cases down will likely reduce the chance of a variant causing a spike.
"The flu changes so rapidly that even though we were vaccinated last year, the pathogen mutates quickly," Richardson said. "We want to get COVID-19 to where there are so few people that are sick with it, it does not evolve, and that if it does evolve, our immunity stands."
So what will the pandemic look like if cases continue to decrease? The best-case example, Richardson said, can be found in viruses like polio and smallpox, which have been largely stamped out by vaccinations. Even in those cases, infections still occur, and Richardson said it's unlikely COVID-19 can be entirely erased.
"It's hard to imagine zero cases of COVID-19 or related variants," Richardson said. "It is possible that it burns out and that we have enough people vaccinated, but in respiratory diseases that tends to be rare. The crystal ball is very foggy."