A "high-end" residential cottage development will not move forward after more than 100 residents spoke out last week against the community coming to Corinth.
Dozens of people delivered passionate speeches in opposition to the Avilla Fairways development at Thursday night's Corinth City Council meeting, which ran until nearly midnight. The comments at the public hearing were in addition to those heard at a Planning & Zoning Commission meeting June 28 and the more than 100 letters city officials received from neighbors against the proposed 215-unit community, which developer NexMetro Communities hoped to build on an undeveloped 24-acre lot at the northwest corner of Lake Sharon Drive and Oakmont Drive next to Oakmont Country Club.
While a few residents went so far as to insult the NexMetro presenter directly, most focused on their qualms with the proposed development, which they called in turn, "tacky," "cheap" and "disastrous." By the end of the meeting, when the project was voted down unanimously, even some council members admitted they were not in favor of the community.
"I hear you that you don't want this," Mayor Pro Tem Sam Burke said. "We don't want it, either."
Concerns surrounding the community, which would have featured detached one-, two- and three-bedroom single-story homes with rents ranging from $1,500 to $2,150 monthly, centered on the potential for increased traffic and crime, parking concerns, a negative effect on home values and the feeling among many that the community was not a good fit culturally or aesthetically in the Oakmont area.
Donita Billings, a resident at Larkspur at Oakmont — a popular nearby neighborhood — said she was concerned about how the property would age and impact her neighborhood.
"We've all heard the presentation from the developer, and we're disappointed by what these homes look like," Billings told the council. "The façade of this development is not in keeping with the structure and design of our country club community and homes that we have paid exorbitant amounts for. Although the original developer may have strong plans to do background checks on their tenants, set up protocols to keep the traffic away from Larkspur and be sure this is a safe addition to our community, the truth is that within a couple of years, this guy's going to sell this off, no matter what he tells you tonight; they're going to make a lot of money … and next thing you know, we're going to have low rent, ugly looking, cheap looking property in our back door."
Avilla communities are "hybrid" options that bridge the gap between standard multifamily developments and single-family homes, offering neighborhood amenities such as private yards, walking trails and dog parks without the burdens of home maintenance, NexMetro vice president of Dallas development Jason Flory told the council. Most residents are empty nesters or professionals who make upward of $80,000 per year, and all receive background checks since the community does not allow those who are felons or who have been convicted of crimes against people, animals or properties to live in Avilla communities.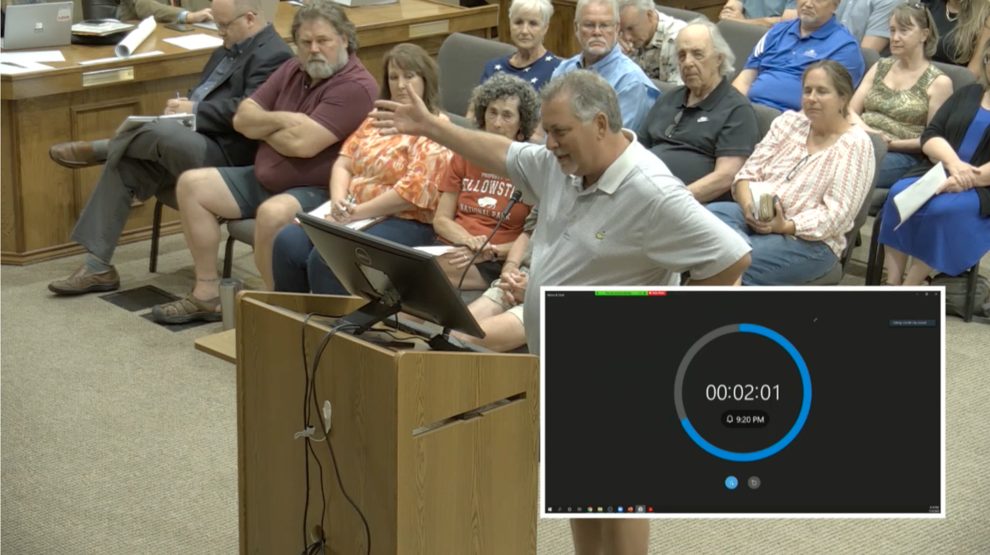 Many of those against the development live in the Larkspur at Oakmont and Lake Sharon Estates subdivisions, single-family neighborhoods with median home prices between $500,000 and $760,000. They say crime always goes up around multifamily rental communities, and with Avilla home sizes maxing out at 1,265 square feet, they are not a good fit with other homes in the area. One speaker, a retired law enforcement officer, recounted an FBI raid that took place at an apartment complex in Florida earlier this year, suggesting allowing rentals in the Oakmont area could bring similar crime.
"I think that neighbor Jorge Castillo, age 74, sums up our fears in this community best when he said, 'How the hell did this happen in a community like this? It is impossible to know who your neighbor is or what he does,'" Robert Bettes quoted from an article about the raid during the hearing. "I'll leave it to the council to connect the rest of the dots."
Neighbors worried too that the development would bring increased traffic and that the roundabout the city proposed at the intersection of Oakmont Drive and Lake Sharon Drive would create safety concerns for children walking to school. But a traffic study showed that delays will increase with or without Avilla if the intersection is not improved, according to city documents.
The proposed development was first considered publicly in February when NexMetro applied for a rezoning of the lot, which was partially a PD-6 planned development for two family garden homes and partially zoned for two family garden homes, townhomes and neighborhood shopping. The commission initially denied the request to rezone the land for multifamily housing, but after NexMetro submitted changes, City Council sent the proposal back before P&Z for the June hearing.
After hearing concerns from residents, NexMetro relocated the dog park within the proposed community, committed to an all-stone or all-brick interior for the homes and offered to add 20 parking spaces along Rye Road. The proposed multifamily zoning would have allowed for 467 parking spaces, which nearby residents feared would mean Avilla visitors would use neighboring streets for overflow parking.
"We are going above and beyond, which I'm completely fine with doing, and I think that is what's required, and we're happy to comply with that," Flory said.
Residents said the changes were not nearly enough.
Planning & Zoning approved the rezoning last month, triggering the development to end up back before council. But city officials say they were legally obligated to do so.
"We cannot deny a zoning request merely because we don't like it," Burke said. "There has to be some legal basis for that decision that falls within the land use regulations."
Many residents were also against the expansion of Rye Road, which would have provided the neighborhood to the north with a second access point to Avilla. Though the traffic study commissioned by the city estimated the development would generate 1,586 daily trips compared with as many as 8,195 daily trips other land use could bring, many residents who spoke said they would prefer, if not more homes similar to theirs, a shopping development be built on the site. Avilla Fairways would have brought over $1 million in tax revenue to Corinth annually, Flory said.
NexMetro representatives had not returned calls from the Denton Record-Chronicle by Monday afternoon, but if they do try to bring the development back, they likely will continue to face strong opposition.
"You're not my neighbor, and you never will be because you're a business, not a homeownership — you will never do what's right for the community that surrounds Oakmont," resident Erich Mazurek told Flory.
As for what's next for the lot, which is owned by Endeavor Oil Company, that is once again up in the air.
"Somebody can buy that property, and if what they want to do with it is within the zoning ordinances, they can do it," Burke said at the close of the hearing. "You made it clear what you want, [but] there are serious ramifications to that and a loss of control. You're asking us to roll the dice."