EDITOR'S NOTE: This article first appeared in the November/December 2021 edition of Denton County magazine.
Sen. Jane Nelson announced in July that she will not run again in 2022, saying her 10th term will be her last. The highest-ranking Republican in the state Senate answered Denton County magazine's questions about her long public service as well as her personal life.
Q: Tell us more about your decision not to run again.
A: It has been a great honor to serve in the Texas Senate, and I've loved every minute. However, a former colleague once told me you'll know when it's time, and it's time to pass the torch. We just completed a successful session. I successfully carried the past four state budgets and am going out on a high note.
In your long legislative career, what lessons have you learned about representing your constituents?
I have stuck to a fairly simple set of principles. Listen. Work hard. Get results. I strived to keep to that formula throughout my career, and I think that's why my constituents kept sending me back to Austin to represent their values and priorities.
Constituents sometimes do not understand the reality of what goes on in Austin. How do you handle that?
Communication. I read every letter and email that arrives in my office, and try to respond in a manner that helps people understand why certain bills are advancing and others are not. It's challenging because the items that get the most attention are usually the most controversial, when in reality the Legislature agrees far more often than it disagrees.
Discuss your greatest successes as an elected representative.
As chair of the Senate Finance Committee, I have been working throughout the pandemic to make sure we have the resources necessary to protect Texans — and preparing for what we all anticipated would be an extremely difficult budget situation. To have that budget pass unanimously this session was special — and a testament to the resiliency of Texas. I am proud to have passed over 30 bills to support victims of domestic violence, sexual assault and human trafficking. Perhaps most of all, I will look back on my efforts to establish the Cancer Prevention & Research Institute of Texas, which has led to major breakthroughs in the effort to find cures and treatments for cancer.
What are you still working on that you consider important?
I am preparing to file SB 2, which will replenish the Unemployment Insurance Trust fund and hold businesses harmless for any pandemic-related layoffs and prevent any increase in unemployment taxes. I am also working on the broader plan to appropriate over $16 billion in federal pandemic relief.
What would you like to change about election laws?
We passed legislation in the special session that will make it easier to vote and harder to cheat in Texas elections. It expands early voting hours, allows voters to track their mail-in ballots and requires employers to allow employees to leave work in order to cast their ballots. After every election, it is important to review lessons learned and consider ways to encourage more people to vote — and to ensure that voters can trust that their vote counts and is not canceled out by a fraudulent vote.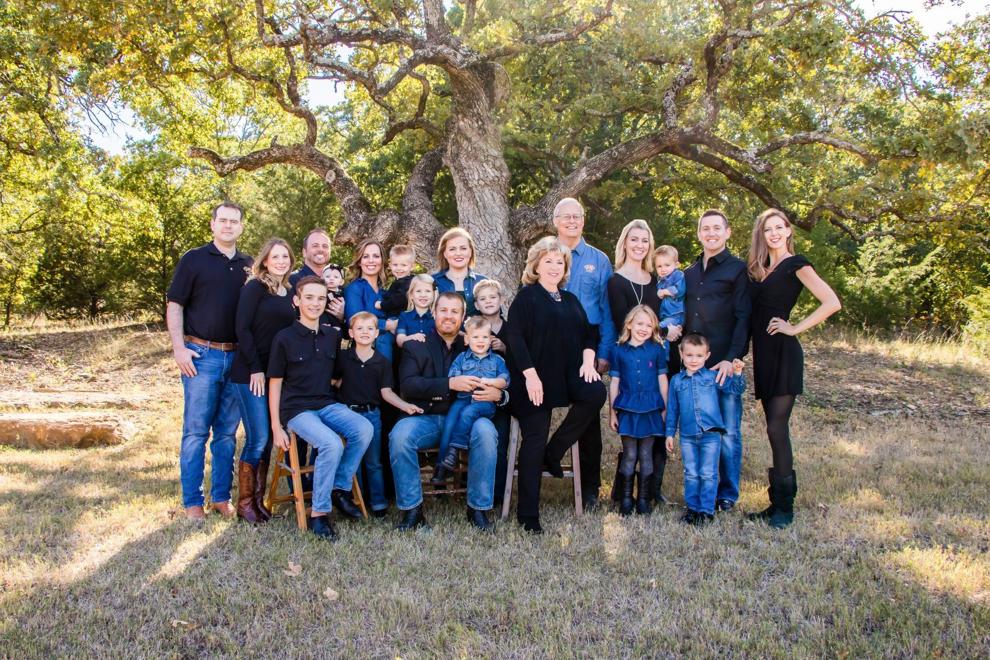 How have you managed your family while being an elected representative?
When I first ran for office, my kids were in elementary school. In my first campaign I would load them up in the Suburban and take them with me campaigning in the rural parts of my first district. We usually set up shop at the local Dairy Queen. They grew up thinking that this was normal. I also have a very patient husband and an outstanding staff, which helps. I tell women who are considering a run for office that the timing is never going to be perfect. I also point out that my male colleagues are rarely asked how they balance being a father and an elected official. So to women who want to serve in public office, go for it. You can make it work.
Discuss your future. What do you foresee for yourself?
I'm not done. There is more I want to accomplish. This not a retirement. It's just time to find a new way to make a difference. I will continue to serve Texas and work in other ways to make the world a better place. Stay tuned for the next chapter.
Do you have any parting words for your constituents?
I truly believe we live in the greatest state in the greatest nation on the planet. I know I'm biased, but I believe I've been blessed to represent the greatest district in the state.