The crowd rose to its feet as cheers slowly crescendoed to a near deafening volume.
As Brynn Brown made the final turn in the 1,600-meter race at the District 5-6A meet back on April 1, she was alone with not another runner in sight — something the Guyer senior has grown accustomed to over the years.
.@BrynnTBrown is not from this planet.

The North Carolina signee runs away with the 1,600, claiming the District 5-6A title. Brown finished with a 4:46.10, winning the race by over 15 seconds.

And, more importantly, this all but locks up the 5-6A title for @GuyerGirlsTrack. pic.twitter.com/XDAXDyrgr6

— Reece Waddell (@ReeceWaddell15) April 2, 2021
Brown has shattered records left and right this season in both track and cross-country.
Brown won the Class 6A cross-country state championship last fall, and on Saturday in Austin, the University of North Carolina signee will have a chance to cap her high school career with two more state titles when she competes in the 1,600-meter and 3,200-meter races.
Everyone who gets the chance to see Brown dominate her races knows they are witnessing greatness, just as the crowd in Little Elm at the District 5-6A meet did.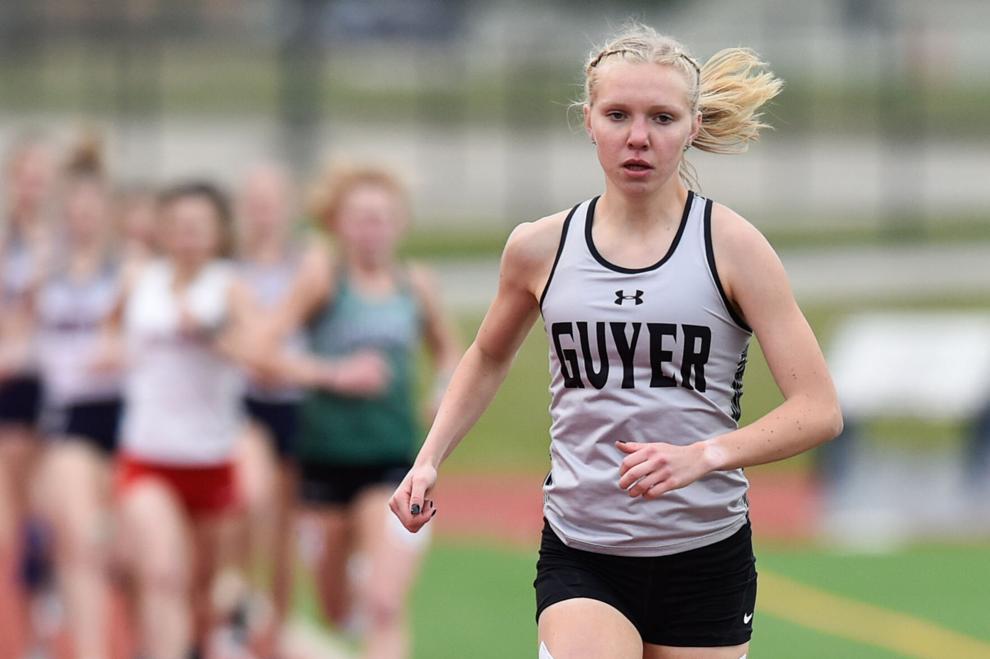 But for Brown, it has never been about breaking records, winning titles or putting together highlight reels.
Brown's motivation to be one of the best ever comes from her insatiable desire to push herself to the absolute max.
"I just love seeing where that limit lies," Brown said. "I think running can be viewed as a selfish sport, because it's just about you out there, especially in track. But I think at Guyer, I learned a lot about the team aspect and my why, which incorporates my family. I just love representing Guyer and that community aspect of running.
"I don't think [I've found my limit yet]. I think there is a lot of digging to do. I think the ceiling hasn't been reached yet."
Never satisfied
When she was a freshman, Brown had just finished the regional cross-country meet in Lubbock and was on the bus headed back to Denton.
Brown's time was good enough to qualify for the state meet — a noteworthy accomplishment for a then-14-year-old — but it wasn't good enough for Brown.
Guyer cross-country coach Jonathan Ponsonby attempted to compliment Brown on her achievement as the two returned home.
"I remember on the way back, we were on the charter bus with all the other Denton ISD schools," Ponsonby said. "It was just Brynn. She was our only athlete. I go, 'Hey, that was a great job.' And I will never forget her just staring right through me, giving me this empty, 'Yeah.'
"We learned early on with Brynn that she has an intense dislike of mediocrity," Ponsonby said.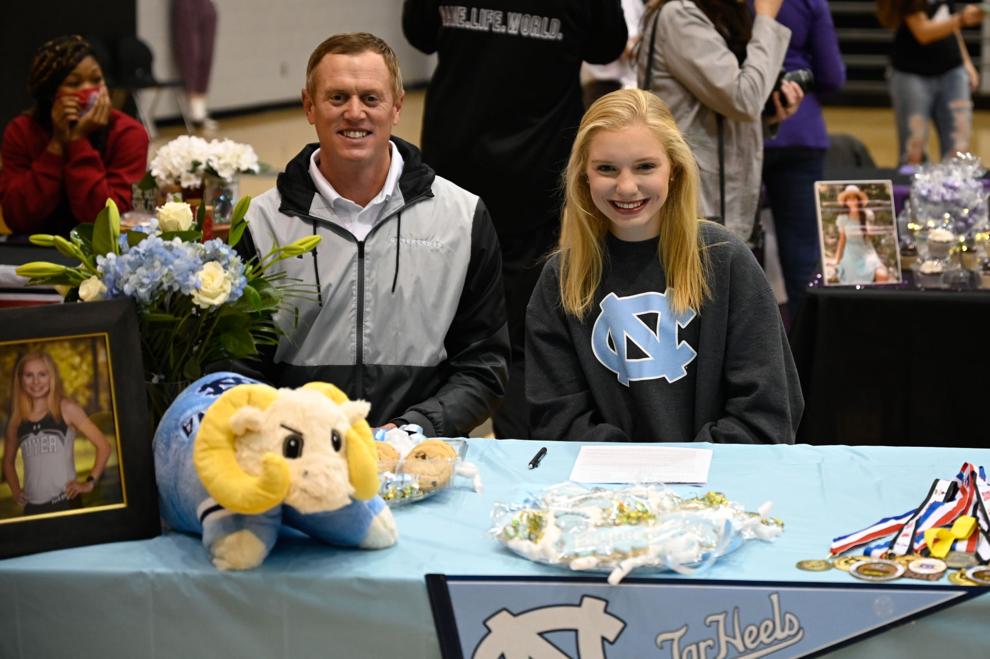 Brown can trace her hyper-competitiveness as far back as elementary school.
Even before Brown knew she could be an elite runner, she enjoyed winning.
"I would always beat all the boys in my elementary pacer test," Brown said. "That was a fun thing to do. We had this running club in elementary school. You would collect popsicle sticks, and it was like this fun run. I would always win that and beat the boys."
By the time she got to middle school and won the district title in the mile, Brown had found her calling. She loves to run — but she loves to strive for greatness even more.
Brown never got to run at the state cross-country meet as a freshman due to an injury that kept her sidelined. She spent the next two months rehabbing, and when the 2018 track season rolled around, Brown made a bet with her dad that she could run a mile in under five minutes.
Not long after, Brown posted a 4:58.
She had won the bet — and from that moment on, Brown knew just how good she could be.
"She's in a different league than most," Guyer girls track coach Megan Sprabeary said. "But that's what makes her so good. Those exceptional athletes have to have something that is different about them. It's not just their abilities. Those can only take them so far."
Building a running machine
A typical morning for Brown begins around 4:30 a.m.
Brown runs, on average, 60 miles a week in conjunction with doing various strength exercises to keep her body in peak shape.
After completing her morning workout, which usually consists of a run, Brown eats breakfast. Recently, she says she has been enjoying scrambled eggs and toast.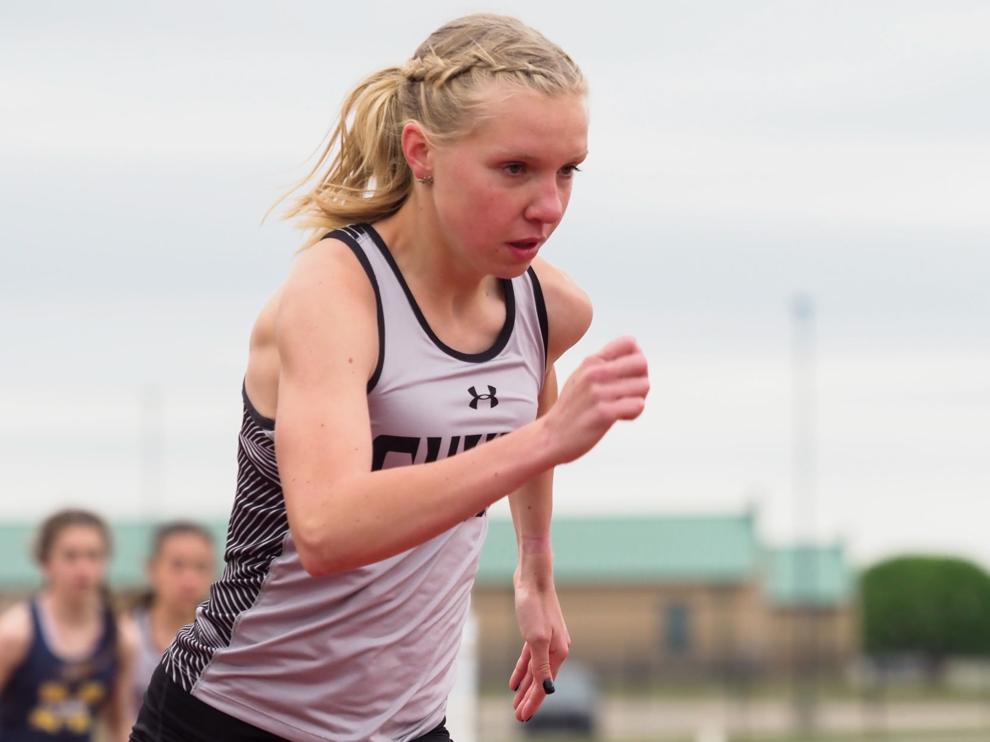 Once her morning workout is done, Brown shifts her focus to school. Brown has opted for Denton ISD's online ConnectedLearning this year due to the COVID-19 pandemic, which she says has given her flexibility with her schedule.
For lunch, Brown eats meals she has prepared in advance — typically rice, vegetables and a protein. Dinner is usually something prepared by her mother, although one of Brown's hobbies when she is not running is cooking.
"I love to cook, and I cook a lot at home," Brown said. "I've been making this spaghetti squash casserole. We actually had it last night."
Brown also works with a dietitian to make sure she is fueling her body the right way. On average, Brown consumes upwards of 2,500 calories a day.
"Nutrition with running is really important," Brown said. "I eat a lot of food. There's balance in there, too — making sure I'm fueling those workouts, but also having fun with my family and teammates, going out and enjoying life occasionally."
But Brown's diet and running routine are only part of her training regimen.
The weight room is another vital part of keeping Brown's body in exceptional condition. Guyer strength and conditioning coordinator Rachel Hayes said Brown's lifting plan is designed to accomplish two things.
First, Hayes wants to help Brown with her posture. Because she runs roughly 60 miles per week, she frequently subjects her back and neck to awkward positions.
Second, Hayes wants to help Brown be more efficient when she runs, which lends itself to faster times.
"She definitely lifts some serious weight for her size," Hayes said. "We focus our training on getting stronger and the speed of the movements. We're kind of hitting on the opposite end of the spectrum, making her strides a little more efficient and allowing her to put more force into the ground. That's kind of where the strength piece comes in with her."
Two exercises that Hayes has Brown do are rack pulls and a variation of a deadlift. Despite her size, Brown is able to lift between 205 and 215 pounds on the rack pull and 135 pounds on the deadlift.
Even in the weight room, Brown is finding ways to test just what her body is capable of.
"I spent years at the collegiate level with some really high-end athletes, a couple of elite kids — but I really believe she's a once-in-a-career [athlete] for all of us," Hayes said. "She is constantly pushing the limit."
Better tomorrow than she was yesterday
There aren't many athletes who spend less than a few seconds basking in the glory of a win.
But there also aren't many athletes like Brynn Brown.
According to Ponsonby, after Brown wins a race, her mind immediately shifts to what she can do to improve.
"I don't know that I've ever met anyone like that," Ponsonby admitted. "As soon as she finishes a race, you can tell [she's] proud of that for about a tenth of a second when she fist-bumps. And then, it's right back to, 'That wasn't good enough.' She almost doesn't enjoy winning.
"She just constantly [believes] she has to be a better version of herself tomorrow than she was today, so that the next time she competes, she won't make that mistake or run that time again. This is what she tells herself. She is comparing herself to the rest of the nation, if not the world."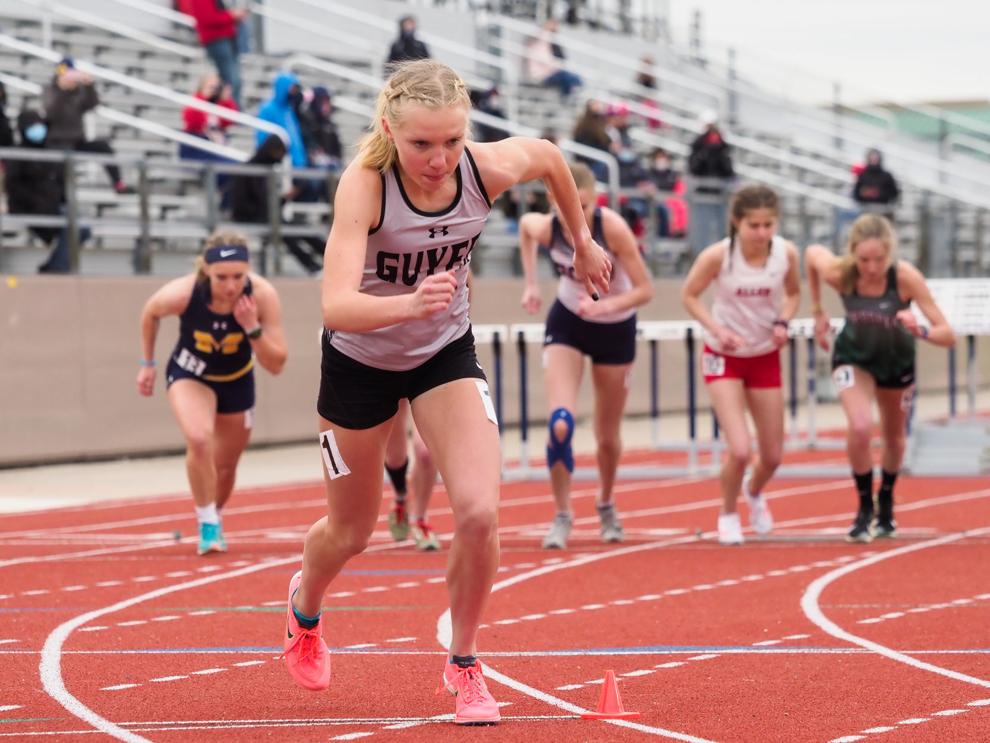 Brown has certainly earned the distinction of being one of the best athletes in the country.
As a sophomore in 2018, Brown was the 6A runner-up in cross-country, posting a 16:45.36 at the state championships in Round Rock. She went on to shatter the UIL state record for all classifications when she ran a 10:09.91 in the 3,200, winning the 2019 6A title.
At the 6A Region I area meet two weeks ago, Brown turned in a staggering 9:59.18 in the 3,200. Her time broke the previous 6A Region I record and, according to TexasTrack.com, is the new high-water mark for the entire state.
"She is a motivated young lady," Sprabeary said. "If her name is going to be on it, she is going to do it to the best of her abilities. It doesn't matter what it is. But at the same time, she is so humble. At the regional meet, she's still worried about team points and trying to help the team do the best. It never becomes about Brynn Brown with her. She has goals, and she has goals with the team, too. She's a once-in-a-lifetime athlete. Of course, you hope you have more of those."
The reality, though, is athletes like Brown don't come around that often.
Sprabeary, Ponsonby and everyone at Guyer know this, of course.
They all have cherished their time with Brown just as much as Brown has enjoyed being at Guyer.
On Saturday at the University of Texas, Brown will get the chance to slip on her black and silver uniform one more time.
And like she has done on so many occasions in the past, Brown will undoubtedly bring the crowd to a full roar with one final incredible high school performance.
"I remember [Ponsonby] my freshman year said that these four years are just going to blow by, and I was going to be looking back going, 'Dang, that went by so fast,'" Brown said. "And it did. I really want to cherish it. Being with my best friends out there competing, it's going to be something I remember for the rest of my life. I'm sad it's gone, but I'm happy it happened."