The summer heat is about to get hotter as temperatures are forecast to reach triple digits over the weekend, with the heat index expected to climb to 110.
"It looks like there is a very strong system that is going to be influencing the entire state's weather," meteorologist Patricia Sanchez said. "We have officially in the forecast Friday staying in the upper 90s, then Saturday and Sunday getting close to between 100 and 102."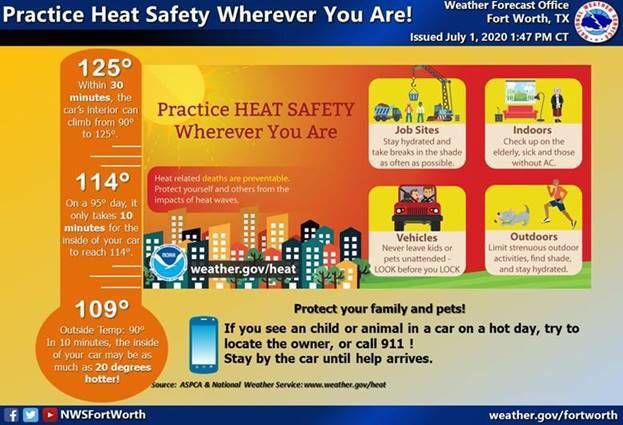 The city forecasts a heat advisory to be in effect from 1 p.m. Thursday to 8 p.m. Saturday, Emergency Medical Services Battalion Chief Brad Lahart said in a news release.
Heat advisories are issued when the temperature is expected to reach 103 or higher or the heat index reaches 105 or higher for two consecutive days, Sanchez said.
A heat index differs from the temperature in that it takes into account other aspects of the atmosphere, such as humidity and wind, Sanchez said.
Lahart said in the news release that hot temperatures and increased humidity are the cause for the possible heat advisory and could increase the risk for heart-related illnesses.
"Precautionary and Preparedness Actions from the National Weather Service include drinking plenty of fluids, stay[ing] in an air-conditioned room, stay[ing] out of the sun and check[ing] up on relatives and neighbors," Lahart said in the news release. "Young children and pets should never be left unattended in vehicles."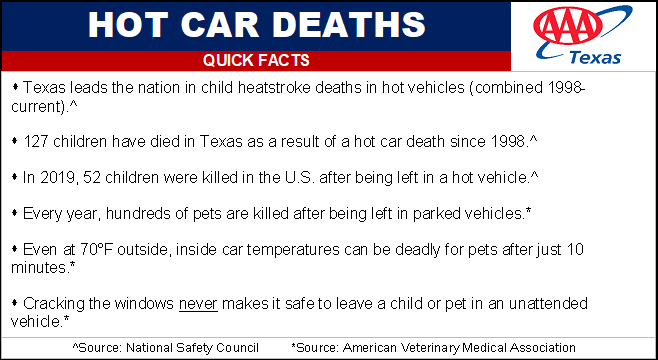 AAA Texas urged parents and pet owners in a news release to take precautions when it comes to temperatures inside cars. Even on mild, sunny days, temperatures can reach deadly levels in 10 minutes, according to AAA Texas.
"Children are particularly susceptible to heatstroke because their bodies can heat up five times faster than adults," AAA Texas said in the release. "Dogs are not able to sweat like humans do … If they have only overheated air to breathe, they can collapse, suffer brain damage and die of heatstroke."
The city of Denton offers cooling centers for residents in need to escape the heat. These are air conditioned with access to restrooms, water fountains and sitting areas.
A cooling center is located at the Civic Center Pool for Hygiene Services at 515 N Bell Ave. from noon to 5 p.m. on days where the temperature exceeds 100 degrees.
The Civic Center at 321 E. McKinney St. also functions as a cooling station from noon to 5 p.m. in inclement weather. The Civic Center will be open Saturday and Sunday.
If the weather is above 100 degrees July 13-15, the Civic Center cooling station will move to the MLK Recreation Center, as the Civic Center will be used for voting.
A cooling center and water station are located at Our Daily Bred at 300 W Oak St., Suite 100, Monday through Saturday from 8 a.m. to 4 p.m. in inclement weather only.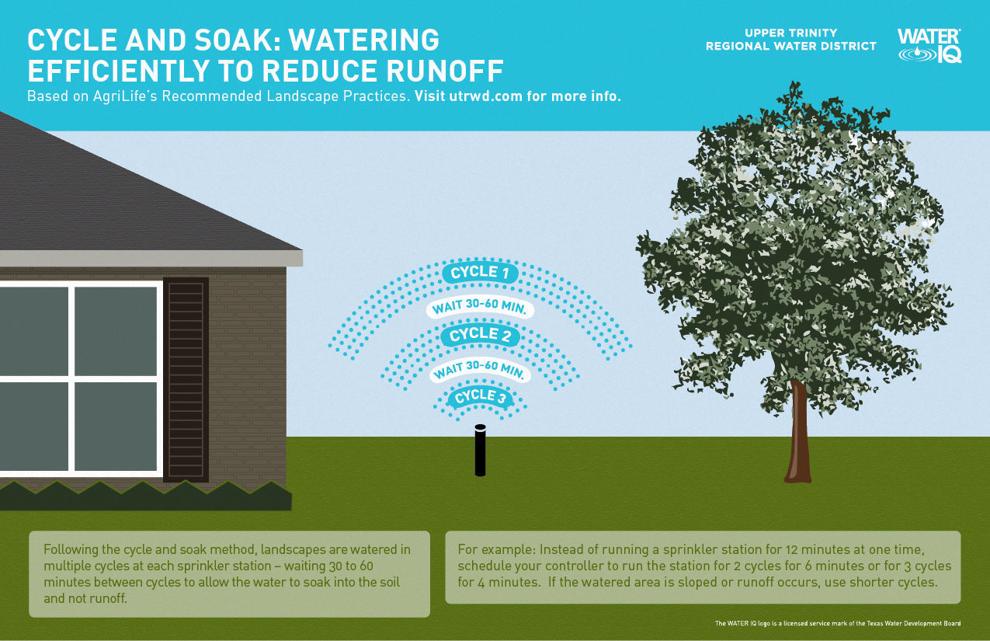 Warmer weather also can cause concern for watering lawns. The city restricts when residents can water their lawns each summer. The city asks residents to not water outdoors from 10 a.m. to 6 p.m. daily from June 1 to Sept. 30.
As much as half of the water used for outdoor irrigation is wasted due to evaporation or runoff caused by inefficient irrigation methods and systems, according to an Upper Trinity news release.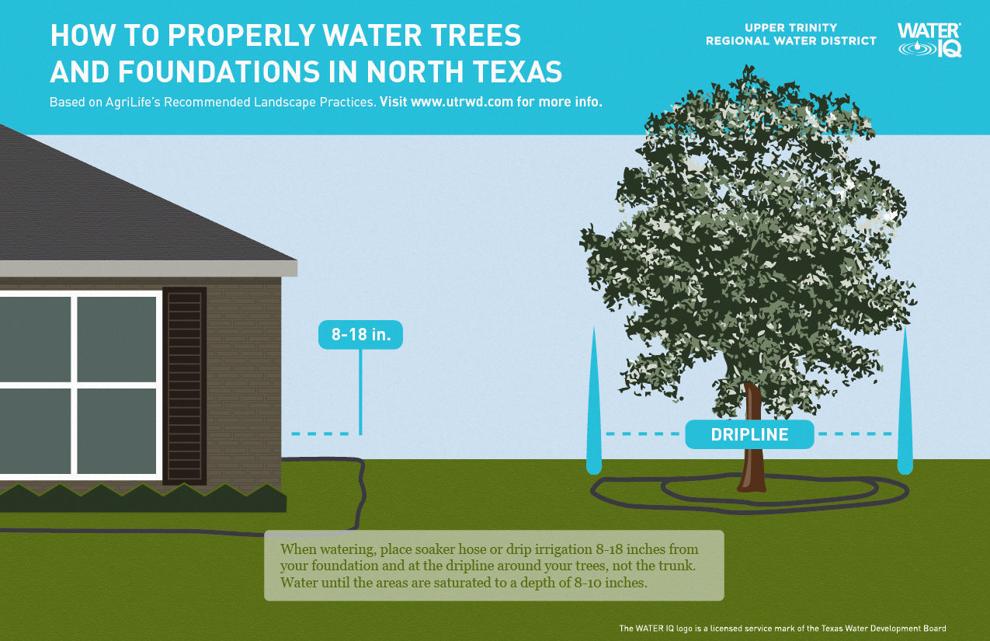 July is Smart Irrigation Month, and the Upper Trinity Regional Water District recommends the following actions for residents to water their yard more efficiently:
Turn on your sprinkler system for a few minutes to check for clogged, broken or missing sprinkler heads and nozzles. One broken head can waste up to 10 gallons per minute.
Ensure nozzles are facing toward your yard rather than toward the driveway, house or sidewalk.
Sign up for weekly lawn watering recommendations from watermyyard.org.
Break up watering times to 6- to 8-minute cycles, and then allow an hour for the water to soak in before the next cycle to ensure the water is infiltrating the soil.
Use drip irrigation or soaker hoses to water your foundation, flowerbeds and garden areas to deliver the water precisely where you want it.
Use rain and freeze sensors to turn off your sprinklers during and after a rain event to save water.