A lapdog named Mia got a ride to remember Friday when her owner's pickup was stolen from a West Dallas scrap yard.
Mia isn't the typical junkyard dog, and that's fortunate for the suspect who made it all the way to Denton County — with Mia riding shotgun and a trailer in tow — before his arrest ended a high-speed chase.
"She's the friendliest dog in the world," her owner, Norman Junge, told KXAS-TV (NBC5) after being reunited with Mia.
Junge said he and his co-workers consider Mia a "shop dog" because he takes her to work every day.
"Everyone knows her," he said. "She goes with me everywhere."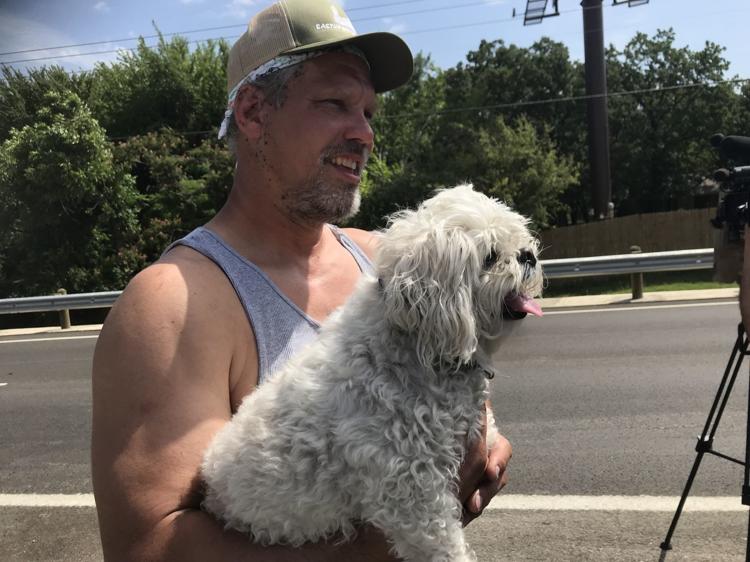 Before the chase, Grand Prairie police were called to a vehicle burglary in the 1500 block of Willow Street. Officials said twin brothers Jonathan and Joshua Aguilera, 20, were driving a stolen vehicle and attempting to steal another.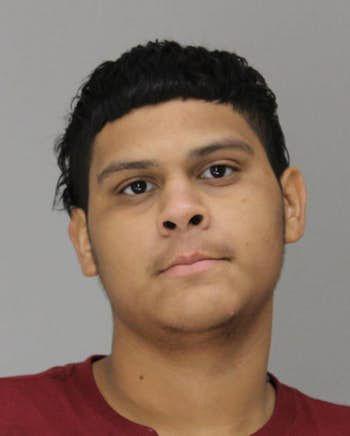 Joshua Aguilera got of the car before police arrived and managed to steal another vehicle before taking off on Interstate 30, officials said. He crashed near Westmoreland, entered the scrap yard and fought Junge and threw him out of the truck, police said.
Joshua Aguilera tried to run over a witness as he fled, officials said.
Dallas police gave chase as soon as the truck left the scrap yard, and state troopers joined in as it wound north on Interstate 35E, State Highway 114 and surface streets.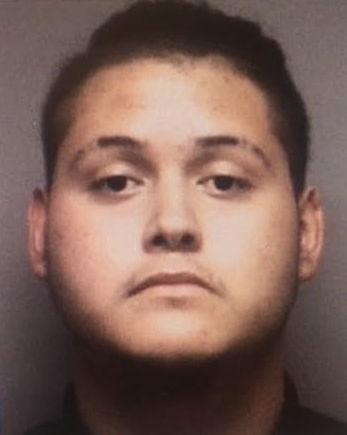 He was being followed by his twin, officers said. Police attempted to stop Jonathan Aguilera and were involved in a brief chase, which ended when he crashed at I-30 and Hampton Road. He was taken into custody.
Jonathan Aguilera has been charged with unauthorized use of motor vehicle, evading arrest, possession of a controlled substance and criminal mischief.
Meanwhile, authorities chased the stolen pickup more than 30 miles past Lewisville Lake. At one point, troopers managed to flatten the pickup's tires, but the driver kept going.
As the chase ended in Corinth, smoke wafted from the truck's engine as TV helicopters circled overhead. Joshua Aguilera got out, raised his hands and knelt on the ground so he could be arrested. He was charged with aggravated robbery and evading in a vehicle.
That's when Mia popped her head out the window and tried to get out. A DPS trooper corralled her and put her back inside the truck.
No one was injured in the chase, Mia included.
It was a welcome relief for Junge, who was worried Mia might be thrown out of the window during the chase.
"Words can't even describe how happy I am to have this dog back," he said.