They were all upperclassmen or recent graduates from high schools spread across Denton and Tarrant counties.
Groups of students, all wearing matching camp T-shirts, stepped into the four-seater Cessna 172s waiting for them outside a portion of Fort Worth Alliance Airport.
The camp, which is a local branch of a Federal Aviation Administration program, is handled jointly between the University of North Texas and Tarrant County College, with additional support from U.S. Aviation Academy.
Campers, like staff members, ran the gamut from aspiring commercial pilots, to hobbyists, to those who wanted to work in the industry but didn't necessarily want to be pilots.
Mark Loud, camp co-director and aviation maintenance instructor at TCC, said the campers' first flight is a polarizing, transformative experience.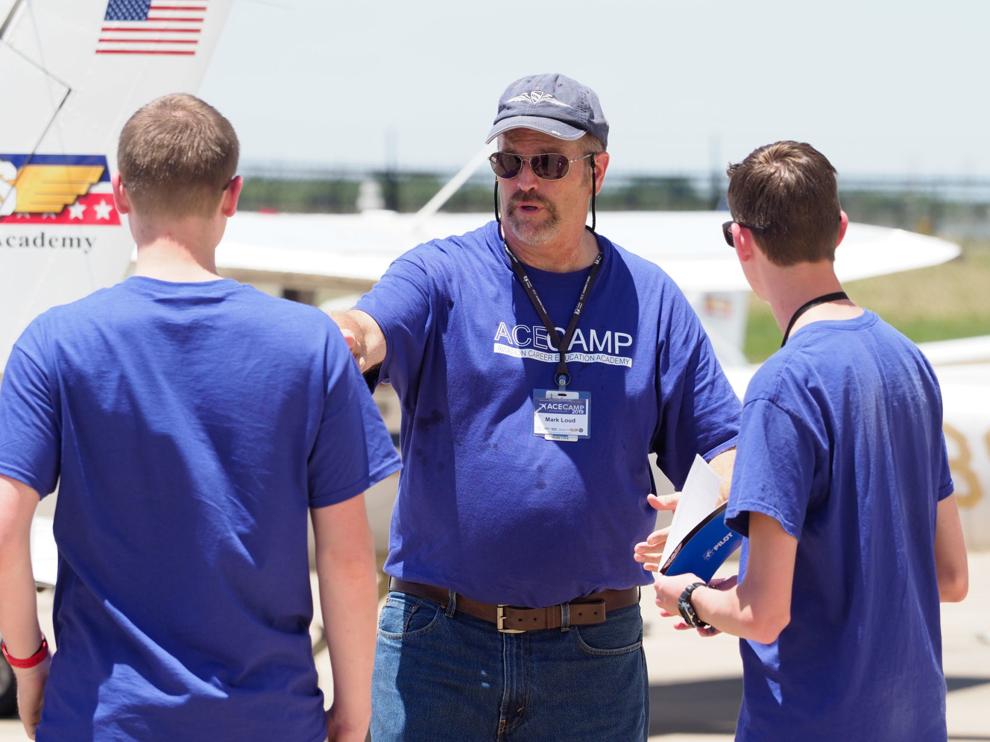 "If they didn't want to be a pilot already, they do now," he said as the first pairs of students flew above Alliance Airport on Thursday. "Or they don't want anything to do with it."
Loud's career and lifestyle illustrate one of the many options ACE Camp tries to bring to students. While he isn't a flight instructor, and he isn't a commercial pilot, he flies his personal small aircraft to work every day.
In addition to cutting down on his morning commute, his skill set makes it easier to visit family on the Gulf Coast or take day trips with his wife across the region.
Along with Steve Joiner, he's been helping to lead the local ACE Camp for the past five years, during which time the yearly camp has grown from a handful of campers to nearly three dozen actively involved and many more on a wait list.
"It has just slowly gotten bigger and bigger and bigger, and now the word's out and it's exploded," Loud said. "A couple of years ago, we only had five people show up for it."
Standing in the melting shade near the runway Thursday afternoon, Cameron Caver was weighing his excitement against his nerves. A recent graduate of Guyer High School, he was about to take the next step toward his dream of being a commercial pilot.
"I've always wanted to get in small planes and fly myself," Caver said. "I've had a huge interest in planes since as long as I can remember."
He has tentative plans to go through the aviation program at TCC before finishing a degree in aviation logistics at UNT, from which he hopes to land at an airline before too long.
Sisters Delaney and Rebecca Birden, soon-to-be juniors at Denton High School, were looking for something a bit different out of the camp. Rebecca Birden said she eventually wants a private pilot's license.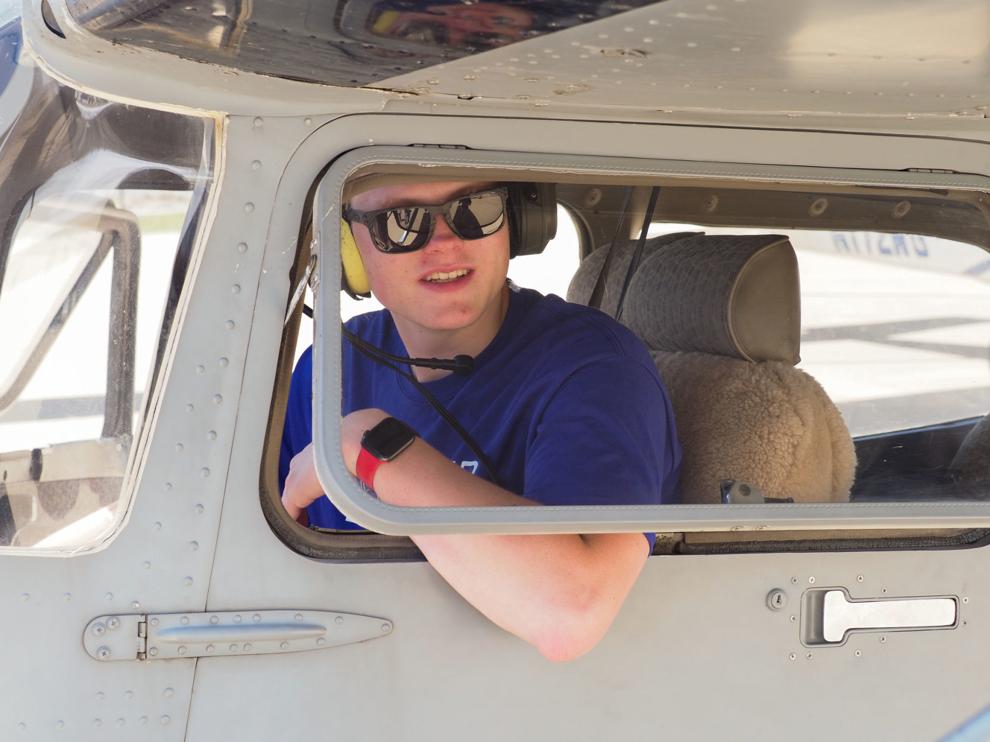 Ultimately, she isn't planning on a career as a pilot, but she's keeping her options open.
"I want to be a veterinarian, so a private pilot's license has nothing to do with that," she said.
"Unless you try to work in the country," her sister cut in.
Delaney Birden is hoping to be accepted into an aviation mechanics program. The incomplete trio of triplets said their missing sister isn't interested in aviation at all — she wants to be a police officer.
Rahsaan Dawson, a camp coordinator, leans more toward that world. He's part of the vast amount of the aviation industry that never enters the cockpit.
"I know how to find my seat and sit down, that's it," he said with a laugh.
Once Friday's graduation ceremony is complete, campers won't have college credit or a license, but they will hopefully have a better understanding of the industry as a whole.
Loud said several former campers have since moved into the industry professionally — some as maintenance workers, some as pilots and many more working their way through school toward a similar career.
"The program is successful; it actually has tangible benefits that we have seen," Loud said. "I think, if nothing else, if we plant seeds of aviation and at least let them know [what the industry has to offer], they can make a much better educated guess."