He has now visited Clint — and says it isn't as bad as it's being portrayed in the news media.
On Friday, U.S. Rep. Michael Burgess, R-Pilot Point, followed through on a promise he made earlier this summer that he would tour the U.S. Customs and Border Patrol facility in Clint.
The West Texas facility captured the nation's attention this summer when a team of doctors and lawyers warned the public about poor conditions for migrants in many Texas facilities. They alleged health and hygiene concerns.
Burgess' Democratic colleague U.S. Rep. Alexandria Ocasio-Cortez was among a delegation of Democrats who visited the Clint facility on July 1 and described people drinking water from toilets.
"It's like we visited different planets," Burgess said Tuesday, 22 days after the Democrats' visit.
Burgess made headlines on the issue last month when he went on MSNBC and answered a question about the Clint facility by referencing his experience touring another facility, saying: "Any child is free to leave at any time, but they don't, and you know why? Because they're well taken care of."
Following the reaction to that comment, Burgess said he would visit Clint himself.
"During my visit to Clint today, I encountered clean, albeit overcrowded conditions," Burgess is quoted as saying in a news release.
He told the Denton Record-Chronicle on Tuesday that he toured the Clint facility about half the day on Friday. He said he saw children moving from confined spaces to larger, more open spaces with ease. He said he didn't see anyone sleeping on the floor — and said no one was drinking from toilets when he was there.
"There's nothing fancy about it," Burgess said, "but at the same time, the facility was clean."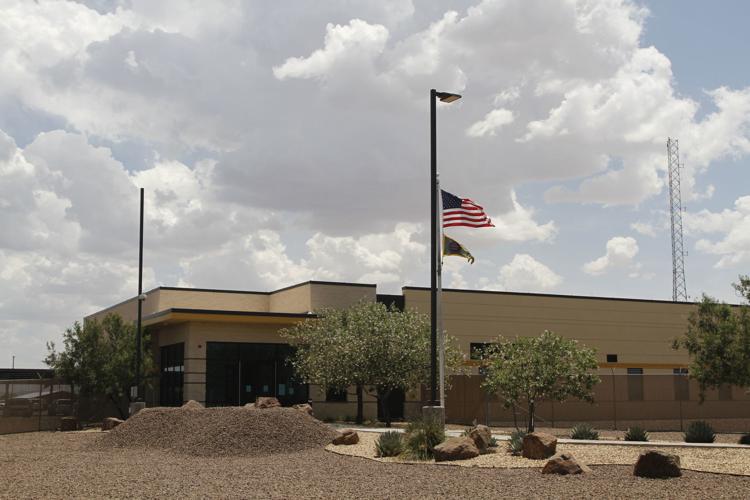 He said CBP agents told him they were careful to provide detainees with soap and other items to keep them clean and free of illness while in the confined space.
"These are very real potential problems, so they're mindful of that," Burgess said of CBP.
He said he didn't speak to any of the migrants personally.
In a Fox News opinion article published over the weekend, Burgess and five other Republican representatives asked, "Other members of Congress have recently made disparaging comments after visiting these facilities. How could we come away with starkly different views about the adequacy of migrant care?"
Burgess told WBAP-AM's The Rick Roberts Show that Democrats are more concerned about "sound bites" and bashing President Donald Trump than solving what he and others call a humanitarian crisis at the border.
"They're not interested in solving the problem; they're interested in complaining about the problem," Burgess told the radio station.