Between them, the city of Denton and Denton County have spent nearly $1 million outfitting county deputies and city police officers with body cameras since 2015.
In return, the public has seen about 20 minutes of footage from two of the six officer-involved shootings in the area during that five-year period. In a third shooting, the Texas Rangers released 43 seconds of dashcam footage from a University of North Texas officer's patrol car.
Perhaps the most powerful thing a government can do is take a human life. As part of Sunshine Week, an annual nationwide celebration of access to public information, the Denton Record-Chronicle is examining local law enforcement practices with body cameras.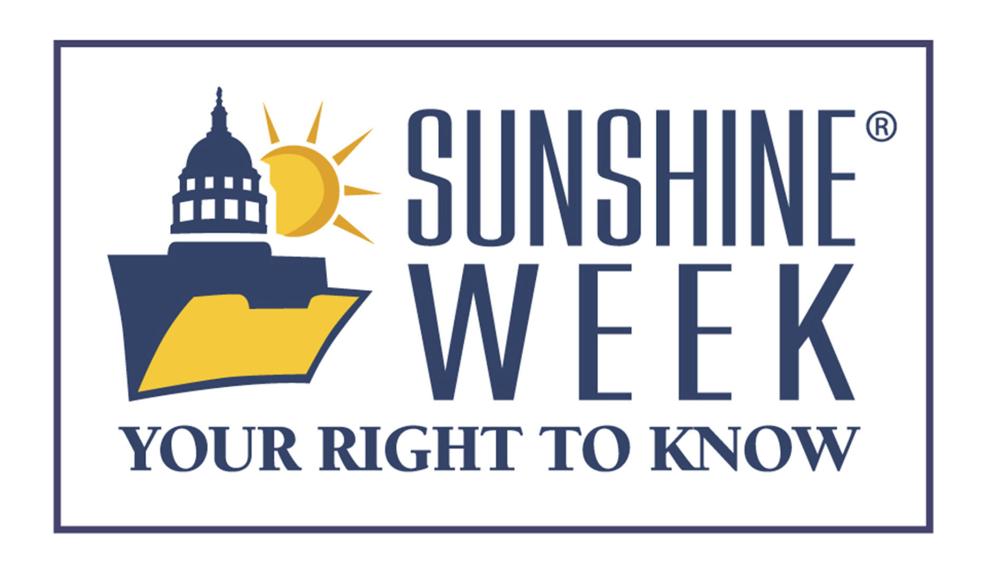 Both the city and the county began buying cameras after tense and sometimes violent political demonstrations across the country, including the summer 2014 riots in Ferguson, Missouri, where a white police officer shot and killed an unarmed black teen.
In the city's case, individual Denton police officers were buying their own body cameras to wear to work before city officials agreed to start outfitting officers department-wide.
The county sheriff employs 105 deputies and spent more than $150,000 on body cameras with several vendors in the past five years, according to documents obtained through an open records request. The city bought its first 80 body cameras in December 2014, expecting Denton police officers to share them through all shifts at first.
The city's first contract totaled $448,873 for the body cameras and was amended for another $171,000 in 2015, city documents show.
In other words, for the first five years, Denton spent about $125,000 annually on body cameras. That figure nearly doubled when the city re-upped with Axon last year to outfit all 240 officers and upgrade the Taser equipment in a five-year contract, with most of the $1.1 million going to the body cameras.
In return, the community has seen some, but not all, of the footage in officer-involved shootings from the past five years.
In January, an unnamed Denton police officer shot and killed UNT student Darius "DJ" Tarver. Investigators allowed Tarver's father, Kevin Tarver, a chaplain for the McKinney Police Department, to view the body camera video. Tarver called for the body camera footage to be released to the public. After considerable public pressure, the department released the video earlier this month.
In October 2019, Denton police Officer Urban Rodriguez was shot in the head and leg during a traffic stop in the 1800 block of West University Drive. Officer Randy Cole, who responded as backup for Rodriguez, returned fire, with both suspects in the shooting, Antwon Pinkston and Michele Stacey, injured. Authorities have said Rodriguez's bodycam footage, which has not been released publicly, will likely be used as the primary evidence in the case.
Also in October near Sanger, an unnamed sheriff's deputy shot Kris Adams in the back, killing him. The sheriff's office has refused to identify the deputy or release any video, citing an ongoing investigation by the Denton Police Department.
In June 2019 in the Lantana area, a never-identified sheriff's deputy shot and killed Jack Daniel West in a hostage standoff. The sheriff's office has declined to name the deputy or release any video.
In February 2018, Denton police Officer John Landolfo shot and killed Lawrence Shaw, 45. Following an open records request from the newspaper, the department released 7 minutes and 24 seconds of bodycam video from the incident three months later, after a grand jury declined to indict Landolfo.
No bodycam video was released after Cpl. Stephen Bean shot and killed UNT sophomore Ryan McMillan in December 2015. But the Texas Rangers released 43 seconds of dashcam video after learning the newspaper had interviewed several eyewitnesses to report their account of the story.
Denton City Council members said little publicly about the need for cameras when they first approved the purchase in 2014. Instead, former Police Chief Lee Howell answered several council members' questions explaining how officers would record interactions and what footage they would keep.
The cameras are always on and, from an officer's touch, go back 30 seconds to save an interaction. Those saved interactions are uploaded at the end of each shift and can be stored indefinitely as evidence, Howell said at the time.
Howell had cautioned that the body cameras don't see everything, but they do capture perspectives not available in dashcam video or audio recordings.
Scott Belshaw, a UNT criminology professor, said police officers and sheriff's deputies see body camera footage like any other piece of evidence that is collected and used in a case.
In some ways, that footage can be like dashcam footage in DWI arrests. DWI footage is often requested and gets released after 30 days. During that 30-day window, officers are collecting other evidence to help decide whether the case goes forward.
In other words, the information must all come together in order to make a conclusion.
"Unfortunately, the public has problems with that," Belshaw said.
In high-profile situations, such as officer-involved shootings, the public wants to see the footage much sooner, sometimes the next day, Belshaw said.
Body cameras can help with differing accounts of a situation. Officers can protect themselves from a false accusation, for example. Or a citizen can make an effective complaint.
"It takes away the 'he said, she said' — that's when mistrust comes into play," Belshaw said.
That doesn't mean body cameras by themselves rebuild trust, particularly with minority communities where trust is often in short supply, research shows.
A police chief can review footage and know what really happened before going out before the public in a tense situation.
"That's also why the technology is important," Belshaw said.
A police chief or county sheriff may find themselves standing before a concerned public showing footage that's hard to watch or depicts a bad actor in the department.
That becomes a tough moment for the department's public relations, Belshaw added.
Denton County Sheriff Tracy Murphree did not return a call for comment about such concerns.
Denton Police Chief Frank Dixon said he has been studying the practice of releasing video to find the balance between protecting the integrity of an investigation and being responsive to the community.
The perfect answer remains elusive, he said, but body cameras "absolutely help" with community trust by capturing what happened in a better context, he added.
"One of the traps is that people expected them to tell the rest of the story," Dixon said.
He compares the loss of trust today to the civil rights era. It's not hard to find examples of policing on the wrong side of the law, and those few bad actors take away from the many men and women who took an oath to serve and protect their communities, Dixon said.
"The reality is that the policing profession is far from perfect," he added.
He likens community trust to a bank account — but one that can be drawn down quickly.
"Every contact we have in the community matters immensely now," Dixon said.