Denton police arrested a 38-year-old registered sex offender at Golden Triangle mall Saturday evening.
Officers were first called shortly before 6 p.m., after a woman claimed she saw the man masturbating close to her teenage sister.
The woman reported the man walked toward them and stood next to her sister while having a fake phone conversation.
She told police the man then took out his penis and continued to masturbate. At that point, the woman rushed her sister to a security office. According to police reports, the 38-year-old still had a hand in his pants when officers arrived.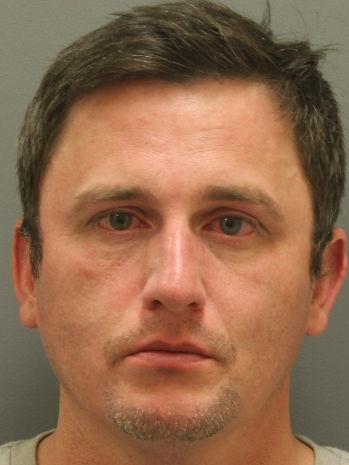 When officers attempted to question him, they reported he began crying with his hands over his face, at which point officers detained and handcuffed the 38-year-old. Police were then able to identify him as Israel Downing, a Denison resident.
He allegedly admitted to masturbating in front of the teenager, and told officers he came to the mall to engage in exhibitionism.
"He came to Denton specifically to do this," Beckwith said via phone Sunday.
Police arrested him on a charge of indecency with a child by exposure. As of Sunday afternoon, he was held in the Denton city jail in lieu of a $10,000 bond.
According to Texas Department of Public Safety records, Downing has entries in the sex offender registry dating to 2003. Just over 17 years ago, he was convicted of indecency with a child by exposure with another teenage victim. As of Sunday afternoon, his registration was set to expire in 2024.
Downing has been arrested and tried on several similar charges in Denton County over the past 18 years, according to county records.
300 miles from home
Police arrested a 21-year-old man in the first minutes of Sunday morning on a charge of violation of an occupational driver's license.
According to police reports, officers pulled him over for allegedly speeding. They then realized his license wasn't valid for use in Denton County.
Beckwith said the man had his driver's license suspended for alcohol-related offenses and was granted an occupational driver's license.
According to the Texas DPS website, the occupational license can only be used for driving a non-commercial vehicle to or from work and school. Additionally, the license can be used to help complete essential household duties.
A violation of the license's terms is a Class B misdemeanor under state law.
Beckwith said the 21-year-old was not legally allowed to drive outside of Victoria County, which is southeast of San Antonio near the Gulf of Mexico. Denton is some 300 miles north of Victoria County.
Roundup
From 12:01 a.m. to 11:59 p.m. Saturday:
The Denton Police Department handled 419 calls and made 16 arrests.