A Corinth homeowner was out of town Monday afternoon when he saw two burglars on his home surveillance system.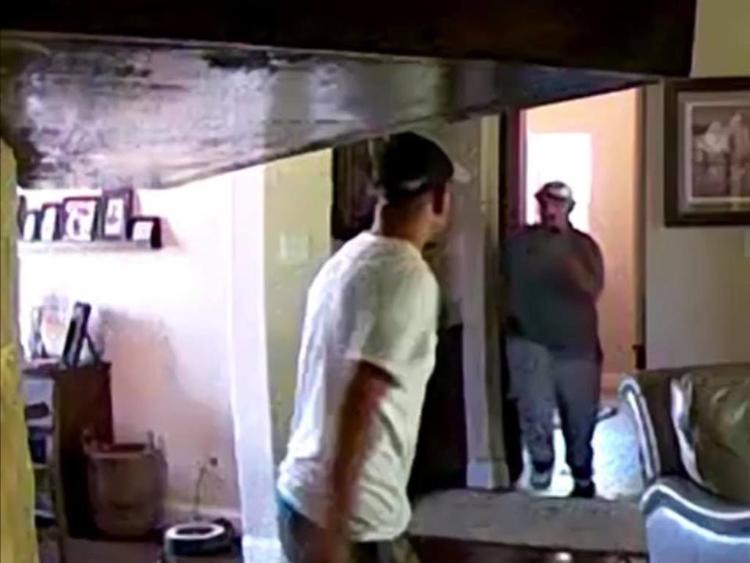 The homeowner called a neighbor, who interrupted the burglary and saw the suspects drive away in a black GMC pickup, according to Denton police spokesman Bryan Cose.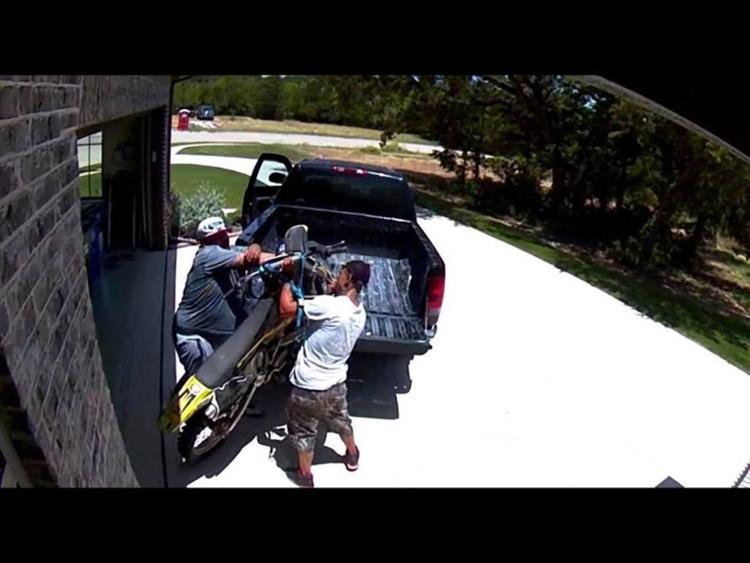 The suspects got away with a television and power tools from the home in the 1400 block of Winston Drive in Corinth, on the border with Denton. Denton police filed a report of the incident at about 1:10 p.m., and Cose said the incident is still under investigation.
Cose said the two suspects appeared to have broken the front door.
On the surveillance footage, which was posted on Facebook late Monday, two men can be seen searching the home and later taking a dirt bike from the homeowner's garage.
The men loaded the dirt bike onto the back of the pickup and drove away. But Cose said the dirt bike fell out of the truck bed as they fled the scene.
Other reports
3000 block of Lighthouse Drive — A 19-year-old man was accused of assaulting his girlfriend Monday while he had an open assault case pending against him in Dallas, according to Cose, of the Denton Police Department.
The victim denied medical attention, and the man was arrested on charges of continuous violence against the family and interference with an emergency call.
200 block of South Carroll Boulevard — A 42-year-old man on Monday said an unknown person stole about $5,000 worth of items from his south Denton home while he was on vacation. Denton police are still investigating the incident.
3300 block of Hummingbird Lane — An 80-year-old woman reportedly was threatened by a roommate, and the woman's daughter told police on Monday the roommate is taking steps to act on the threats.
No arrests have been made. The report did not elaborate on the threats.
Roundup
From 7 a.m. Monday to 7 a.m. Tuesday:
The Denton County Sheriff's Office handled 909 service and officer-initiated calls for the agencies it serves, and 51 people were booked into Denton County Jail.
Denton police handled 171 calls for service and made eight arrests.
Denton firefighters responded to 26 medical calls, three vehicle crashes and one person in distress.