A man in his 70s reported to police Wednesday afternoon that a man pointed a handgun at him during a yelling match they were having near Lakeview Boulevard and Mills Road, according to a police report.
The man told police he and the other driver were arguing about "traffic laws" and that the other driver threatened to run him off the road, the report shows. When the man said, no, the other driver wouldn't run him off the road, that driver then told the man he would shoot him.
The man said he saw the other driver rummage around his truck and pull out a handgun. That driver pointed the gun at the man before driving away, the report says.
No injuries in Wednesday crash at Denton airport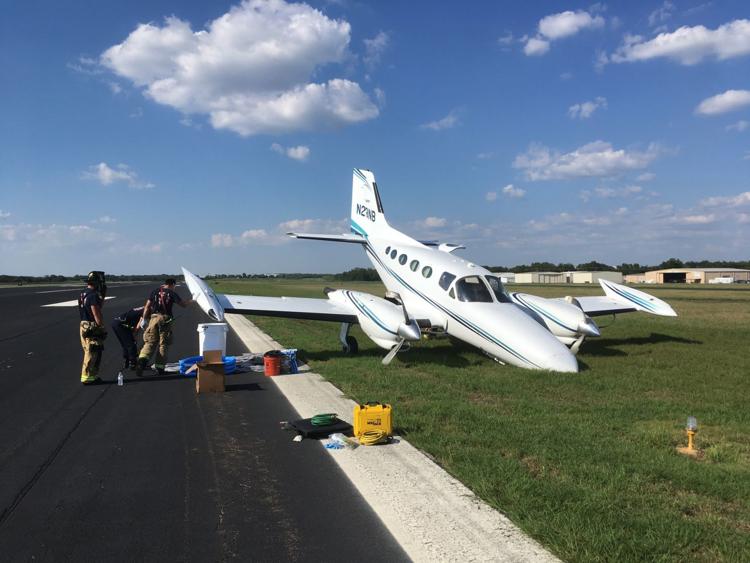 Denton firefighters say no one was injured Wednesday afternoon when a Cesna 421 left a runway at Denton Enterprise Airport during a maintenance test.
A pilot and mechanic were on board when the plane veered off a runway, damaging the plane's nose gear and both engines, a Denton Fire Department spokesman said.
The runway was reopened less than an hour later.
Other reports
1200 block of Clover Lane — Neighbors accused a man of bringing an AK-47 out of his residence Wednesday night and threatening to kill some people he was arguing with about a vehicle blocking his driveway, according to a police report.
A police spokeswoman said Thursday officers had no proof of the incident. She said officers interviewed both the man and the other people involved in the dispute while at the scene. Both sides disagreed about what happened.
No one was charged or cited, police said.
East Hickory Street and Railroad Avenue — A person walking near the Downtown Denton Transit Center on Wednesday afternoon said a man drove up and asked if the person needed a ride. When the person said no, the man unzipped his pants and showed his penis, according to a police a report, and then drove away.
1100 block of Thomas Street — A woman was arrested Wednesday morning after she allegedly threatened to kill someone while holding a knife, according to a police report. Police said officers tried to turn over the woman to Denton County MHMR but were turned away because the woman was under the influence of narcotics, the report says.
Officers then took her to the Denton City Jail on a charge of aggravated assault with a deadly weapon.
Roundup
From 7 a.m. Wednesday to 7 a.m. Thursday:
The Denton County Sheriff's Office handled 1130 service and officer-initiated calls for the agencies it serves.
The Denton Police Department handled 175 service and officer-initiated calls and made 14 arrests.
Denton firefighters responded to 19 medical calls and one aircraft crash.