Jason Van Dyke, a Denton lawyer who formerly represented the Proud Boys, remained in Denton County Jail on Friday after Judge Coby Waddill set bail at $50,000 in Van Dyke's ongoing legal battle.
If Van Dyke pays bail, there are additional conditions on his release: A sheriff's deputy would escort him to his home, and Van Dyke would have to hand over all of his firearms. He would not be able to leave Denton County or the surrounding counties without express permission from the judge, and he would be monitored via GPS.
Additionally, he would not be permitted contact with Tom Retzlaff, Deb Armintor or Kristin Brady — all people who had affidavits or appeared in court Friday to allege they had been threatened by Van Dyke.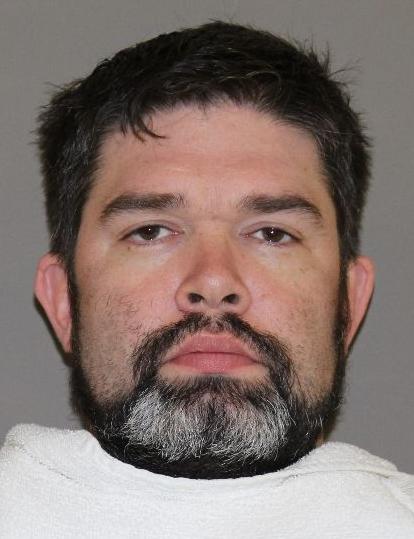 "Members of the community have serious concerns for their safety," said Kristin Kidd, chief of the misdemeanor trial division for the Denton County District Attorney's Office.
Van Dyke was charged in September with a misdemeanor count of falsifying a police report with Oak Point police. He was booked and released Sept. 14 on a $1,000 personal recognizance bond.
In December, he had a new bail hearing scheduled after he allegedly made death threats against Retzlaff, whom Van Dyke sued for defamation in March . Van Dyke later filed a motion to withdraw that lawsuit.
Van Dyke did not show up to the bail hearing Dec. 21, resulting in an arrest warrant. He turned himself in at the Denton County Jail on Tuesday. Van Dyke was not able to attend the December bail hearing because of a hunting trip to Alaska that had already been planned, his attorney Dominick Marsala told the judge.
This was a factor in Waddill setting bail at $50,000, he said.
"There's no evidence about his ability to make bond," Waddill said in court after state lawyers asked for a minimum of $5,000. "I'm inclined to go much higher."
During Friday's roughly 45-minute bail hearing, Kidd submitted affidavits from Retzlaff and Armintor detailing alleged threats Van Dyke had made in recent months. Other community members have taken issue with Van Dyke's connection with the Proud Boys, an organization some have characterized as a hate group.
Oak Point police are looking into the threats and still could issue an arrest warrant for a felony obstruction or retaliation charge against Van Dyke. The charge was listed on Van Dyke's jail record Friday afternoon, but court records did not name which police agency issued it.
Michael Moore, the chief of the felony trial division for the district attorney's office, said this could be because an agency filed a probable cause affidavit, but no arrest warrants had been issued on the charge by Friday afternoon.
Brady, a prosecutor for the State Bar of Texas, appeared in court Friday as a witness. She is heading a case to possibly disbar Van Dyke, with a hearing scheduled for Feb. 8. Retzlaff filed a grievance with the state bar because of threats Van Dyke allegedly made. Van Dyke has allegedly threatened Brady as well.
"I felt concerned, and the reason I felt concerned is this whole grievance is based on a death threat," Brady said in court Friday. "He's copying more and more people on these, and I don't know what he's going to do."