Corinth police said Monday's Wells Fargo bank robbery involved a man who slipped a bank teller a note demanding cash with a threat saying he had an explosive device, according to a news release Wednesday. Police said the robber made off with an undisclosed amount of money.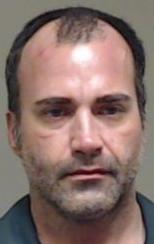 The suspect, Martin Cummins, 42, was arrested late Tuesday night in Collin County by the Department of Public Safety's Highway Patrol. He was charged with aggravated robbery.
It took multiple police agencies, including Lake Dallas police, Hickory Creek police, the Denton County Sheriff's Office and the FBI, to identify Cummins as the suspect and eventually arrest him, the release says.