Aubrey ISD spent nearly half of its regular board meeting this past week discussing current and upcoming construction projects.
In addition to expansions at Aubrey Middle School and a new agriculture facility, the shell of the district's newest elementary is coming into place. When it opens for the 2020-21 school year, Jackie Fuller Elementary School will be the district's third elementary and fifth campus.
At the other end of the county, Argyle ISD officials presented construction updates to school board members during the regular board meeting on Nov. 18.
Aubrey ISD
Structural steel is going up at Fuller Elementary in the first- and second-grade wing, and roof construction began this past week.
Drywall framing is going on in the kitchen, dining room and art room areas. In aerial pictures presented during the board meeting the past week, audience members could see the elementary's shell in stark contrast to the ruddy dirt plot the soon-to-be campus sits on.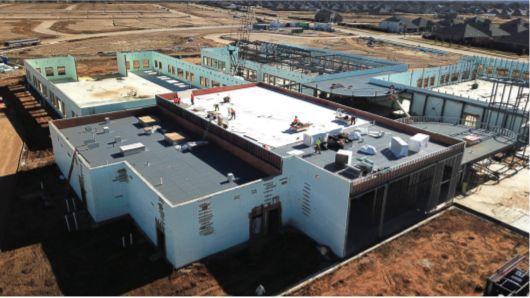 Work on Aubrey Middle School seemed nearly complete when updates were presented to the school board. Gym flooring was currently being installed, while tiling, partitions, casework and restroom fixtures were all in place in the locker rooms.
Landscaping work was in progress. Construction on the track and field was underway.
Since the early April groundbreaking, the district's new 3,600-square-foot arena and 5,900-square-foot animal pen building are well underway; restrooms, offices, doors and concrete are all completed.
Animals pens are in place, and the final grading of dirt work is underway. Work has already begun on the roadway from U.S. Highway 377.
All these projects are funded through the district's $51 million bond package passed in November 2017.
Argyle ISD
While school board members and district officials were previously worried that construction delays would cause Argyle West Elementary to open late, that wasn't the case as the 2019-20 school year began. Regardless, a few pieces of construction have thus far remained unfinished.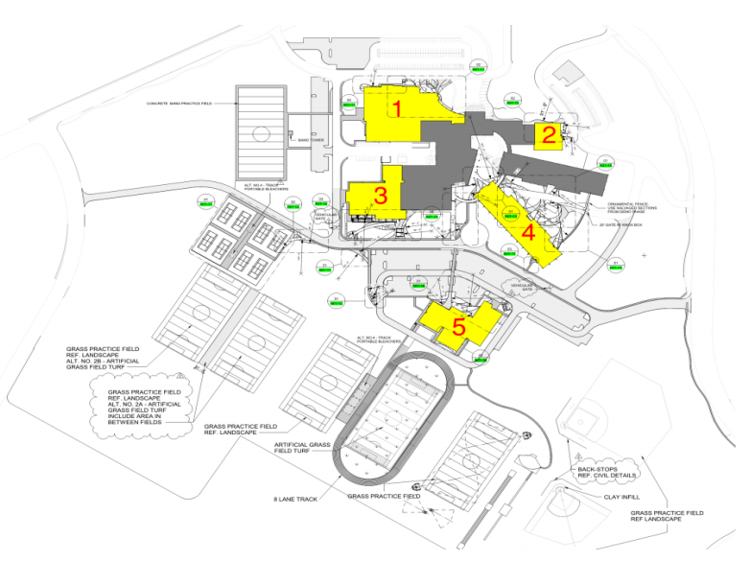 "We actually got into the building on the first day of school ... but the library, which is situated in the middle of the elementary campus, was not finished," said Telena Wright, Argyle ISD superintendent.
Furniture went into the library this past week. Elementary construction was funded through a $166 million bond package approved by voters in May 2017.
A few miles east, construction was well underway on Phase II at Argyle High School. Wright said once workers are finished, the 1,000-student capacity campus will grow to accommodate 1,750 students. The third phase of construction will further increase capacity by 500 students.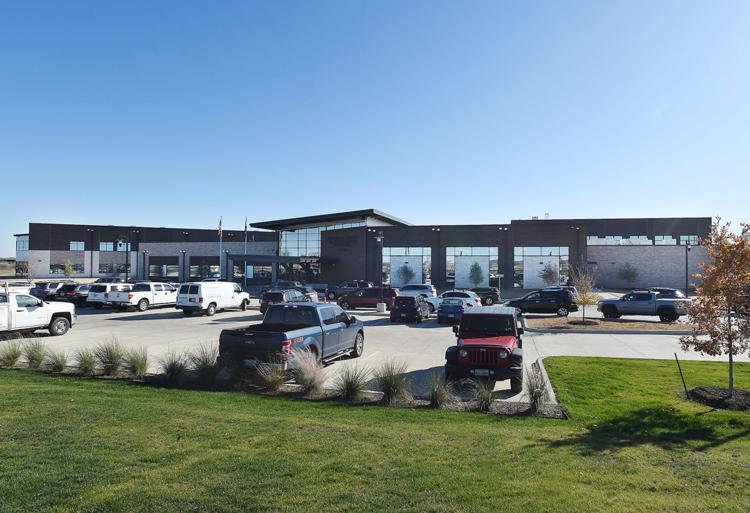 The current construction phase will bring the campus an auditorium, competition gym and extra practice field. Weather permitting, the third pouring of concrete for the building's fine arts wing is scheduled for Wednesday.
Speaking by phone this past Wednesday, Wright was hopeful that construction would be finished by August 2021.
And more to come
While the seeming surplus of construction across the county might seem like a short-term flare-ups, all construction — road, school district or otherwise — falls into the context of larger growth.
According to a report released by the U.S. Census Bureau in April, Denton County was listed as the eighth-fastest growing county in Texas based upon percentage growth from 2010 to 2018.
As public bodies scramble to outpace or meet growth, it seems that construction across Denton County will only become more prevalent in the coming years.