This week, people within and outside the department got to work carving a path for Rodriguez and his family. Declining to say what specifically, a department spokeswoman said various working groups at the agency have been putting together programming to help Rodriguez and his family in the long-term and not just in the immediate days and weeks of his recovery.
And officers have been presented with opportunities to talk about how they're feeling and what they're thinking about in the wake of the shooting. Spokeswoman Allison Vetere said police have meetings specifically aimed at officers being able to debrief about the shooting.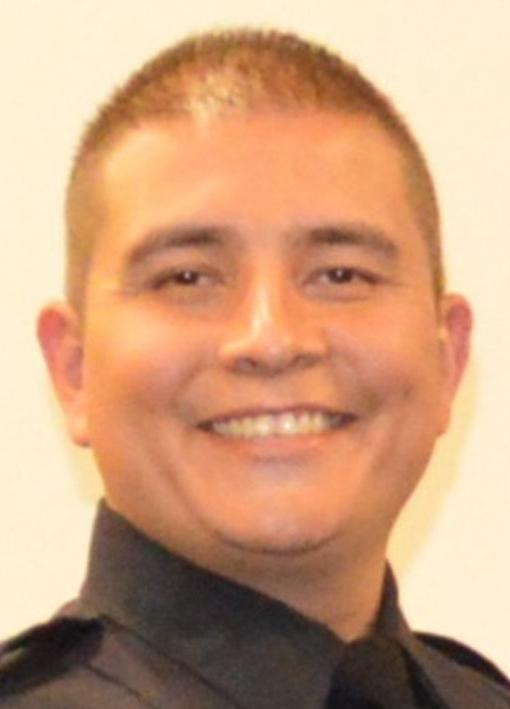 It was not only Officer Randy Cole, who was with Rodriguez first when he was shot in the head and leg, exposed to the trauma of the shooting. Denton police had to respond to the call as any other; investigators have helped probe the case with the Texas Rangers. And not to mention the officers and department employees who were friends with the wounded officer.
Meanwhile, charitable lines set up to take donations for Rodriguez were still functioning as of Friday. The Denton 100 Club, the local nonprofit that assists law enforcement families, was taking donations. Denton police were pointing all people wanting to help to the Denton 100 Club as the official channel of assistance.
Vetere said Friday afternoon Rodriguez' status has not changed and was still responsive at Medical City Denton. The department has declined to give any more information about the officer as of Friday, saying the only update right now is he's responsive.
The suspects in the shooting, alleged shooter Antwon Pinkston and alleged getaway driver Michele Stacey, were still in the Denton County Jail as of early Friday evening.
Pinkston, charged with attempted capital murder of a police officer, has a lengthy criminal record in Tarrant County. Records show he's had multiple arrests by Fort Worth police on misdemeanor and felony charges, with offenses spanning from drugs to assault and evading arrest. Without elaborating, Dixon said in a news conference Tuesday that Pinkston had criminal run-ins with Denton police in the past.
Stacey, held on a parole violation, has been in and out of the Denton County Jail since the late 1990s. Her past charges include possession of a controlled substance and forgery. She's also had multiple arrests for parole violations, county jail records show.