Caitlin Sewell, the assistant general counsel for the University of North Texas System, resigned effective immediately over her use of a racial slur, administrators said Friday.
"We strongly believe in a culture that embraces, and vehemently defends, inclusion," Chancellor Lesa Roe and UNT President Neal Smatresk said in a statement sent to students, faculty and staff. "While Ms. Sewell was trying to make a point about First Amendment speech, the references used are never condoned in our community, which prides itself on our diversity and caring nature."
Sewell came under fire after saying the racial slur during a panel discussion called "When Hate Comes to Campus" on Thursday night.
"If I said something offensive ... you know, you can say a lot of offensive things in here because it's impossible to talk about the First Amendment without saying horrible things," Sewell said. "Um, you know, 'You're just a dumb n----r and I hate you.' That alone, that's protected speech."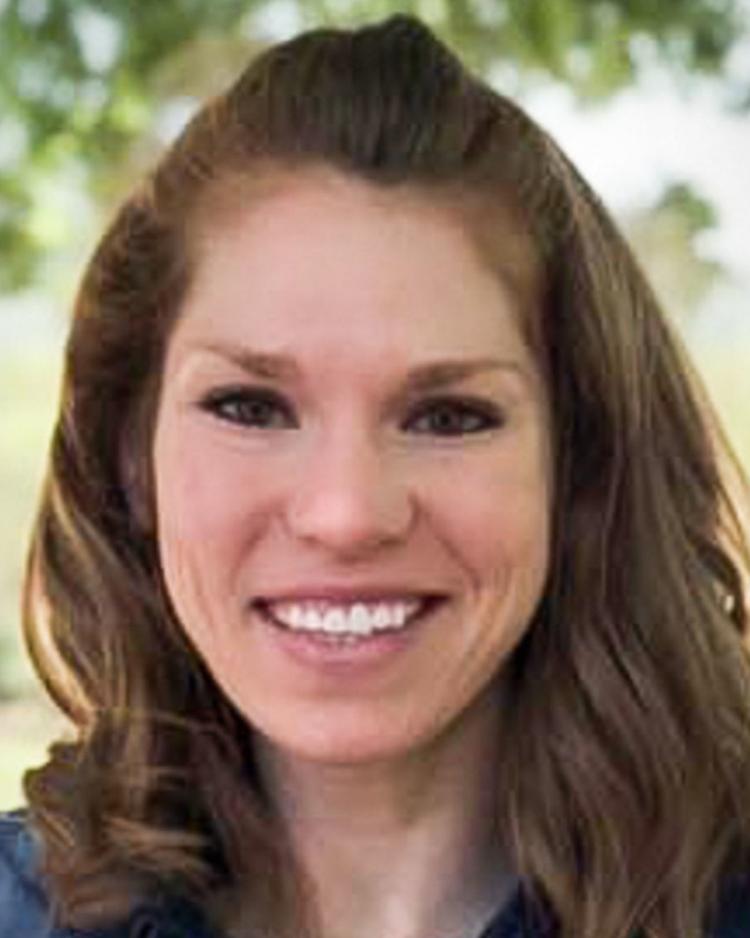 Backlash to Sewell's comment was swift, and the dean of students issued an apology to students near the end of the panel discussion.
"I'm sorry, and you need to hear me say that, and every student in this office needs to hear me say that I should not be speaking for Caitlin," Dean of Students Maureen "Moe" McGuinness said. "I should not be speaking for you. I hope you know I'm every student's biggest supporter. And I will tell you, you're the reason I do my job. If you read an email from me, students are not an interruption to our work, they are the purpose of it. And we need to all remember that and I value each of you individually, as well as collectively, and I am sorry."
Sewell apologized during the event, saying she didn't wish to offend anyone.
"I wish I had censored that word, it came out without thought," she said, according to The Texas Tribune. "I sincerely apologize. I literally have never said that word in a public setting before. … I did not mean to, I was trying to be real."
UNT Student Government Association Sen. Daniel Ojo told The North Texas Daily that Sewell used the "f-word" in an attempt to censor herself, but didn't seem to worry about using the "n-word."
"So you didn't censor the n-word, but you definitely censored f--k," Ojo said. "Like, what's more damaging to people? There is no word that I can say to describe a white person that is completely damaging to their character ... that has like big historical context to it that can damage someone, but there are a plethora of words that can describe and damage minor marginalized students."
Roe and Smatresk said in their statement that counseling resources are available for UNT students, faculty and staff should they need it.
"In the coming days and weeks, it is our intention to engage in a dialogue with student and campus leaders regarding ways we can continue to foster a culture of diversity that is UNT," Roe and Smatresk said in their statement.
The Student Government Association also released a statement in response to Sewell's resignation and listed five demands seeking to create institutional change in the UNT System. The demands include "comprehensive racial awareness and inclusion curriculum" for all faculty, staff and administrators, a cultural competency course for all students and increased funding for the multicultural center and the Division of Equity and Diversity.
The association also calls for UNT to create "a specific outline to address diversity and inclusion practices in the strategic plan that will increase retention rates for marginalized students, sustain diversity curriculum and training and promote a more safe and inclusive campus," and to boost "the percentage of black, brown and other marginalized identities among the faculty and staff campus-wide to match the demographic representation of our student population."
{span style="background-color: #ffffff;"}SGA Vice President Hillary Shah also took to Twitter to release a statement of her own.{/span}
"I've never been more proud to be a part of this organization than today," she wrote. "Sewell's resignation is not nearly enough, and speaks to the change we need to change institutionally going forward. I urge everyone to read our demands and sign the petition ... to show your support."