PILOT POINT — Vail Johnson's locker at Pilot Point Intermediate School looks the same as it did two years ago.
Red folders lay undisturbed at the bottom while photos of the 9-year-old and her horses line the metal interior. A patterned Styrofoam cup-turned-pencil holder hangs on one of the hooks next to a small poster featuring two dogs in tiaras and the words "best friends."
Vail passed away unexpectedly on Aug. 31, 2016, from a heart condition, but signs of her legacy pepper Pilot Point schools and the town itself.
Some are subtle, like her untouched locker or the tattoo of a tree with butterflies (Vail's favorite) on her stepfather Chad's forearm. Others are evident when you walk onto campus, like the framed short story Vail wrote about friendship that hangs in each school's front office.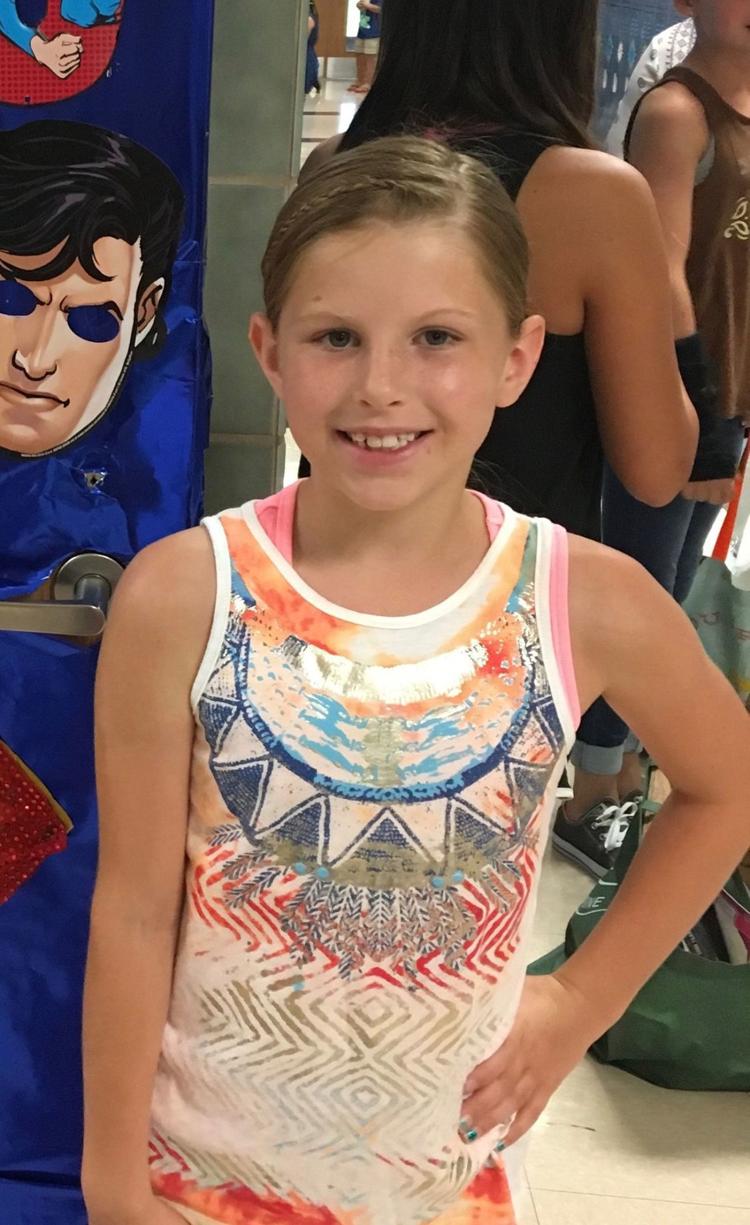 The latest memorial to honor Vail will come in the form of an outdoor classroom at the intermediate school. Teachers can take students outside during nice weather and conduct lessons in the fresh air.
"Every parent thinks their child is special, but things like this make me realize how many people Vail impacted and how truly special she was," said Vail's mother, Susan Chance. "She hasn't just been forgotten."
Those who knew Vail often use the same word to describe her: kind. She never met a stranger and was known to light up a room. She loved horses, softball and the color green. She would tell jokes she found on milk cartons and tear through the Diary of a Wimpy Kid book series.
Fourth-grade teacher Amy Scott noted Vail's creativity when she had her in class, but only got to spend a few weeks with her before she died.
"It was hard to comprehend," Scott said. "You just expect her to be in that seat in front of you every day and then she isn't."
Scott says she expects the outdoor classroom dedicated to Vail to be well used. Darla Wooten, the intermediate school principal, said the space will include green tables and benches along with a dry-erase board. Teachers from any subject can sign up to use the classroom, which Wooten hopes to complete by the end of the year.
"Anytime you change the learning environment, it sparks interest in the kids," she said.
Vail was a bright student in many subjects, but writing was where she shined. She wrote about mermaids and trees, stars and her friends. The day before she died, she told her mother she wanted to be an author and get her books published.
"That was her dream," Susan Chance said. "We knew we had to get it done."
In the days after Vail's death, Susan and Chad set up a nonprofit foundation called Friends of Vail. They set out to get four of Vail's books bound and published. They now sit in a reading area at the elementary school library where kids can borrow them from a tree-like bookshelf.
The Chances are working with an illustrator to compile their daughter's stories into a larger book called Vail's Tales, expected to be published in May. Susan said she hopes to get copies in schools and public libraries across the country.
"You're never too old to read a children's book," she said. "If someone looks at the book and realizes that someone so young could do this, maybe an eighth-grader or a 12th-grader or someone in college can realize their dream, too."
Through their foundation, the Chances also have donated funds to build a concession stand at the new Pilot Point softball complex and given out thousands of dollars in scholarships to students who compete in horse shows.
"The scholarships are chosen by a random drawing, but we pray about it and the money always seems to go to the person who needs it the most," Chad Chance said.
The foundation also contributes to the district in smaller ways, like paying for a snow cone truck to come out to the elementary school for the annual track and field day.
"It comes full circle," said Barbie Pope, the elementary school librarian when Vail attended. "We honor Vail and the student she was and Friends of Vail support us. The whole foundation is Vail. She was the salt and light of the earth."
With so many reminders around her, Susan Chance still misses her daughter, especially when she sees a little girl with her nose buried in a book. But she also knows that the time for mourning is long gone.
"Of course, there's a huge void daily and it can overtake and sink you if you let it," she said. "But Vail wouldn't want us to be sad and not talk about her. I do those things because Vail would want us to."