At the same time the Denton Central Appraisal District revoked a long-running religious exemption on rental properties near the University of North Texas, district officials took similar steps to revoke religious exemptions at houses on Ruth Street in Denton and on Yorkshire Drive in Carrollton.
In all, eight Denton County properties had their religious exemptions revoked in the past two years, according to documents the Denton Record-Chronicle obtained through an open records request. Some religious groups protested the ruling. But three of the revocations were different from the others.
District officials sent those three property owners a special notice on Jan. 30, 2018, telling them their tax liability for multiple years was about to change. Even though a revocation would trigger five-figure tax bills, none of the property owners protested the loss of their religious exemption, said George Clerihew, the district's deputy chief appraiser.
Clerihew noted the common last name for owners of two of the three properties, but that was about it.
"[I'm] not sure what the relationship is, if any," Clerihew said in an email. "As far as I know, there is no connection or anything in common involving the Ruth Street property."
What is a religious exemption?
State law allows for several kinds of property tax exemptions for institutions, including exemptions for schools, other governmental entities, nonprofits and religious organizations. Appraisal district records show that 7,355 properties received such a property tax exemption in 2019 — from highway lands owned by the Texas Department of Transportation, to gas wells owned by Denton ISD, to churches, schools and town halls.
About 4,700 of those properties have retained those tax exemptions since at least 2011, district records show.
State law gives the chief appraiser in each appraisal district the authority to determine whether a property is being used in accordance with the laws governing the exemption. For a religious exemption, the property must be owned by a qualified religious organization and be used for worship. If the church owns a residence for housing clergy, that house can also be exempt.
If the appraiser determines the property use does not fit a religious exemption and revokes it, the religious organization can appeal.
Bahram Naderi was given a religious exemption on his rental properties at Oak Street and Fry Street in 2012. Appraisal district officials didn't take a closer look at the use of those properties for six years. The properties, which include houses and a small apartment complex, have since been condemned by the city and are expected to be demolished.
Naderi now owes about $80,000 in back property taxes that remains unpaid. He declined to comment.
Some people at the Oak and Fry Street properties have been evicted, some have moved out, and some are still living there. City spokesman Ryan Adams said Friday the city will continue "enforcement actions in the near future."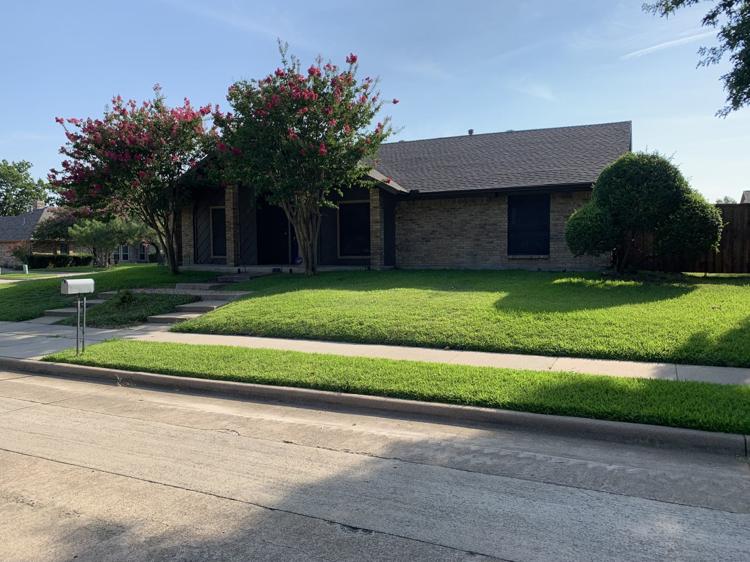 The district also revoked a religious exemption erroneously applied to a house owned by Milaad and Nima Naderi at 1101 Yorkshire Drive in Carrollton in 2014, 2015 and 2017. The $6,400 bill was settled in May 2018. Milaad Naderi did not return a call for comment.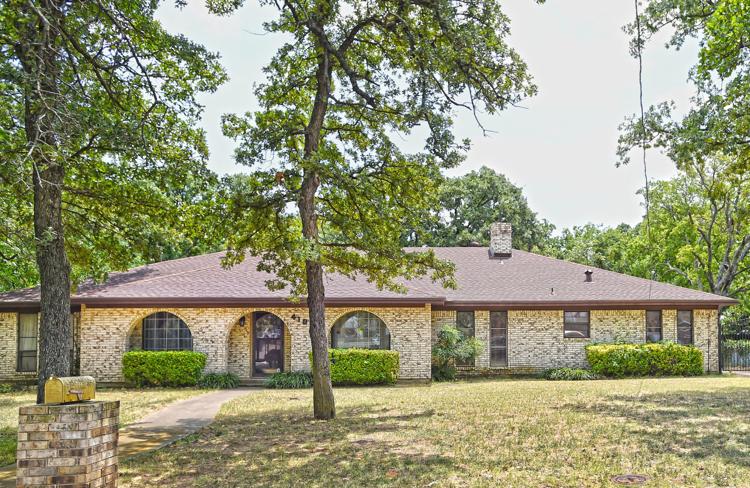 District officials also revoked a religious exemption granted to a house at 418 Ruth St. in 2014, 2015 and 2017. Although the notification was sent to Tommye Daniels, the property is listed as her life estate jointly owned with Jimmy Earl Daniels Jr., who did not return a call for comment. The $17,000 tax bill was settled in August 2018.
It's not clear what triggered the district's closer look at the three long-running religious exemptions, but officials told the Denton Record-Chronicle earlier this summer that the listed appraiser who initially granted the exemption to Naderi has been let go from the district.
Earlier this year, after the Record-Chronicle reported that the appraisal district's board of directors hired a law firm to investigate district management practices, a reporter with another media outlet submitted a routine open-records request seeking documents and emails pertaining to the law firm's hiring.
The court documents did not specify whether the federal law enforcement agency's interest in Denton Central Appraisal District management practices was civil or criminal.
But on July 23, a Travis County district judge agreed to a protective order in the case, essentially sealing all future case documents from public view.