Glowing laptop screens bounced off students' faces Monday morning while they thought over deceptively important questions.
The Adkins Elementary third-graders were part of a small subset of their peers participating in a pilot program designed to monitor social, physical and emotional well-being.
Questions were posed by Rhithm, a computer application designed by two locals, but it wasn't the questions themselves that stood out the most.
When prompted by the screen with "How does your body feel today?" or "How's your energy today?" students were presented with several emojis to pick from.
For instance, a child might respond by selecting a cartoon face showing anger, exhaustion or hunger. Josh Knutson, Rhithm co-founder and former therapist, said the use of technology is an important way to reach kids where they're at.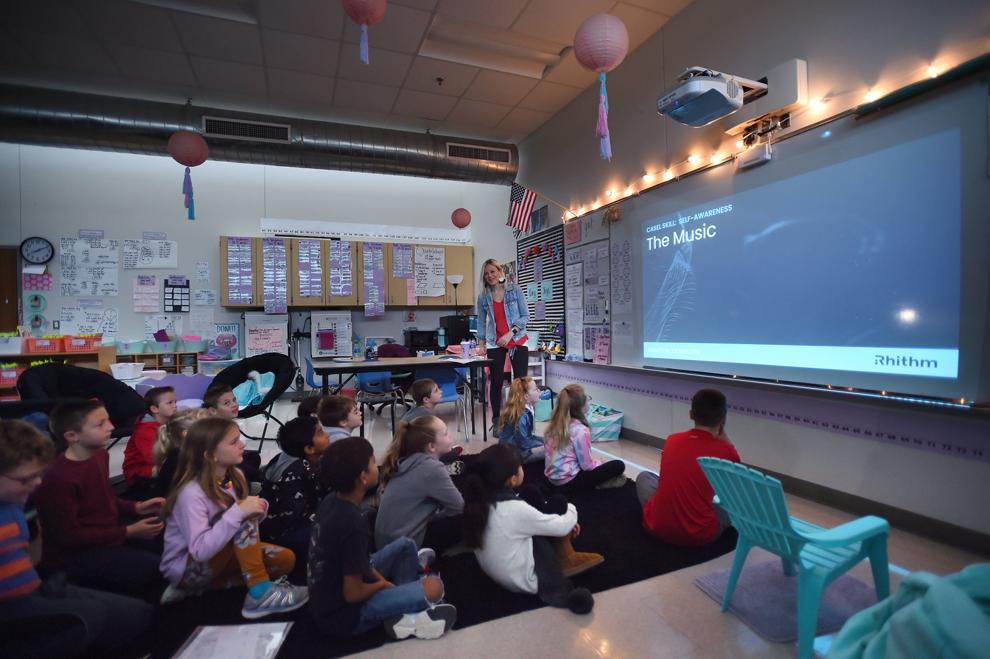 "In a world where I'm a third-grader and I've got Instagram, there's a lot more going on with them than they're communicating," Knutson said. "The reason [the app uses] emojis is because this is the language that we speak now."
An analysis of the first six weeks of the pilot program indicated an increase in behavior regulation and the frequency that teachers utilized the program. It also showed a decrease in reports of bullying, but he said that might be due to students better understanding what bullying means.
Teachers can then see how each student responded, as well as the class average. Depending upon their answers, students receive a video meant to help regulate their behavior and prepare them for class.
In addition to their individualized videos, teacher Sarah Overstreet had the class gather on the floor and complete two group activities meant to calm and increase focus on Monday.
In total, the assessment and activity take roughly five minutes. Despite the loss of finite class time, Overstreet said the benefits to productivity outweigh the lost time.
"If we don't get in touch with the kids first, then the learning will not happen," she said.
She said the assessments give her the ability to quickly notice which students need her help.
Shortly after moving back to the area, Knutson, a Guyer High School graduate, brought the idea for the app to childhood friend Jake Gannon.
Gannon brought his background in web development services and sales to the table, and Rhithm was born.
"He's the heart of the platform," Gannon said of Knutson. "I'm like the muscle."
Using input from teachers over the past weeks, the pair nearly have an expanded version of the app ready. The two are already negotiating an expansion into Abilene and Lubbock ISDs, as well as other local districts.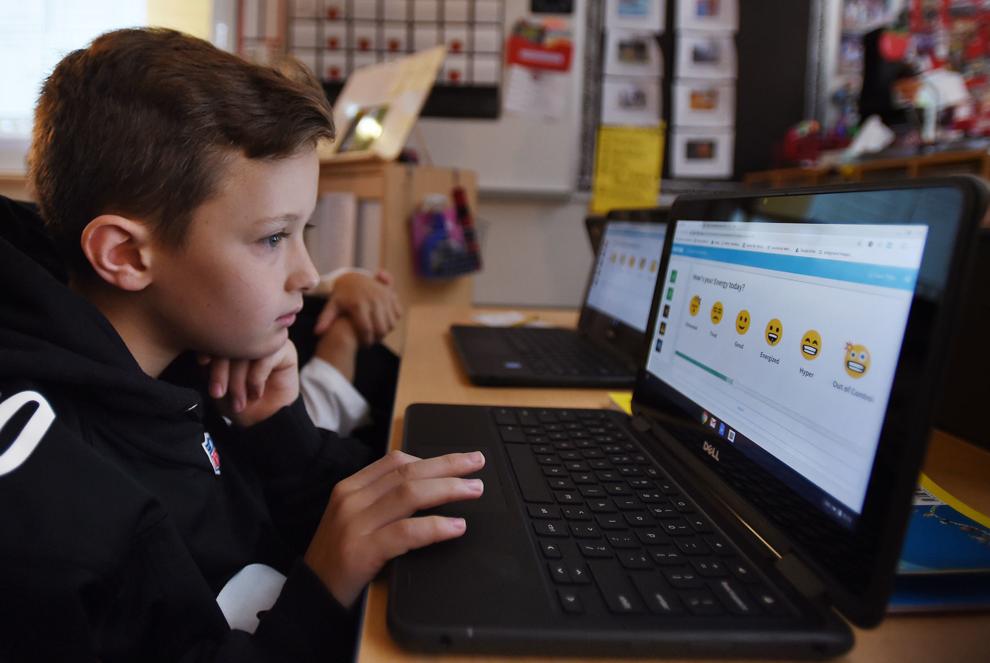 While their current focus is on North Texas, they said they hope to have expanded outside the state by next August. Their five-year plan sees them in 80% of schools in the country with an interest in a program like theirs.
As for Denton ISD, the two expect Alexander Elementary and McMath Middle schools to begin offering the program to their teachers before too long.
For Knutson and Gannon, Rhithm is a way to meet a critical need for children by increasing self-awareness, thus decreasing self-harm, bullying and a host of other societal ills.
For Overstreet and teachers like her, the app is another tool to make sure no students aren't falling through the gaps — that those who need help get it.
"Just like adults, they come in and sometimes they're carrying a whole lot on their shoulders," she said. "Sometimes they've had terrible mornings, and sometimes they tell you about it and sometimes they don't."