Officials at First Refuge have made it clear: Thursday night's "Mask-erade Gala" isn't a fundraiser. The local nonprofit — which offers medical and dental care, counseling and food for low-income families and residents — made enough money for the year during its first quarter.
"This is about celebrating Jesus," executive director Paul Juarez said.
The Denton County nonprofit is the first since the start of the coronavirus pandemic to host a large seated dinner at Denton's Convention Center, located at the Embassy Suites by Hilton. Juarez said the Christian nonprofit evaluated one of the sprawling ballrooms at the convention center, talked to the staff and its own leaders, and decided they could host a party — with comedian Jeff Allen set to do stand-up — and reduce the risks associated with socializing during the coronavirus pandemic.
"Someone had to be first," Juarez said.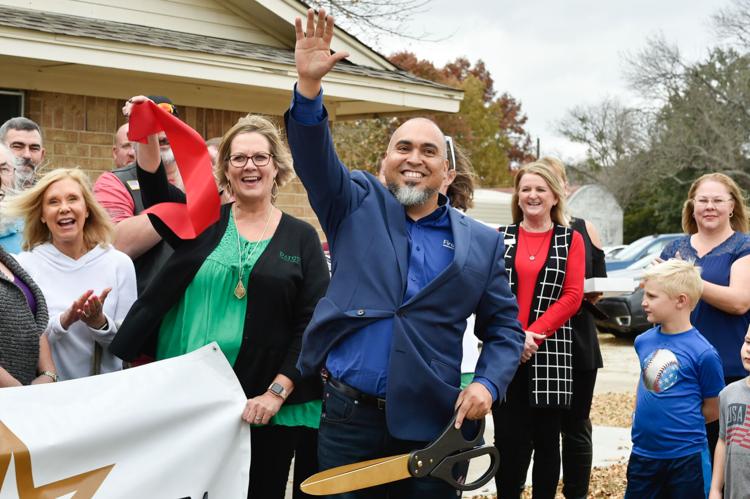 Donors stepped up when COVID-19 closures drove record numbers of people and families to First Refuge's food pantry. People volunteered, and Juarez said each day since the pandemic hit, he opens the ministry's mailbox to see more checks. First Refuge event coordinator Brittney Bradshaw said people donated their stimulus checks to the agency. Juarez said the most common donations were $120 and $1,200.
The nonprofit might not need money, but local businesses are still in need.
"Businesses need business," Bradshaw said. "They need customers. It's not just people who need help right now."
Juarez said the ballroom will be "the safest place in town tomorrow night." The annual fundraising gala was originally scheduled for March 19 but was a casualty of the mass gathering ban. Josh Delgado, the director of sales and marketing at Embassy Suites, has supervised the Mask-erade Gala's space so that 330 diners will sit four people to a table, with each table spaced six feet apart. Because First Refuge and the convention center had to carefully plan the event, no tickets are available at the door.
Juarez said diners won't register at the entrance, so no clusters of people will stand near the doors. Instead, they will go directly to any open seat and leave their masks on. Patrons will take off their masks to eat, Juarez said, but they will be asked to put them back on when they've finished their meals.
"The emcee will over-communicate about how everything is going to go," Juarez said. "Each table will be released one by one."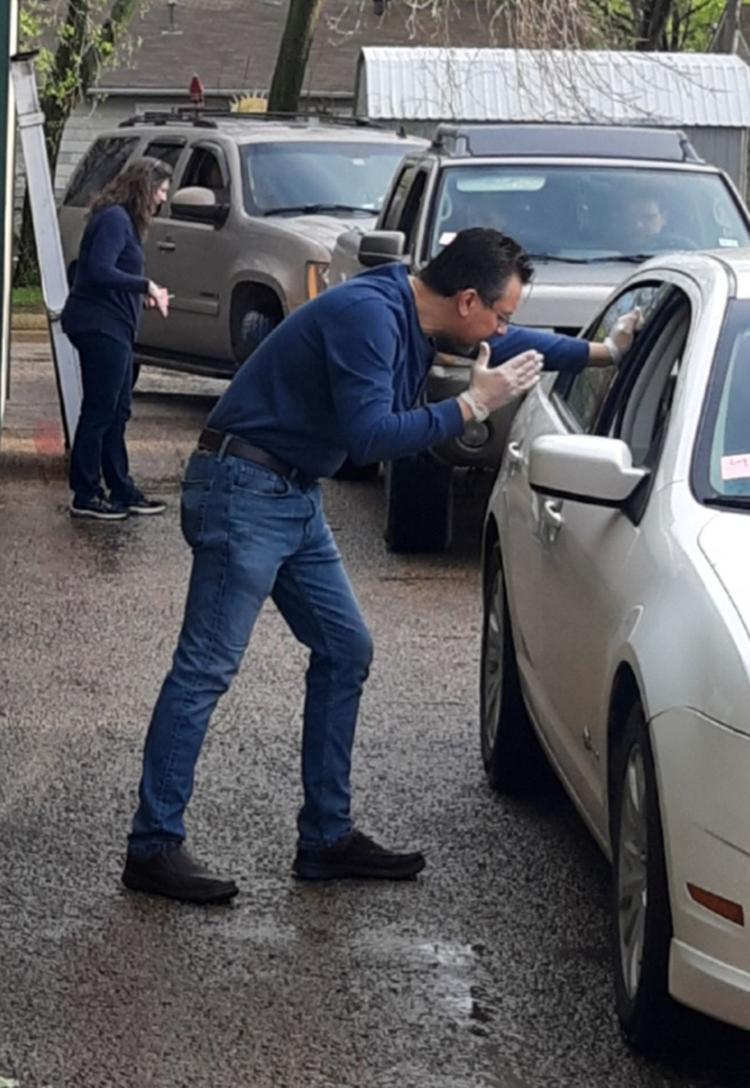 Bradshaw said the evening not only gives the convention center business but booked Allen's first stand-up set since the pandemic. Allen performs clean comedy sets, riffing on the vagaries of marriage and children, as well as the ups and downs of aging.
Delgado said Embassy Suites overhauled its disinfection protocols months ago when Hilton debuted "CleanStay."
"We're really fortunate to be represented by a brand like Hilton; we pivoted a while back and made changes to everything, from the amount of people you serve, the distance between people, what can be on the table when people walk in."
Delgado said all employees are screened before they enter the hotel, and again if they leave the grounds and come back. All employees have to wear masks, and all guests and visitors are asked to wear masks in common areas.
Delgado said the staff has a rigid plan for Thursday night's event.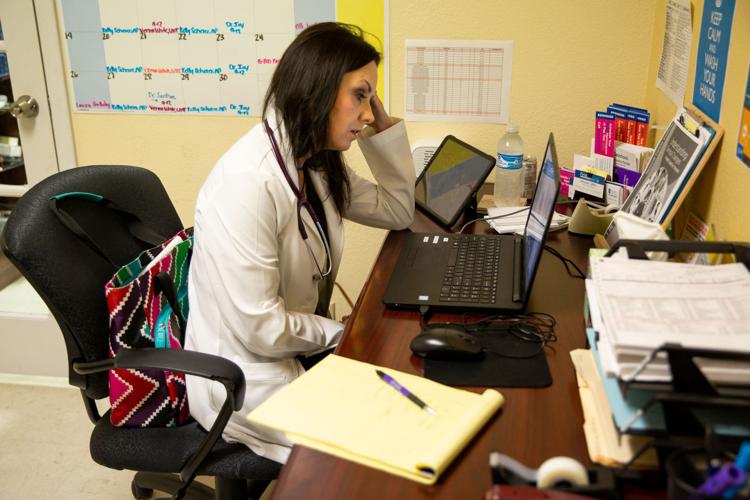 "There is nothing preset on the table — no salad, no butter, no dressing, no creamer," he said. "As people come into the room, we will start dropping off the condiment items ... Everything will be prepared by people wearing masks and gloves."
Sanitation stations around the dining room will allow patrons to clean up, and Embassy Suite servers, who will wear masks and gloves, will bring wrapped silverware to tables once attendees are seated. Delgado said each table is six feet across, allowing couples to sit together but be socially distant. Delgado also pointed out that the ballroom has been opened to double the space previously planned for March, with half the attendees.
Delgado said Denton residents might not know that Embassy Suites already gets high marks in the industry for cleanliness.
"We're fortunate enough that our cleaning practices are better than most," he said. "Every hotel and business has had to pivot. We're in the position that we never had to close. We were able to ask, 'How we can keep people safe?' There are 300 Embassy Suites in the world. Since 2019, Embassy Suites Denton Convention Center has been the No. 1-ranked Embassy Suites location in the world in cleanliness and quality assurances."
Bradshaw said First Refuge hopes their event will signal to other nonprofits that they can hold fundraisers. She also said the pandemic brought out the generosity of Denton residents.
"Nonprofits need to be able to have their fundraisers, and I think this shows it can be done, and you can keep people safe," she said.
Juarez said the generosity showed the staff, leaders and clients of First Refuge that people trust the nonprofit to use their donations efficiently and thoughtfully. New partnerships have grown during the pandemic, including a new food pantry First Refuge coordinates with Mount Calvary Baptist Church in Southeast Denton. Juarez said the church, led by the Rev. Cedric Chamber, directs resources to the predominantly Black and immigrant neighborhood.
"Last Tuesday, 66 cars came through that parking lot for food," Juarez said. "God loves us. He absolutely does. I don't know why. The community is just giving to us. Every day I open that mailbox, and there are more checks. It's a blessing."