The Black Lives Matter movement surrounding police brutality prompted the Denton Record-Chronicle to search for local law enforcement agencies' policy manuals and use-of-force policies. The Denton Police Department's general orders are readily available online, but the Denton County Sheriff's Office's orders were made available only through a records request and were redacted.
The policy manuals outline a department's operations in policing, including use-of-force policies. These policies outline how much force officers should reasonably use in any given situation — including when they should or shouldn't use deadly force — but also acknowledge officers are sometimes forced to make split-second decisions.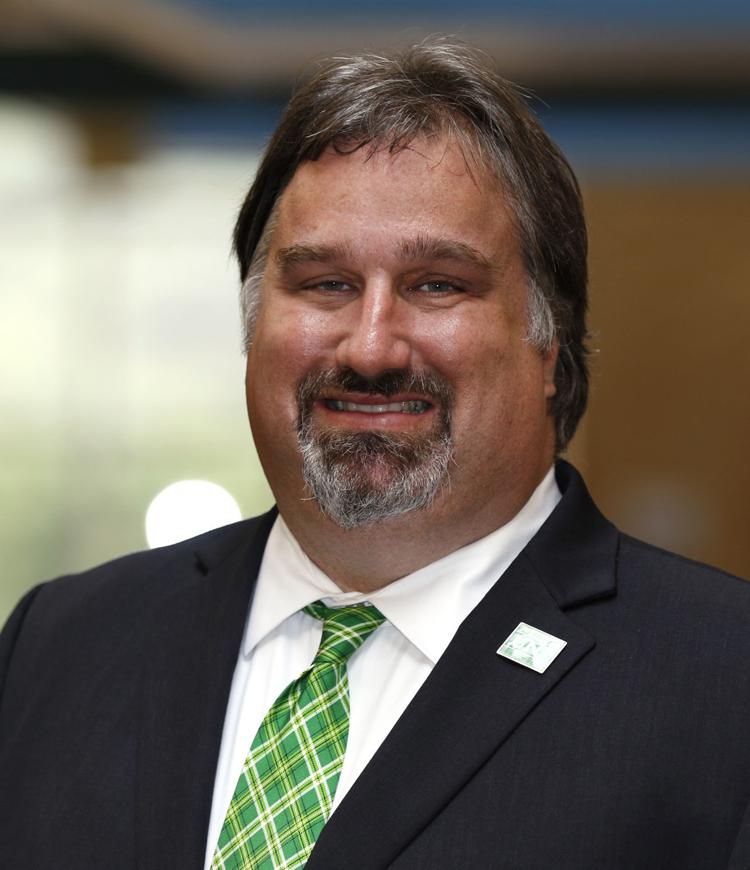 "After the [George] Floyd death, police departments are going back and looking at their use-of-force policy," said Scott Belshaw, a criminology professor at the University of North Texas. "Some are online, some aren't because they're reevaluating what they need to do. I believe they should be online, they should be public. People should be able to know what these policies are."
Even before Floyd's May 25 death at the hands of Minneapolis police, Denton Police Chief Frank Dixon said his department has been updating its general orders. Right now, that means continuing to reconstruct the previous general orders and replacing about 168 policies after a review of the department in 2018 with the Police Executive Research Forum, a consulting firm for policing.
"I think there's this idea [within departments] of, 'We gotta reevaluate our policies right now,'" Belshaw said. "I think that's a good thing. For us on the outside, we look at it as 'They're hiding it from us.' There's so much information to put out on a website, but it's important to understand that so we don't jump to conclusions."
The PERF review findings also recommended that the Denton Police Department make its policies publicly available. The policy is available online.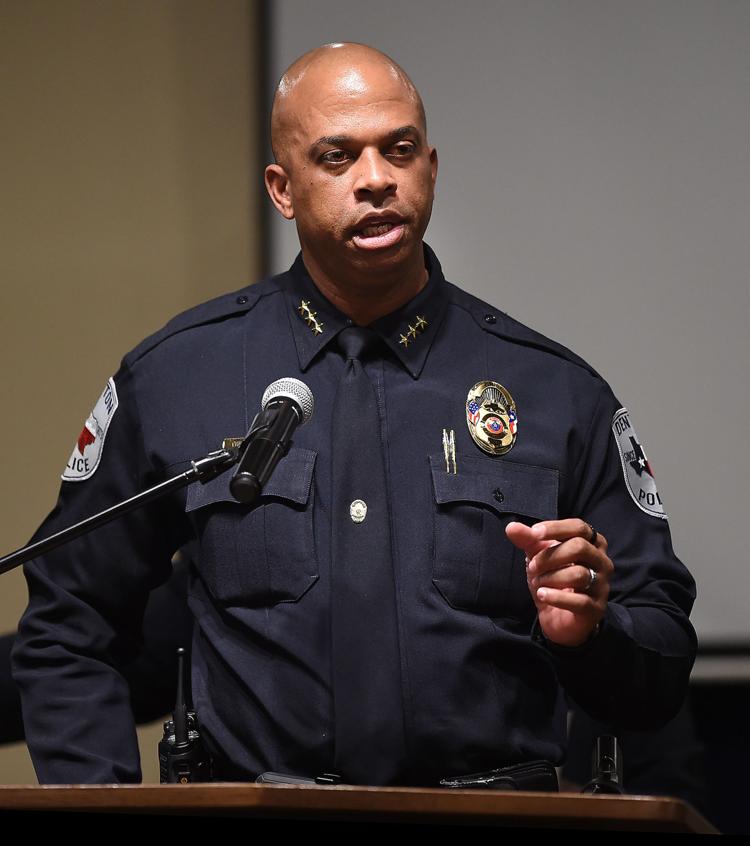 "I believe every police department needs to be transparent, not even talking about in current events," Dixon said. "They need to be as transparent as they can with the community."
The Sheriff's Office required a request through the Texas Public Information Act, and when provided, large portions of the agency's use-of-force policy were redacted. The Sheriff's Office cited Section 552.108 of the Texas Government Code, which states "information held by a law enforcement agency or prosecutor that deals with the detection, investigation or prosecution of crime is excepted from [release] if [the] release of the information would interfere with the detection, investigation, or prosecution of crime."
Sheriff Tracy Murphree didn't respond to calls for comment as of Tuesday evening.
Side by side, both departments' policies in this area look similar as they were both formulated with Lexipol, a limited liability corporation that provides informational and technological solutions for public safety and local government, according to its website. However, it isn't certain that the redacted portions say exactly the same thing even if some of the sections line up.
Both departments' policies say officers can justifiably use deadly force to protect themselves or others from what they believe is an imminent threat of death or serious bodily injury, stop someone if they believe the person has or will commit a felony death or serious bodily injury or if the officer believes there's an imminent risk of serious bodily injury or death to others if the subject isn't apprehended. Both require officers to provide verbal warnings before using deadly force.
The Sheriff's Office use-of-force policy doesn't say deadly force is prohibited against individuals who only pose a danger to themselves. The Denton Police Department implemented this policy following the PERF review, according to the review's findings.
Both policies also include a statement recognizing the sanctity of life in the same wording. The statement on the sanctity of life wasn't a part of the Denton Police Department's general orders, according to a 2018 review of the department by PERF, and neither were statements on the duty to intercede and deescalation. PERF provided many recommendations to change and add to the department's policies.
The PERF review findings show the department implemented many of these recommendations as the review progressed. The department also changed its "use of force" wording to "response to resistance" in early 2019.
The Sheriff's Office's redacted duty-to-intercede policy says deputies should promptly report to a supervisor if they observe another employee use force that exceeds the degree of force permitted by law, which is also stated in the Denton Police Department's policies. The unredacted Denton police policy also states all officers and employees have the duty and responsibility to intervene if they observe another officer using force beyond what is objectively reasonable.
The Sheriff's Office section for use of force completely redacts use of force to effect an arrest, factors used to determine the reasonableness of force and carotid control holds. Carotid holds restrict blood flow to the brain by applying pressure to the sides of the neck. Neck restraints are prohibited in the Denton Police Department policies.
The redacted use-of-force policy for the Sheriff's Office doesn't show a statement on deescalation. Denton police's policy says deescalation is "preferred" and "tactically sound" in many situations, and that officers should try to use deescalation techniques "to reduce the likelihood of force and increase the likelihood of voluntary compliance."
Belshaw, who said deescalation was a technique he used as a corrections officer, said it is one of the most important things agencies should focus on.
"To me, it's about deescalation," Belshaw said. "Really what I think has been lacking, a lot of it has to do with police training. They're trained in a really aggressive manner [to be] on the streets… on heightened alert."
Focusing training on deescalation could also help strengthen or establish trust between law enforcement and the public, he said.
"What I think the role of the police is going to need to change to is helping the community and being a part of it," Belshaw said. "That they aren't here just to enforce the law but help in circumstances and situations to increase the level of trust … I just think it needs to be more of a training-related [change] and not an us-against-them mentality."