It's been more than two years since Daniel Greco was accused of strangling and stabbing a 40-year-old pregnant woman in Little Elm before dumping her body in the woods.
His capital murder case, pending in the 431st Judicial District Court, will likely become the first case under District Attorney Paul Johnson to be tried for the death penalty. Jury selection begins next month, and the trial is slated to begin Oct. 1.
Johnson's decision to seek death — something he has only done once before — will come at major expense to the county, primarily because Greco has been declared indigent.
The county is required by law to provide accused criminals like Greco with an adequate defense, regardless of the level of the crime. And his attorney, Derek Adame, will likely have to charge the county a minimum of $100,000 for things like forensic psychologists, DNA experts, private investigators and his own time.
Death penalty cases are considerably more expensive than more common felony cases, but Denton County has historically been willing to shell out money for defense attorneys in felony and misdemeanor cases. And the demand for those services appears to be growing with the population in Denton County.
According to statistics obtained by the Denton Record-Chronicle through an open records request, the number of court-appointed attorneys for felony cases has been steadily increasing from 2,935 in 2014 to a projected 3,926 this year. The number of court-appointed attorneys on misdemeanor cases has also increased from 3,890 in 2014 to 4,146 in 2017.
Counties provide indigent defense in various ways, but local defense attorneys, judges and county officials are overall satisfied with the way the court-appointment defense system works in Denton County. According to data from the Texas Indigent Defense Commission, the county ranks 12th of all 254 Texas counties when it comes to indigent defense spending, providing $3.9 million for indigent defense in the 2017 fiscal year among 13 district and county courts.
Despite the general sense of satisfaction with local indigent defense, Adame still has lingering critiques of the way death penalty cases play out.
"When you really start pulling back the Band-Aid on that, there's a lot of things that scream unfairness," he said.
How it works
Denton County runs an entirely appointment-based defense system, as opposed to funding a public defenders office that employs salaried defense attorneys who typically deal with a larger caseload.
Some counties use a hybrid system of both public defenders and appointed attorneys. But in recent years, public defender systems have been associated with underfunding and excessive caseloads, according to a 2017 report from NBC News.
In Denton County, qualified attorneys are placed on a court-appointment list for each court, and they are selected based on a regular rotation. Unless a defendant only speaks a language other than English, or needs other specific accommodations, court administrators check the attorneys off the list one by one. Officials say that process helps mitigate an overwhelming caseload.
Attorneys can qualify to be on several different categories of court appointment lists, including misdemeanor, felony, probate, Child Protective Services and capital cases.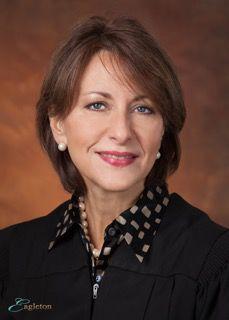 It's unclear exactly how many court-appointed attorneys practice in Denton County. First Assistant District Attorney Jamie Beck said the courts don't give that information to the DA's office. And 16th Judicial District Court Judge Sherry Shipman said she doesn't know the number of attorneys on other judges' lists.
The Texas Indigent Defense Commission website indicates at least 97 court-appointed defense attorneys practiced in Denton during the last fiscal year.
They get paid $125 per hour on felony cases and up to $100 per hour on misdemeanor cases. Attorney may also choose to get paid on a flat-fee basis, which usually happens when a certain case doesn't require extensive work, said Shipman.
She added that the judges are the ones who oversee the bills and make sure attorneys aren't overcharging.
"I would say the taxpayers get good value for the service these lawyers provide," Shipman said.
The courts consider the typical cost of an adequate defense for a first-degree felony to be around $10,000, while defense for state jail felonies are expected to be around $2,500.
"I think you have to keep in mind, in the midst of this, I don't think we ever get exactly what the state gets [for prosecution]," said Denton defense attorney Chris Raesz. "But if I go up there and say I need an investigator, they give it to me. And if I say I need an expert, they'll give it to me."
Adame, who is the only attorney in Denton County on the appointment list for capital cases, said those payment figures are fair until it comes to death penalty cases.
"Death penalty litigation is a completely different animal," Adame said.
Points of criticism
Adame said he was appointed to the last two death penalty cases tried in Denton County — Steven Woods in 2002 and Christopher Swift in 2003. He was also appointed to represent Tony Burrell, for whom the county initially pursued the death penalty in 2012 but who later pleaded out with a life-without-parole sentence.
In both the Woods and Swift cases, Adame filed pretrial motions asking to drop the death penalty sentence because the county has the ability to greatly outspend him.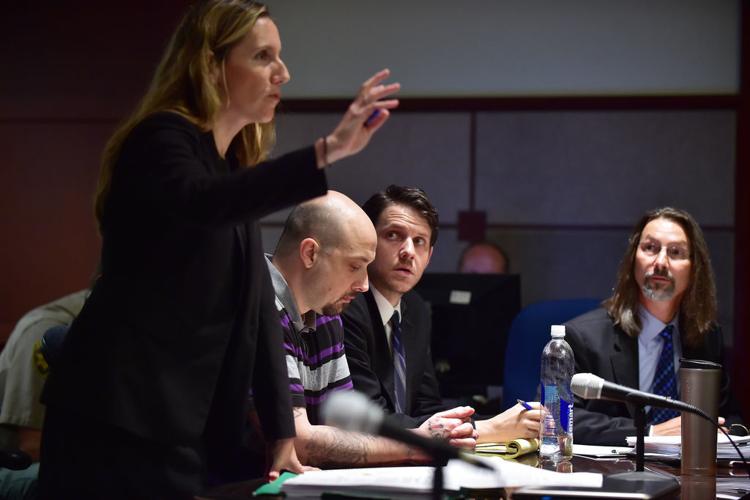 "The DA's office gets to spend however damn much money they want to spend in a death penalty case, and taxpayers are going to foot the bill," he said.
The majority of the county expenses goes toward the defense, since most of the prosecutors' expenses have already been budgeted.
It's difficult to determine exactly how much the county spent last year; the Denton County Auditor's Office said it doesn't track expenditures by case. But in Woods' 16-year-old case, the defense team billed the county for close to $100,000, court records show.
In Swift's 15-year-old case, the defense charged the county at least $90,000, records show.
Prosecutors' expenses are tougher to track, but visiting judges, special prosecutors, forensic psychologists and DNA experts can all lead to a ballooning budget for the DA's office, Beck said.
The annual budget for the district attorney's office stands at about $30 million. When it comes to county commissioners approving additional funding, they don't have much of a choice, Commissioner Hugh Coleman said.
"We can't interfere with his prosecution of anything," Coleman said, referring to Johnson. "We as a legislative body set the budget, so we're required to provide adequate resources for the independently elected official."
Coleman said commissioners can interfere with the DA's spending only if there's obvious evidence of abuse.
"We have to give them the material to do their job," Coleman said. "The question is, how much is appropriate?"
Beck said the county doesn't make the decision to seek death lightly. A committee made up of two trial prosecutors, the felony division chief, the appellate division chief and and the intake division chief analyze the person's past and their risk of future danger. They make a recommendation to Johnson, who ultimate gives the final go-ahead.
However, Adame said they haven't explained to him why, specifically, they're seeking the death penalty for Greco.
"You hear these outrageous stories of people that do these outrageous crimes and they don't get death sought on them," Adame said. "What's the special occasion here?"
Beck said the county isn't required to disclose a reason.
"Those items will be critical and material to the trial and are not allowed to be discussed pre-trial," she said in an email.
Later, in an in-person interview, Beck added, "Whether or not [Adame] heard [the reason we're seeking death] from our lips — which is not a requirement — he knows why."