Robert Shahady heaved two rocks through the windows of the car and emptied a yellow detergent bottle full of gasoline inside it. The car was ablaze as Denton Fire Engine No. 2 pulled up and everything would start to fall apart for him, not that he hadn't already come unraveled.
Sabotaged by a medley of rage and distrust in police, Rob had spent the previous three days trying to fix things. Rebecca Wilson, his wife, flinched when he'd touch her. She was a shadow of her former self. Denton police seemed disinterested in her case. She was already having nightmares and waking up crying.
"He tried not to show me he was struggling with it," Rebecca said.
Later that day, May 6, a fire investigator watched Robert in security camera footage douse the outside of the car with two bottles of lighter fluid and spark it. When the fire burned out, Robert left the parking lot at The Loop apartments and came back a half-hour later with the gasoline-filled detergent bottle and the rocks.
He was not going to let that car keep moving. Whoever drove it — Rob was certain — was the man who tried to rape Rebecca.
"Everywhere we'd go, I was scanning every single car we went by, seeing if it matched the description of the one she'd gave," Robert said. "I was exhausted."
The man used the car as a weapon, wielding him the power to lurk after Rebecca and other homeless women in Denton.
It needed to be destroyed.
The Coop
Rob met Rebecca in 2015 at Monsignor King Outreach Center. She was volunteering one icy night in January when Rob came in with a nasty cut on his hand. Rebecca cleaned and bandaged it. Rebecca opened up Rob's heart, he said. He would always try to keep her safe.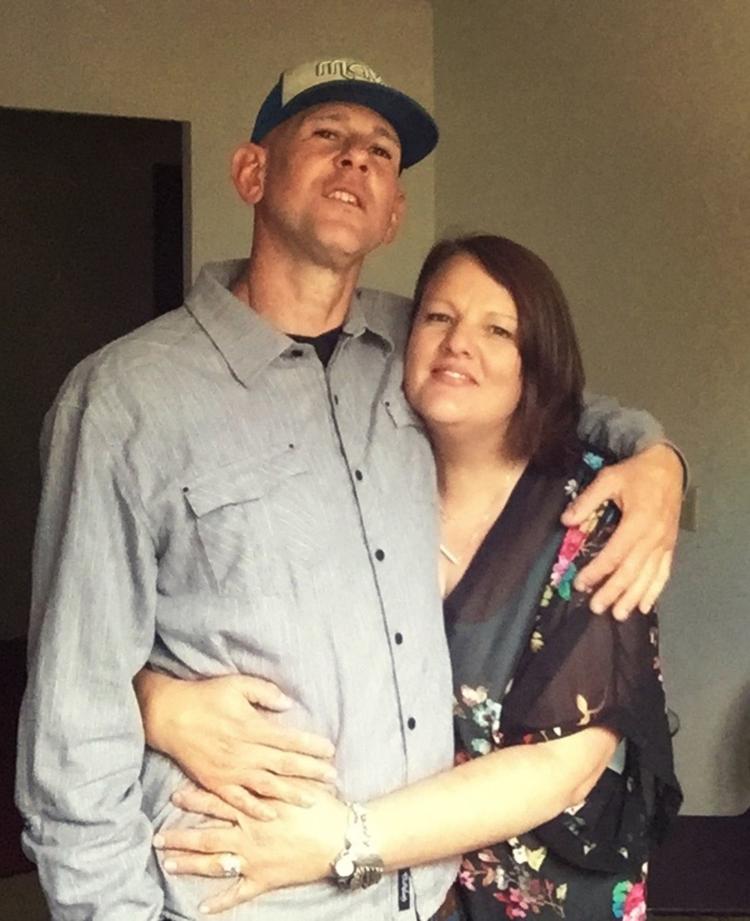 But on May 3, Rob could not. He was away from the old greenhouse they lived in, near the rundown old Grandy's on East McKinney Street. Rebecca was inside lying down watching a movie on her phone, her back turned toward the doorway.
The opening credits hadn't stopped rolling when Rebecca heard a thump. At first, she didn't think anything of it — probably just one of the cardinals that nested near the greenhouse flying inside for a visit. She rolled over and was jolted by what she saw — a man wearing a maroon long-sleeve shirt, blue Wranglers and light-brown, pointed cowboy boots, his skin looking as though he worked outdoors.
"No man at home?" the man asked her in broken English.
The horror of an uninvited man in her home was made exponentially worse as Rebecca realized she'd seen the man before near the Serve Denton building. The man stalked her last fall, soliciting her for sex and threatening to harm her when she refused. And there he was, standing no more than 5 feet from her.
"Get the f--k out of my house!" Rebecca told him, as noted later in a police report.
The man climbed on top of Rebecca, pressing his knees on her chest, his hands around her neck, the report says. Rebecca fought back. The man tried to pin Rebecca's arms to the bed above her head. He reached for her groin. She grabbed a loose brick and smashed it against the man's face and head. He staggered back, and eventually left.
Rebecca didn't see the type of car the man was driving. She only heard a belt squeal as the engine turned over. But from the stalking incident last fall, in which the man followed her in his car, Rebecca later give authorities — and Rob — a description of it the best she could.
She ran across McKinney Street to the Singing Oaks Church of Christ, and eventually to a nearby Jack in the Box, in hunt of a public Wi-Fi connection to message Rob on Facebook. When she saw he was not online, she messaged a friend. Rebecca needed help.
"It just ruins you," she said.
That friend biked over to her and eventually they got in touch with Rob. Both men checked the greenhouse to make sure the man was gone.
About two years earlier, Rebecca and Rob had found the shed inundated with debris and trash, in circumstances not unlike the images seen in the news before the city moves in to clear out a homeless camp. Robert and Rebecca cleaned this space and kept it that way. Rebecca used a can of spray paint Robert found to tag an "R" on either side of the greenhouse's doorway. "The Coop," they named it.
It was a home, affording them a break from some of the more brutal realities of transient life. They collected furniture and snagged a bed, cushioned seats and paintings to hang on the wall.
After the attack, Rob and Rebecca wouldn't stay there another night. The stability the Coop gave them was crushed by the attack. They packed what they could and left immediately, pushing them back into a cycle of trespass warnings and moves from camp to camp across Denton.
"We'll probably never go back," Rob said.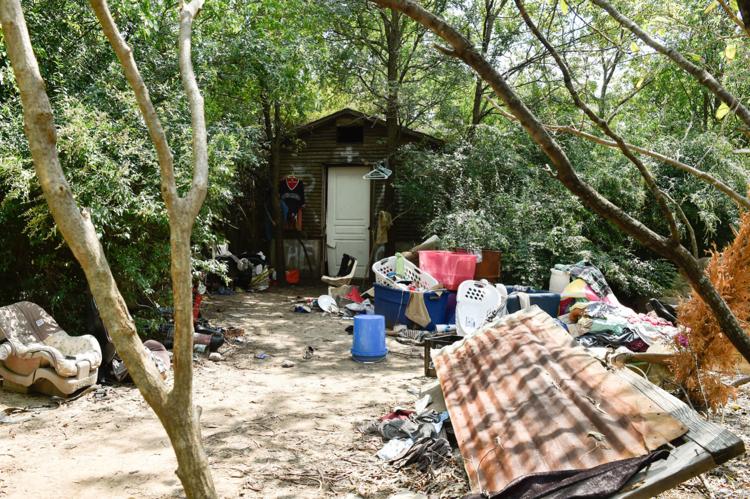 Wrong guy
By the time Rob walked through the parking lot at The Loop apartments on May 6, a Denton police detective, April McDonough, had already been handed Rebecca's case.
In just a three-day span, Rob grew frustrated with the Denton Police Department. He and Rebecca already felt blown off by the officer responding to the sexual assault on May 3. In a state of hypervigilance, Rob, and Rebecca, too, figured their homelessness was the reason for the perceived judgment they got from the officer.
"You live here?" Rebecca recalled the officer saying when he saw the Coop.
Right before he burned out the car, Rob tried to stop a patrol officer passing in an SUV near Cardinal Drive. He knew where the cops could find the man who tried to rape his wife. Nothing.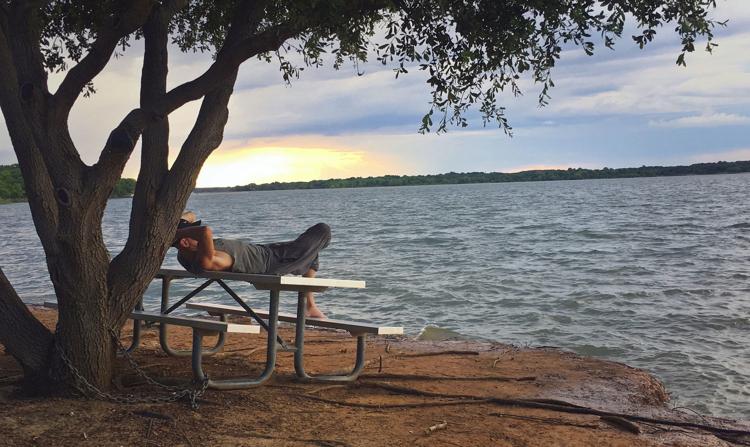 During the initial investigation, Denton police learned from Rob and Rebecca that other homeless women knew of the suspect; some of them had been attacked or stalked by him as well. But police would never develop any substantial leads from them. As noted in the police report, those people, some apparently with warrants, were afraid to talk to the police out of fear of being arrested.
So Rob did something that was irrational, but made complete sense to him. He firebombed what he thought was the rapist's car.
"He tried to fix it the best way he could," Rebecca said. "He had to see me be scared, so he got hurt, too."
The Denton Police Department was responsive to this story. Through its spokeswoman, the department characterized its interactions with Rob and Rebecca as a series of miscommunications and not an overt attempt to ignore them.
As May rolled by, it was apparent that Rob had gotten payback with the wrong guy. On May 22, Rob started swinging at a man he thought was the rapist at the 7-Eleven on McKinney and the loop. He damaged that car, too, pulling its doors toward the front of the car. He ran off before police arrived, a report shows.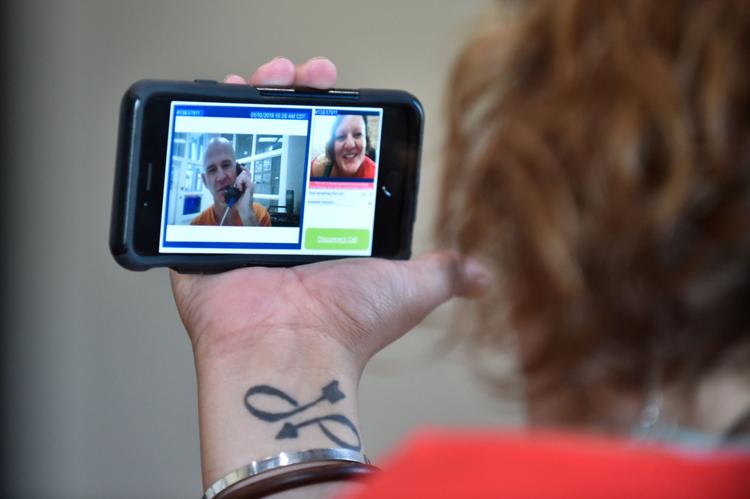 In June, Rob was arrested, charged with second-degree felony arson and misdemeanor criminal mischief. And so far, investigators have found no links between those two victims and Rebecca's attacker.
Now, he's stuck in a suffocating position, incarcerated inside the Denton County Jail. Rebecca, with her attacker still at large, lives among friends but without Rob.
"I just feel bad that he's in there," Rebecca said. "I feel like it's my fault."
Life on the move
Rebecca has had to move eight times since May. No arrests yet in her sexual assault case. The main interactions she's had with Denton police are when officers shuffle her and her neighbors out of another encampment, handing out "pink slips" for trespass warnings.
It's the reality of police and homeless relations in Denton. Property owners call the police, and officers have to move them.
"I know that sometimes when they trespass us, they feel bad," Rebecca said.
She is less frustrated with Denton police today then she was in May. McDonough, the detective, has done right by her and seems to be trying to find the guy who attacked her.
But that's proven nearly impossible, like trying to catch vapor. Someone told police the man was spotted at a Taco Bell in August. McDonough scanned security footage but couldn't find him, a report shows.
Rebecca says she doesn't want anything violent to come to her attacker, just that he goes to jail.
"Ultimately, I want him to pay for what he did, just like Rob's having to pay for what he did," she said.
Rebecca remembers some of the other men in their circles talk about what they would have done if their partner was attacked, working to stir up Rob.
"His mind was clouded with anger," she says.
Rebecca thinks about what would've happened if she never told anybody about the attack.
"Sometimes I wish I would have done that, because Rob wouldn't be where he's at," she said.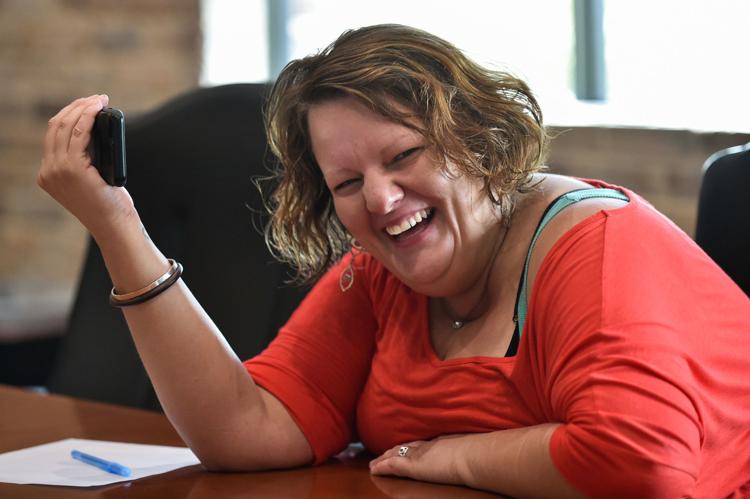 Rob has told fire marshals and police all of this. In recorded confessions, he's talked about what he did and why he did it.
To this point, it looks like he'll be prosecuted fully for second-degree felony arson, his former attorney, Chris Abel, said Thursday, a day before Rob asked District Judge Steve Burgess to dismiss the attorney from the case.
Appearing for an arraignment in the 158th District Court on Friday, Rob got to see Rebecca for the first time since he was jailed. He faces prison time. A plea bargain and probation would be ideal, so Rob could get out of jail, but that would require constant payments and fees, too expensive for a person living on the streets.
"He looks so skinny," Rebecca said to herself, rocking her body from right to left to see around a lawyer standing in the way.
She moves from the back of the courtroom gallery to the front row. Now worlds apart, Rebecca tries to hear what Rob, the attorney and the judge are saying over a courtroom abuzz with a morning docket.
Rob turns his head over his left shoulder and mouths "I love you" to Rebecca. A bailiff catches it and tells them both to stop.
"It's hard," Rebecca says, "when you feel like you're doing the right thing but you're still getting punished."