The top education stories for 2019 share a common thread: They're all "business as usual" on a massive scale.
Not everybody wants their children vaccinated, an assistant principal retired, a bill became a law, child care is delicate and high schoolers got into a fight.
Below, and in no particular order, are what members the Denton Record-Chronicle newsroom pinned down as the top education stories of 2019.
North Texas is a hot spot for the anti-vaccination movement
That claim is based upon recent scientific papers published, data collected by the Texas Department of State Health Services and a series of Public Information Act requests filed by the Denton Record-Chronicle early in 2019.
While a licensed doctor must sign off on a medical exemption for a child, guardians can verify through official paperwork their children are not to be vaccinated because of reasons of conscience.
For school children, 93% to 95% of the population must be vaccinated to ensure herd immunity. That is to say, with a high enough immunization rate, preventable diseases can be kept from spreading to unprotected people.
That finding was published in October by the Centre for the Mathematical Modelling of Infectious Diseases and the London School of Hygiene & Tropical Medicine.
Therefore, 10 of the 23 surveyed districts or campuses in Denton County were close to compromising their herd immunity in the 2018-19 school year, according to data from the state.
It appears the trend has stayed largely the same into the current school year, but an upcoming analysis by the Record-Chronicle will be published in early 2020.
Retirement of Denton High School assistant principal
Howard Palmer, former assistant principal at Denton High School, was covertly recorded by a parent of Palmer saying a racial slur during an April 26 meeting.
Palmer, who is white, appeared to be explaining why his previous use of the word "n----r" when talking to a student was appropriate. Prince Njoku, the parent who is black, was adamant throughout the roughly seven-minute video shared on Facebook that Palmer's use of the term was inappropriate regardless of context.
"That word shouldn't even be coming out of your mouth, Mr. Palmer. ... You want me to be fine with you using that expletive to a student," Njoku said in the video.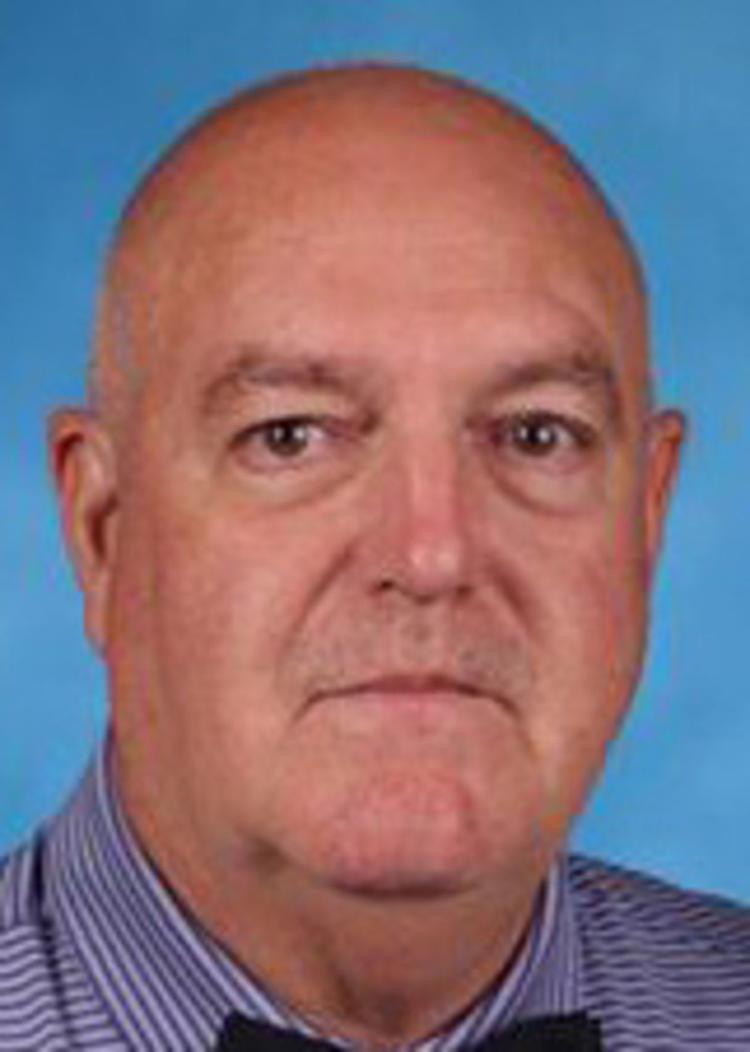 Palmer was quickly put on administrative leave. Initial reports from Denton ISD incorrectly claimed Palmer had signed a voluntary separation agreement, effectively a resignation, before the school board could fire him at a regular meeting.
Despite that, a Public Information Act request filed by the Record-Chronicle revealed Palmer had submitted his retirement letter to the school board on April 8, and Superintendent Jamie Wilson signed the letter exactly one month later.
The video of Palmer taken by Njoku was posted online between those dates.
Put on leave on April 27, Palmer was able to use his accumulated leave days to draw a paycheck without stepping on the DHS campus through the end of the school year.
Passage of House Bill 3 into law
In simple terms, the law gave districts more money and required a certain percent of that money go toward paying teachers, nurses, counselors and librarians more.
Additionally, it bought the school district property tax rate down approximately 7 cents per $100 valuation is most cases. It also capped the growth of school funding from property taxes to 2.5% a year and provided for free full-day pre-kindergarten for families who could demonstrate a financial need.
Of course, there are caveats, addendum and special cases aplenty for those interested in the minutia of the law that spans hundreds of pages.
Children's Day Out
After a child was badly scratched across the face at a Krum day care, parents and employees alike feared the facility would shut down.
It seemed to those involved that the violent incident was simply "the last straw" in a sticky situation for the Children's Day Out day care and the church that housed it.
Back taxes and a continual struggle to pay payroll eventually forced Krum First United Methodist Church leaders to close the day care.
Fallout among church leaders, parents and employees was passionate when the closure was announced in October, and few of those willing to talk with the Record-Chronicle could agree on exactly who and what was to blame.
Braswell fights lead to hospitalization and arrests
Videos posted of the brawls online showed several students fighting, while many more took pictures and video while cheering the brawlers on.
The first rounds of arrests came later that same week, and many more followed. As 2019 comes to a close, the Record-Chronicle is working to determine the status of each of the students charged in connection to the fights that day.