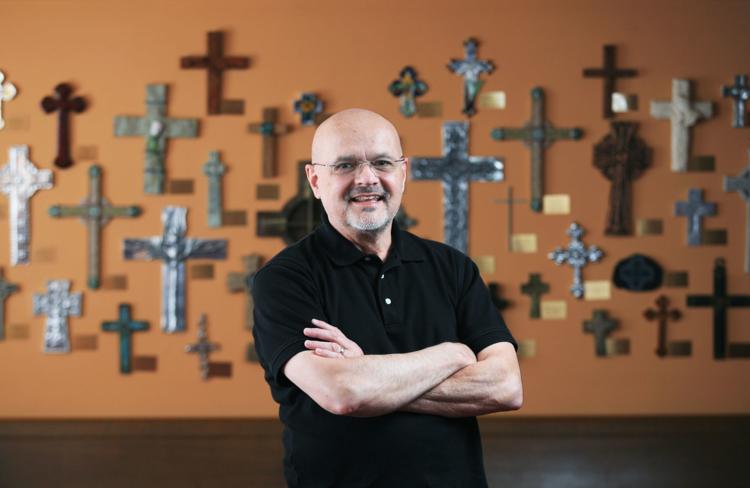 Stephen Plunkett retired from the pulpit at St. Andrew Presbyterian Church in 2014, but he's still thinking about God.
These days, he's thinking about God and politics.
He published a book about the unsettling mixing of the two in Faith and Politics in a World Gone Awry (Wipf and Stock Publishers, 122 pages, $13.60).
"When I wrote this book, I sat down with the express hope that this would cause conservatives and progressives to sit down and have a frank discussion about the things that sorely divide them, both nationally and globally. And with an open mind," Plunkett said.
Faith and Politics is a book about how Christianity shapes a believer's values and identity, which includes decisions made in and out of the voting booth. Moreover, the book maps out group discussions about touchy subjects. And while he kept his political leanings close to his chest during 25 years at the Denton church, he's unapologetically and unabashedly progressive in retirement.
Plunkett said he decided to write the book as he watched the country riven into tribes, with lines drawn along political and religious lines. He started writing in earnest between 2016 and 2018, and Wipf and Stock Publishers released the title in 2019.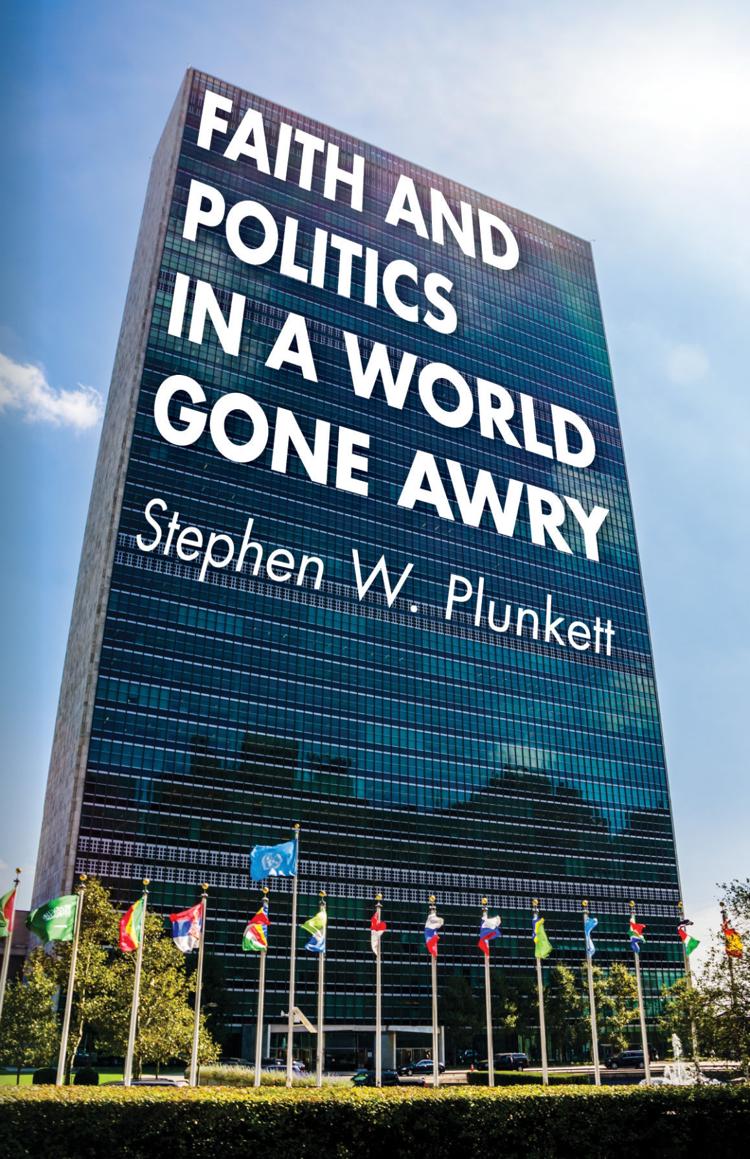 "I wrote this from an unabashedly progressive point of view," Plunkett said. "I felt I needed to approach this topic because I believe in Jesus Christ. I was in the Christian community."
Plunkett said conservatives and progressives yearn to live in a country where people have some values in common. They disagree intently on everything from economics to hot-button issues such as LGBTQ equality, immigration and gender roles but are joined in their faith of the redeeming and transforming story of Jesus Christ.
"If conservatives and progressives have anything in common, it would probably be in our desire to speak with one voice, to be united, although I'm not sure about that," he said. "Our desire to be united, that was probably wishful thinking. I don't think we have a lot in common. That's too bad."
Faith and Politics urges readers to consider their faith an identity, something implicated in every decision a Christian makes. Plunkett cites Lutheran theologian Dietrich Bonhoeffer throughout the book, through meditations on what it means to love your neighbor, the nature of redemption, social justice and fear through the lens of politics and faith.
"One of the ideas I wanted to take on was our habit as Christians where we like keeping the Gospel small," Plunkett said. "I think the Gospel almost always starts out as a tiny thing. Look at Jesus. He starts out as a tiny baby and grows up to become the king of all. I think we often try to manage the Gospel, and the Gospel is very unmanageable, in my book. We try to keep it small and little so we can manage it and keep it in our hip pocket and not be called out of our comfort zone. Christian life is not about staying in one's comfort zone."
The book is short — 112 pages — with each chapter ending with a list of questions meant for group discussions. Plunkett said he hopes churches and book clubs will read and discuss the book and consider their own religious and political lives. A study would start with a discussion of learning to love the neighbor who neither thinks nor lives like you and moves through redemption, care of creation and people, social justice and fear.
"The questions are for discussion — what do you think Sarah and Abraham's going forth means in our lives? What do you personally believe about loving the neighbor who is Muslim, for instance? They are specifically for discussion," Plunkett said. "I hope this is a book that will be used specifically in congregations. I don't see it as a Presbyterian book; I see it as a Christian book."
In the public sphere, religious Americans are often presumed to be politically conservative, and the rise of the religious right gave Christians a common platform to discuss their conservative political ideals.
Plunkett said Christians — and all religious people — fall all along the political spectrum.
"I think there are definitely religious progressives," Plunkett said. "I think they are often shouted down by religious conservatives. Yes, I do think religious progressives should speak up. I am one, and I'm not shutting up."